Mi Tienda Coupons, Deals & Promo Codes
Are you in the mood for some window shopping but don't want to go to the mall? Here's what you can do instead - stay in your bed, take out your phone, then flip through 34 amazing promo deals.
Yes, you can effortlessly access so many fantastic offers if you use the Mi Tienda weekly ad this week. It showcases the best discounts exclusive for 03/15/2023 to 03/21/2023. Product deals are organized by collection, so it's easier to find necessities and earmark favorites.
To course through the Mi Tienda ad, you can use the arrows or "next" button to move across collections. It's like flipping through a voucher book, and you can even save a Mi Tienda coupon you can use to save on near-future purchases.
As you click on or save the coupon, you'll get access to coupon details, like instructions on how to redeem or the period when the voucher is applicable. Make sure to read them carefully and take note of the expiration date - you wouldn't want to waste it, don't you?
Also, you can take your window shopping to the next level by getting a glimpse of next week and maybe even next, next week's deals! You can do so through the Mi Tienda ad previews, which is as easy to use as the Mi Tienda weekly ad.


Stainless Steel Double Plancha
$103.99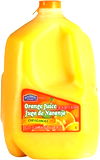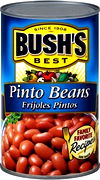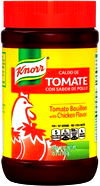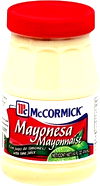 Whole Grilled Chicken
$8.99



Flan de Fresa 10 in
$29.99

Prepared Flavored Masa
$1.99


Corn Masa with or without Chile
$1.99

Homestyle Tortilla Chips
$1.99


Boston Butt Pork Roast
$0.97

Beef Chuck Eye Steak
$2.97


Chicken Leg Quarters
$0.39

Mi Tienda Deals by Brands
When finding top deals by the Los Altos, Nutrioli, Zest, customers can easily find great discounts on their favorite products. With the help of the Mi Tienda circular and Mi Tienda sales flyer, customers can quickly identify which brands offer the most deals and discounts. Dynamic parameters such as searchable categories and sorting filters make it easy for customers to sort through all the different brands that Mi Tienda offers.
Currently, there are 12 available in the store's catalog with a vast selection of products. Each brand offers unique deals and discounts; some may offer weekly or even monthly specials, while others have limited-time sales events.
Amongst this array of choices, customers can compare prices between different brands to get the prime value for their budget. This way, they can save even more money when purchasing items from their favorite brands!
Mi Tienda Weekly Ad & Preview
You don't need to leave your home to find the best promo deals. In fact, you don't even have to stand up! With Mi Tienda weekly ad, you only have to click, scroll, or zoom in to check out every promo deal of every collection for this week. You can also look into next week's offers through Mi Tienda ad previews.
How to save at Mi Tienda?
Shopping's never been more fun when you have access to the Mi Tienda weekly circular. It has all the biggest and most recent deals, discounts, vouchers, and other irresistible offers. It's effortless, too, for whether you are home, on the road, at the office, or even inside Mi Tienda, you can easily access the circular and flip through dozens of promo collections.
So what are you waiting for? Start browsing!
Coupons at Mi Tienda
Saving at Mi Tienda with the help of digital coupons is an appreciable way to save money. You can find digital coupons on Mi Tienda's website, and they are often easy to use. All you need to do is open up Mi Tienda's page and search for Mi Tienda coupon codes or discounts. Some Mi Tienda coupons will automatically apply your discount when something is purchased from their website.
However, others require you to type in a code before completing your purchase. Other Mi Tienda coupons may only be applied online or in-store, so read all the terms and conditions associated with the coupon before using it. No matter what kind of Mi Tienda coupon you have, using it can result in some nice savings.
Deals of the Week
Saving money at Mi Tienda with the help of weekly specials and deals of the week is easy and convenient. All you have to do is check out the Mi Tienda weekly ad. In it, you will find all the great deals they have going on for that particular week. Some of these deals may include discounts on certain items, including personal care, frozen goods, dairy, beverages, and many more.
You can maximize your savings by taking advantage of weekly promotions and sales. For example, if there is an item you consistently purchase each week, look out for special deals that offer a discount when buying in bulk. Furthermore, the Mi Tienda weekly circular also offers you all the available deals and exciting offers.
BOGOs
Buying items in bulk? Don't do that without taking advantage of the biggest BOGO or buy one take one deals available only our Mi Tienda sales flyer. These BOGO deals, which range from BOGO free to BOGO percent discounts, lets you save much and maximize your budget.
If you do bulk purchasing regularly, don't worry. The flyer gets updated often, so you'll still have tons of BOGO deals to use in the future.
Membership Program
Saving at Mi Tienda is easy with their generous reward programs and membership. Customers can begin by signing up for the membership, either online or in-store. Once they have signed up, they will receive an email confirmation and a card they can use while shopping to enjoy exclusive discounts, rewards, and deals. With every purchase, customers will shop and earn points, which they can use towards future purchases in the store.
Members of the rewards program also gain access to exclusive events and promotions unavailable to non-members. For example, members can take advantage of special sales during certain times of the year, getting even deeper discounts on select items. In addition, customers who use their cards to make purchases will frequently receive coupons and promotional codes.
The rewards program also offers customers a variety of additional benefits, such as free shipping on eligible orders, early access to new product releases, extended returns policies, and more. Moreover, members are eligible to join a loyalty program associated with Mi Tienda weekly circular.
With all these great incentives and benefits available through their rewards membership program, it is no wonder, so many customers choose Mi Tienda for their shopping needs.
Exclusive Online
Thanks to their Online Exclusive Offers, shopping through the Mi Tienda weekly ad has never been easier. Using these offers, customers can receive discounts and special deals when shopping online. The easiest way to take advantage of these discounts is to sign up for an account on the store's website and opt-in to their promotional emails. That way, customers can be sure not to miss any updates on new savings opportunities. Just make sure to compare prices before jumping in. Take advantage of these great offers today and start saving money shopping at Mi Tienda.
Free Shipping
Have you added to cart this amazing item but find the shipping fees to be unaffordable or exorbitant? Don't remove it from the cart yet!
What you can do instead is to check out the Mi Tienda ad! It showcases items with recent and limited free shipping deals, and you might find your product there. If not, there are also free shipping vouchers, which you can find on the ad or coupon database.
Clearance
Find yourself always late when it comes to clearance sales? Find announcements about such offers (and more) through the Mi Tienda sales flyer and ad previews. These digital resources often sneak in peeks of such big deals, so make sure to be updated. Once you find specific dates, make sure to block the day out and hit the racks ahead of everyone else.
Price Match at Mi Tienda
The best way to make a budget is to know the prices even before you're at the store. But is that even possible? It is if you're an avid shopper at Mi Tienda because there is the Mi Tienda weekly ad you can use to check prices. The ad is updated every week, so you're sure the listed prices are reliable and recent. You can use it for other price matching needs, too, like compare brand prices, evaluate price hikes, and more.
Cashback reward program
Get your money back - literally - through cashback promos! If you buy a specific product or reach a certain total in one purchase, you'll be entitled to cash returns, as long as you have cashback coupons or the promos or store is having the promo. Offers are quite limited so be the first to find them on the Mi Tienda coupon database. It's a digital resource that showcases all the biggest vouchers you can use to get deals and discounts, including exlusive cashback offers. Subscribe now!
Shop at Right Time
Shopping for the things you need can easily become expensive. However, with a little bit of planning and foresight, it is possible to save money at Mi Tienda by shopping at the right time. Black Friday, Back to School, and Mega Sales are great times to plan your shopping trip to Mi Tienda.
Taking advantage of these special days/events will go a long way in helping you get the items you need without breaking your budget. Thus, if it is time for you to shop around the Mi Tienda ad, keep an eye out when these special savings events take place so that you can save big.
Shopping at Mi Tienda
In-store Shopping
A trip to your local Mi Tienda is much more satisfying when you snag a great promo. However, they can be quite elusive ... unless you're subscribed to the Mi Tienda sales flyer! This digital promo material features fantastic deals and discounts, so you'd know when you can avail them and how! Some of them are pretty exclusive, so you get a headstart from other shoppers. All that sounds good, right? So subscribe now!
Curbside Pickup
Check out the latest Mi Tienda sales flyer! Not only does it contain the biggest deals and discounts, it also features great and convenient services you may not be familiar with, like curbside pickup! Such an offer allows you to make an order, have it delivered to a specific, nearby location, and pick up the package once it has arrived. Transportation fees are cheaper this way, plus you can pickup the item the soonest it's available and won't get delayed by delivery backlogs and other similar issues.
Delivery
The Mi Tienda now offers a delivery service, allowing customers to place their order online and have it waiting on the doorstep within a matter of days. Not only is this more convenient, but shoppers can take advantage of the Mi Tienda weekly ad this week to save even more money.
Delivery services also save valuable time by eliminating the need for long lines at checkout or trips to multiple stores in one day. It is no wonder that more and more shoppers are turning to delivery as their primary means of purchasing Mi Tienda items - the convenience and savings of Kroger delivery simply can't be beaten.
Online Shopping
As nearly everyone is spending more time on the digital landscape, business, including Mi Tienda are making the transition with you by opening up their own online stores. Like physical locations, you can browse through collections, find what you need, and purchase all that you've gathered in your shopping cart. Basically, the same experience but much more convenient and effortless. Find out if you your area's Mi Tienda has an online shop (and what promos they offer) through the Mi Tienda circular!
Mobile Digital App
Shoppers can benefit greatly from the Mi Tienda app, a convenient way to access Mi Tienda circular. From anywhere with their mobile devices, shoppers can browse the latest deals and discounts. The app sends shoppers personalized notifications that alert customers when their favorite items go on sale.
Mi Tienda app further adds convenience by integrating with popular payment systems within the app. In short, the Mi Tienda app offers shoppers a simple way to manage their grocery budget better while enjoying a wonderful selection of goods at discounted prices.
How EveryPayJoy Help you Save?
Want to find the weekly ads, deals, discounts, coupons, and sales flyers of ALL stores in ONE place? Sounds impossible but a website for that is up and running already. Check out open-access website called EveryPayJoy - it has all the promos you need, such as the Mi Tienda weekly ads, Mi Tienda sales flyers, brand coupons, and more. You don't even have to pay or get a subscription!
However, if you want to be notified of the latest deals, you can provide your email. Soon enough, you'll regularly receive news and updates regarding promos from various stores, especially your favorite ones. You'll also know when, where, and how to get those deals. Use those info wisely, and you'd enjoy shopping more and stick to budget better.
If that isn't enough, you can also visit the site's coupon database. Everything is sorted by brand, so if you were planning to make a big purchase at a certain store, check first if they have a coupon or two you can use. After all, you'd want to save as much as you can!
Disclaimer: Mi Tienda is a registered trademark of Mi Tienda and is not affiliated with our company. We are not affiliated with, endorsed by, or connected to Mi Tienda. Our use of any trademark belonging to another company is not done with the intent to confuse consumers but is rather incidental in promoting these companies and their coupons.