Martin's Super Markets Coupons, Deals & Promo Codes
Avoid putting back things on the shelf because you ran out of budget! The Martin's Super Markets weekly ad for this week keeps you posted on the most recent deals and discounts, so it's easier to track prices and maximize your budget. This one, in particular, covers 35 promos from 07/31/2022 to 07/31/2022.
Once the week ends, the weekly ad gets updated so you get access to a fresh, complete set of jaw-dropping discounts. Of course, you can sneak a peek by using the Martin's Super Markets ad previews, but the deals there are limited only. If you want to see the whole array, visit this site regularly so you'd have first access to offers you wouldn't want to miss.
To use these weekly ad specials, you can click on the arrows, plus, and minus buttons. The arrows get you from one collection to the other, so you can browse through all the deals in an organized manner. Meanwhile, the plus and minus buttons are for zooming in and out - if you want, you can use your scroller instead too.
Besides the Martin's Super Markets weekly ad, you can also visit the Martin's Super Markets coupon database. It has hundreds of vouchers from various brands and products. Click on the coupons to view details, see expiration dates, and then save them for near-future use!
We cannot find Martin's Super Markets coupons and deals in our database, here are the recommended deals for you:

Peaches or Nectarines
$3.99

& Pop 12 All Vari 7UP 7 UP Produ 12 pk. 12 oz. ! 12 7CUP - 3/$1

Fresh Guacamole
$1 OFF PER LB.


" MINI SWEETS" PEPPERS
$3.99

Pow Ice POWER POWER Sports 's ADE - - ADE er oz. TE $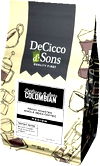 DeCicco & Sons
$2.00 OFF Each


RO TEL Rotel Diced Original RO TEL TEN FOR Original DICED TOMATOES Green Chiles $10 Original Only 10 oz.



Marinated Boneless Chicken Breast
SAVE $2.00 PER LB

Peeled & Deveined Jumbo Shrimp
SAVE $3.00 PER LB.

MINI SEEDLESS CUCUMBERS
$3.99

YELLOW, BI-COLORED CORN
5 FOR $3.0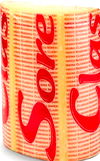 Latteria Soresina
SAVE $2.00 PER LB

WOLF - BRAND WOLF CHILI BRAND Wolf Brand CHILI NO BEANS No Bean NO BEANS Chili 198 15 oz.


TEN FOR lla Terra Potato Gnocchi nocchi $10 oz.

Contadina TEN FOR Sweet Tomato dina Contadina - - - Pizza Sauce $10 15 OZ.

Beer & Pop All Varieties 12 Pepsi Products 7UP 6 pk. 16.9 oz. btls. 3/$12 12 -

TEN FOR KIT Old El Paso Soft Taco - - - - - - $10 Dinner Kit 10 ct.
Iceberg Head Lettuce 2/$3



- Reese. Reese. ..... ARTICHOKE Reese's HEARTS ARTICHOKE HEARTS Marinated I $10 Artichoke Hearts 5 oz. jar

Ground Round Family Pack
Save Up To $3 Per lb.

Premium Plumrose - BACON Premium Sliced Baco 12 oz. Premium - BACON 2 98 ??.

Nathan's NO - Beef ing Hot Dogs 8 12 oz. NO NO 8 Nanks 298 ??.

RONZONI RONZONI Ronzoni Quick ook Quick TEN FOR Quick Cook Cook Elbows or Rotini Pasta $10 16 oz.

On the Vine Red Ripe Tomatoes LB.

Hidden Valley Ranch Original Salad Dressi (Excludes All Other Varieties) 24 OZ. Ranch 5 498

Lean & Meaty Pork Spare Ribs 198 LB. SOLD IN CRY-O-VAC PKG


Related Brands to Martin's Super Markets
Shopping for the best deals has never been easier. Whether grocery shopping or just looking for that perfect item - find top deals by brand quickly and painlessly at Martin's Super Markets. With the Martin's Super Markets circular, you can take advantage of the 6 brands and their sales flyers to see what each has to offer.
The Martin's Super Markets sales flyer offers some great deals that can save you from paying extra. Whether you are looking for the top value from brands like Bafar, CHAIRMAN'S RESERVE, Eridanous, Hot Pockets, Lowrance, Blue Bunny or quality products from one of their top suppliers - Martin's Super Markets provides it with all. Check out the website today to begin planning your next shopping trip - you won't regret it!
Here are the popular brands we found in our database:
Martin's Super Markets Weekly Ad & Preview
Got only five minutes to scope out the best offers? Not a problem! With Martin's Super Markets weekly ad, you can blitz through the biggest promo collections by clicking on the arrow buttons. Zooming in on each item is quick and easy, too! It takes a few minutes to check out all of this week's deals, you might even have time left to check out Martin's Super Markets ad previews for future deals.
How to save at Martin's Super Markets?
Have you been spending more and saving less when shopping at Martin's Super Markets? Well, that needs to be changed - you should spend more AND save more! You can do that using coupons, discounts, weekly ad specials, and many more deals. Keep updated with these promos and learn how to save at Martin's Super Markets using our Martin's Super Markets weekly circular!
Coupons at Martin's Super Markets
If you are looking to save money on your next purchase at Martin's Super Markets? Look no further, as digital coupons are here to help! Digital coupons are a great way to save money both online and in-store. You can get discounts on groceries, clothing, electronics, and more with digital coupons. Martin's Super Markets coupons offer a range of opportunities to get significant savings on your order.
First things first, you need to find the right Martin's Super Markets coupon code for your purchase. To do so, check out Martin's Super Markets's website and look through their list of available digital coupons. You may be able to find one that best matches your purchase. Before completing it, ensure that you apply this coupon code during the checkout process.
Doing so will guarantee that the discount is applied correctly and taken off of your total purchase price. Before finalizing your transaction, always take a moment to double-check if the coupon is still active and valid.
Be sure to read through the terms and conditions carefully before purchasing from any store - this way, you will know what discounts are offered and whether they're applicable or not!
Finally, remember that additional benefits may be associated with using digital coupons. Some stores may offer free shipping or cashback rewards! These deals can vary depending on the store, so always read up on them before making a purchase.
Deals of the Week
Saving money at Martin's Super Markets with the help of weekly specials and deals of the week is easy and convenient. By taking advantage of these weekly specials, customers can get discounts on everything from self-care products to food items. To ensure that customers can take full advantage of these deals, Martin's Super Markets weekly circular keeps their weekly specials up-to-date and highly visible. Customers can either check online or visit the store in person to find out what's available this week.
In addition to regularly checking what offers are available each week, customers should also consider signing up for a loyalty program if one is offered by Martin's Super Markets. This way, they will receive emails with exclusive member offers and notifications when weekly deals are added. Furthermore, the loyalty program may provide additional savings opportunities, such as percentage discounts or rewards points that you can use for future purchases.
By taking advantage of all the weekly specials and loyalty programs at Martin's Super Markets, shoppers will be sure to save money and have an enjoyable shopping experience every time they visit!
BOGOs
Get your shopping gals and guys ready because all of you are about to discover one of the greatest shopping hacks - this Martin's Super Markets sales flyer containing the most exclusive and recent BOGO or buy one get one deals, from BOGO free to BOGO discounts. This flyer is updated regularly, so before you go on shopping sprees, check it out so you don't miss on such amazing steals.
Membership Program
Do you have five extra minutes? Good, because you're about to hear and become part of the greatest shopping reward program: Martin's Super Markets membership. As a member, you get access to exclusive deals, discounts, amenities, and perks. Aside from those, you also earn a points everytime you shop! Let these points accumulate and you can spend them later or use them to save on future purchases (like setting aside money for rainy days!).
To become a member, find the guidelines and instructions in our Martin's Super Markets sales ad. Provide all needed information and voila! You're now a Martin's Super Markets member!
Online Exclusive Offers
With online shopping, you can do all of these at once: sit back, relax, spend more, and save more! That's made possible by the hundreds of amazing deals and discounts everyday, which only gets better during holidays, like Christmas season and Black Friday. If you want to be updated on the most recent promos, check out the Martin's Super Markets weekly circular. It has all the newest promos in one place, for your convenience.
Free Shipping
Shopping at Martin's Super Markets sales flyer doesn't have to be expensive. There are plenty of ways to save money while still getting the needed product. One of the easiest and best ways to save when shopping online is to take advantage of free shipping.
Many stores offer free shipping on orders that exceed a certain price threshold. Thus, if you are planning on shopping at Martin's Super Markets, look out for those opportunities to get shipments sent right to your door without having to pay extra. That way, you can still get the items you need while keeping your wallet happy.
Clearance
Expert shoppers know to always check out clearance sales. It has some of the cheapest but best quality products many people just miss out on. But if you find these sales to often elude you, you can stay updated through the Martin's Super Markets sales flyer. Announcements of the most recent and future clearance sales (and other promos) are done through the flyer, so make sure to subscribe.
Price Matching
The best way to make a budget is to know the prices even before you're at the store. But is that even possible? It is if you're an avid shopper at Martin's Super Markets because there is the Martin's Super Markets weekly ad you can use to check prices. The ad is updated every week, so you're sure the listed prices are reliable and recent. You can use it for other price matching needs, too, like compare brand prices, evaluate price hikes, and more.
Cashback reward program
Saving money at Martin's Super Markets can be easy if you know where to look! Cash Back is a great way to get the most out of every shopping trip. Simply shop online by keeping in mind the Martin's Super Markets sales ad, and use the cash back apps, sites, or affiliated credit cards to earn money on items you already buy. Cash Back rewards will vary depending on which program you are using.
Thus, do your research to find the one that offers the highest percentage of returns. Once you identify the best rewards provider for you, start tracking your purchases and watch your savings rise quickly.
Shop at Right Time
Do you have to buy a lot of holiday gifts for many family and friends? You can avoid spending so much if you buy them during Black Friday! It's the right time to shop during the holidays because there are tons of cheap thrills, valuable vouchers, and huge discounts. You can make the most of your money and get everything you need within budget!
To know what Black Friday holds out for you, you can use the Martin's Super Markets ad previews. Even before the actual day, it already features big promos, so you can plan what to buy or what coupons to save and avail.
Shopping at Martin's Super Markets
In-store Shopping
Before going on an in-store shopping trip, make sure you have everything you need : (1) shopping bag, (2) shopping list, and (3) Martin's Super Markets sales flyer.
Wait ... what even is a sales flyer you'd ask and why is it essential? A sales flyer is a promotional resource from Martin's Super Markets, which features the latest and biggest deals, discounts, promos, and other irresistible offers. It's a great way to stay updated on item prices, too! Thus, you can use this conveniently online material to plan your shopping trip so you can maximize your savings and budget.
Curbside Picku at Martin's Super Markets
What if you can buy all your groceries just sitting down then get up once it's packed and ready? That doesn't just sound like a dream - it can actually happen when you avail of the curbside pickup order service at your local Martin's Super Markets! Through this service, you can choose everything you need online, place an order, and schedule the pickup at a time and location nearest to you. It's extra convenient, plus much more affordable than delivery, especially if you took advantage of applicable deals and promos featured in the Martin's Super Markets flyer!
Delivery at Martin's Super Markets
Shopping from the Martin's Super Markets ad and sales flyer can be even more convenient with delivery options. No longer do shoppers have to worry about fighting traffic and long lines when trying to take advantage of Martin's Super Markets's discounts. This feature makes all the difference for busy families or those who do not have access to vehicles. Instead, shoppers can use delivery services to save time, energy, and money.
Online Shopping
Shop your heart out without dropping because with online shopping, everything is effortless! You won't have to walk, talk, or carry bags. You just have to wait for delivery to bring your purchases to you! If you want that convenience, check if your local Martin's Super Markets has an online shop. If they do, start adding items to your virtual cart, but before you check out, make sure you apply the vouchers and promos you find in the Martin's Super Markets circular.
Martin's Super Markets App
Martin's Super Markets has made it easier to shop and save with the Martin's Super Markets App. With the Martin's Super Markets circular, you can browse sales and items in one place. Plus, you will get exclusive discounts and personalized shopping recommendations at your fingertips. Whether you are shopping in-store or online, Martin's Super Markets's app helps ensure you always get the best deals and never miss out on another fabulous sale. Download Martin's Super Markets's app today and start seeing the benefits.
How EveryPayJoy Help you Save?
If you want to find the latest promo updates from Martin's Super Markets, you should subscribe to the Martin's Super Markets weekly ads! It features many discounted products, huge deals, and other irresistible offers. Subscription is easy as you only have to open the EveryPayJoy website, provide your email to the subscription box, and all the fresh news comes through automatically and regularly.
Also, while you're at the EveryPayJoy site, make sure to bookmark it. It's a fantastic shopping resource that is full of coupons, articles, and Martin's Super Markets sales flyers. All are organized diligently, so you can easily find coupons from certain brands or access offers from a certain store. Plus, you won't have to worry about outdated deals - all the offers and promos are updated regularly, plus you can easily see the expiration dates for both the weekly ads and the coupons.
Moreover, you don't really need a specific agenda to use the EveryPayJoy site. You don't even have to pay! You can flip through collections and materials idly and if you find something you like, availing the offer is really easy.
Disclaimer: Martin's Super Markets is a registered trademark of Martin's Super Markets and is not affiliated with our company. We are not affiliated with, endorsed by, or connected to Martin's Super Markets. Our use of any trademark belonging to another company is not done with the intent to confuse consumers but is rather incidental in promoting these companies and their coupons.