Lucky Supermarkets Coupons, Deals & Promo Codes
Reading the Lucky Supermarkets weekly ad this week is unchallenging and fruitful. All of the current sales are categorized and easy to identify, so you can quickly find what you are looking for. For example, you will see the Lucky Supermarkets ad divided into fresh meat, seafood, pantry essentials, beverages, alcohol, pet supplies, and many more categories.
So, keep an eye out so you can save money on groceries and other items offered by Lucky Supermarkets. The Lucky Supermarkets ad has 35 exciting deals that are valid through the end of this week, starting on 05/31/2023 and ending on 06/06/2023. There are currently 35 available in the Lucky Supermarkets weekly ad this week, all offering great savings.
Whether you are shopping for yourself or your family, or even if it is just a special occasion gift, looking through the Lucky Supermarkets weekly ad this week can help you save money. In addition to providing discounts on items found in stores, there may also be coupons available that can help you save even more money. You will find an available Lucky Supermarkets coupon in the database, which is regularly updated with new offers and specials.
Having a look through the Lucky Supermarkets ad could be beneficial for anyone who wants to get their hands on great products and services without breaking their budget. Not only does it provide discounts that can lower your grocery bill significantly, but it also helps customers stay up to date with all the products available at Lucky Supermarkets.
Knowing what products have been discounted allows customers to ensure they are getting the best possible value when shopping at this store. Additionally, customers can find out about upcoming promotions and take advantage of all potential savings opportunities.

Ground Beef Chub
PICK 5 or more for $5.0
Thin Sliced or Tenders
$6.99


Fresh Rosie Organic Whole Chicken
$3.49

Fresh Rosie Organic Chicken Drumsticks
$3.49



Fresh Sliced Applewood Smoked Bacon
$5.99

Branding Iron Ranch Seasoned Carne Asada
$9.99

Wild Dungeness Crab Sections
$8.99

Wild Ahi Tuna Steaks
$7.99

Snapple 6 pack 16 oz., 7 • UP Products 10 pack 7.5 oz., Polar Seltzer 8 pack 12 oz. or Core Water 6 pack 16.9 oz.
4/ $12.0

Cooked Shrimp 41/50 ct. Tail On
$7.99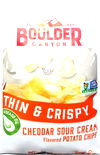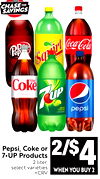 Pepsi, Coke or 7 • UP Products
2/ $4.0

Grass Run Farms 85% Lean Ground Beef
$7.99

Zoa or Bang Energy Drink
2/ $4.0

Beef Boneless Chuck Roast
$7.99

BODYARMOR Sports Drink 16 oz. or SportWater 1 liter
4/ $5.0



Fresh Wild Pacific Rock Cod Fillet
$5.99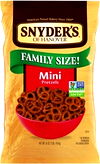 Summer Apple Bouquet
$16.99
Radishes, Green Onions or Cilantro
$1.49


MEMORIAL DAY SAVINGS
$3.99

Foster Farms Fresh Chicken Drumsticks, Thighs, Leg Quarters or Picnic Pack

13/15 ct. Colossal 16/20 ct. Extra Jumbo 21/30 ct. Jumbo or 41/50 ct.
BUY 1 GET 1 FREE EQUAL OR LESSER VALUE

Blueberries or Raspberries
2/ $4.0
Lucky Supermarkets Deals by Brands
Can't find your fave brand among the medley of similar items? Flip through the top Lucky Supermarkets deals by brand instead. It's a segment of the Lucky Supermarkets circular wherein product discounts are organized by brand for those who have specific tastes or just want to explore offers from big names.
To see such offers, click on the brand icon or "view now" button to open into a page full of exclusive deals. Like the Lucky Supermarkets sales flyer, these brand discounts pages are updated regularly, so keep an eye out for new additions. For example, this circular covers only 12 brands, but you can expect another name or two to be added next week.
Lucky Supermarkets Weekly Ad & Preview
Everyday is shopping day with these incredible promos from Lucky Supermarkets weekly ad! All the cheapest bargains in the palm of your hand. Click and scroll to check out each offer.
This isn't just for this week, too! Find future deals through Lucky Supermarkets ad previews, showcasing the most exciting markdowns!
How to save at Lucky Supermarkets?
At Lucky Supermarkets, shopping is enjoyable because of the hundreds of deals, discounts, coupons, and other exciting promos. A variety of offers are available everyday and, unlike before, you won't have to hunt and scour to find them. All are available in this Lucky Supermarkets weekly circular - an easy to use sales tool that's regular updated for your convenience.
Lucky Supermarkets Digital Coupons
Running out of coupons to use? Get a refill at Lucky Supermarkets coupon database. It is the largest digital collection of vouchers that entitle you to the biggest discounts, most amazing deals, and other fantastic promos. Some of these coupons are even exclusive only to this database, so make sure to subscribe.
Moreover, taking advantage of this coupon database is easy. Just browse through the collections, click on the ones you like, and read the provided terms, conditions, and instructions for saving and redeeming. Once done, use the coupons as you like and make sure to visit the database regularly; it gets updated frequently, so you can get a headstart on the most recent offers.
Lucky Supermarkets Weekly Specials
Weekly shopping doesn't have to rip off your wallet. With a great budget and tons of deals, it can be an enjoyable, money-saving trip. Care to know how? It's easy - just use the Lucky Supermarkets weekly ad.
The weekly ad is a digital catalog of all the best offers exclusive for this week only. They are all sorted by collection, for your easy perusal. If you find the details too small, just zoom in with your scroller.
Once you've exhausted all of this week's sales, it isn't the end of it all. The ad gets updated EVERY WEEK, so make sure you visit it frequently to stay updated.
Lucky Supermarkets BOGO
Want to get more at half a price? You might even get it for free! With the buy one get one or BOGO deals, you can purchase the second item at a discounted price or have it for free. Offer varies per store and product, so stay updated, check out the Lucky Supermarkets sales flyer and ad previews. These shopping resources showcases the best, most recent, and even future promo offers you don't want to miss.
Reward Programs
Do you want to shop, earn, and save? While all those three don't seem to go along often, you can have them all if you're part of the Lucky Supermarkets reward program. That's because membership to the program gives you access to exclusive deals AND grants you points when you reach a certain amount everytime you shop. The points you earn can be used for future purchases, so you can save even more!
To learn more about the reward program, check out the Lucky Supermarkets sales ad. You'll also find there the instructions for membership application.
Exclusive Online
With online shopping, you can do all of these at once: sit back, relax, spend more, and save more! That's made possible by the hundreds of amazing deals and discounts everyday, which only gets better during holidays, like Christmas season and Black Friday. If you want to be updated on the most recent promos, check out the Lucky Supermarkets weekly circular. It has all the newest promos in one place, for your convenience.
Free Shipping
Shopping at Lucky Supermarkets got more convenient and hassle-free with their free shipping policy. Free delivery for any order placed over the threshold amount is a great way to not only save the cost of shipping but make shopping easier for consumers. Plus, Lucky Supermarkets sales flyer gives customers exclusive discounts that they can store during checkout or promotional periods.
Thus, getting discounted products delivered right to your doorstep is just a few clicks away. So what are you waiting for? Start shopping today and enjoy savings with free shipping at Lucky Supermarkets.
Clearance
Shopping through the Lucky Supermarkets ad can be a delightful experience, especially when you can find great items at an even better price. One way to save money when shopping there is to take advantage of their Clearance section. The items in this section may be slightly distorted or worn, but the discounts are often unbeatable.
Checking the clearance section regularly will allow you to snatch up some stylish garments at a fraction of the cost. This can ensure that your wardrobe is always on point without breaking the bank.
Price Matching
With the help of price-matching, savvy shoppers can get the best deals at Lucky Supermarkets. This helpful tool allows customers to compare prices and save money on the items they need. All you have to do is show proof that something is being sold for a lower price somewhere else, and the store will honor it with a lower attributed cost.
Customers should pay attention to ads in newspapers, websites, and even stores close by for prices of products and compare them with what is being sold in Lucky Supermarkets before making a purchase. Even if an online deal is less than a local dealer, you can still save something. So, customers should keep an eye out for discounts or sales at their favorite stores. With these strategies in mind, shopping through the Lucky Supermarkets weekly circular can be simple and thrifty!
Cashback Program
Saving at Lucky Supermarkets with the help of Cashback is an excellent way to maximize your savings. Cashback services allow customers to get back a percentage of their purchase as a cash reward, which you can use on future purchases or withdraw as cash.
In addition to being able to take advantage of regular discounts offered by Lucky Supermarkets weekly ad, cashback services are an additional way to save money while shopping there. Depending on how much you shop at Lucky Supermarkets, this could mean hundreds of dollars in savings each year!
Shop at Right Time
Shopping during the holiday season can be expensive, but you can save money at Lucky Supermarkets with a few simple tips. Shopping at black Friday sales or mega sales throughout the year is a great way to find deals and discounts on products you are interested in. Instead of spending hours researching and comparing prices, these multi-day deals make it easy for shoppers to get what they need for less. Whether your shopping list consists of presents or an upgrade for yourself, shop at the right time this holiday season, and be sure to stock up on the Lucky Supermarkets ad.
Shopping at Lucky Supermarkets
Lucky Supermarkets In-store Shopping
Make in-store shopping more fun when you use the Lucky Supermarkets sales flyer. This promo material features exclusive and valuable offers, from huge discounts to money-saving deals. It doesn't skimp on the details, so you know when, where, how, and what to use those promos on. Moreover, one of the best things about is it's accessible! You can bookmark it so you can look into it anytime, anywhere, even right inside your local Lucky Supermarkets. Great way to compare prices, right?
Curbside Picku at Lucky Supermarkets
Check out the latest Lucky Supermarkets sales flyer! Not only does it contain the biggest deals and discounts, it also features great and convenient services you may not be familiar with, like curbside pickup! Such an offer allows you to make an order, have it delivered to a specific, nearby location, and pick up the package once it has arrived. Transportation fees are cheaper this way, plus you can pickup the item the soonest it's available and won't get delayed by delivery backlogs and other similar issues.
Delivery
Shopping with Lucky Supermarkets delivery has become an increasingly popular trend in recent years, and it is easy to see why. Customers can now save time and money by having their groceries delivered right to their homes. One great way to maximize the savings and convenience of delivery is by checking the Lucky Supermarkets weekly ad this week for discounted items and special offers.
You can enjoy even more savings when you take advantage of these deals. Delivery offers a lot of flexibility for shoppers not only from a budgeting standpoint but also from the comfort of doing grocery shopping without ever leaving home.
Online Shopping
Lucky Supermarkets flyer provides an easy and beneficial way to get your shopping done, with the added benefit of online shopping. Shopping from Lucky Supermarkets is now easier than ever because you can browse items from the comfort of your living room. It gives you advantage of all the deals Lucky Supermarkets offers.
When shopping online, you can compare Lucky Supermarkets's prices to other stores and read user reviews on products. Furthermore, Lucky Supermarkets customers can feel safe knowing that their transactions are secure and protected.
Mobile Digital App
Have you seen a Lucky Supermarkets ad feature the Lucky Supermarkets app and wonder if it's worth it? It is - aside from the online shop being one click away, you are entitled to exclusive deals, discounts, and other promo offers. The perks are many, so be sure to check your app store and install it if it's up and available!
How EveryPayJoy Help you Save?
Everypayjoy is a fantastic platform that can help you save money by providing access to the Lucky Supermarkets sales flyer and Lucky Supermarkets weekly ads. You don't have to be a frequent shopper to benefit. This makes it a good choice for people who want to save money when they go shopping.
Everypayjoy makes it easy to find deals and coupons that can save you big each time you shop. The convenience of the coupons and Lucky Supermarkets weekly deals is why Everypayjoy has become a go-to source for shoppers looking to save money.
By subscribing to the website, you can keep up to date with the latest store sales flyer and weekly ads. You won't have to worry about missing a significant discount. Everything is saved in one place for easy access. Whether you shop online or in-store, Everypayjoy has everything from coupons to deals, that will help you save money. Sign up today and start saving like a pro!
Disclaimer: Lucky Supermarkets is a registered trademark of Lucky Supermarkets and is not affiliated with our company. We are not affiliated with, endorsed by, or connected to Lucky Supermarkets. Our use of any trademark belonging to another company is not done with the intent to confuse consumers but is rather incidental in promoting these companies and their coupons.