King Soopers Coupons, Deals & Promo Codes
Reading the King Soopers weekly ad this week is easy, and you can do it in a few simple steps. First, you must scroll through the Ad Preview above to see all the items available at discounted prices this week. Next, you can sort through the categories to find what you are looking for.
You will surprisingly find multiple categories, including self-care, pet supplies, deli, fresh meat, frozen foods, and many more. Lastly, you can check out the coupons associated with each item in the coupon database for additional savings.
Reading this King Soopers ad is crucial because it offers discounts on items that may not be available when purchasing them at the total price. Additionally, it can help customers save money by providing information on particular products that may have been on sale, but people may have missed when shopping usually. It also provides shoppers with information regarding sales and promotions they wouldn't have known about otherwise.
The store's weekly ad will continue from 05/31/2023 to 06/06/2023, so be sure to check back often to keep up with the latest available discounts and deals. You will get 34 spectacular deals to help you save even more money on your purchases.
The King Soopers coupon is one of the best ways to get extra savings when shopping at King Soopers. Coupons usually come with special deals such as free items or buy one get one free deals, which can help you save significantly on your purchase. Be sure to take advantage of these offers if they are available!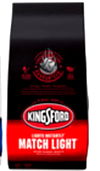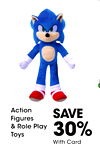 Action Figures & Role Play Toys
SAVE 30% With Card

Board & Card Games
SAVE 30% With Card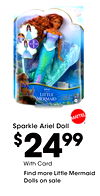 4-Piece Set
SAVE 50% With Card


Carhartt
SAVE 25% With Card

Fast Set 10' x30" Pool
$71.99

Kids' Resin Stacking Chair
$5.99

Thermal Beverageware
BOGO 1/2 With Card

Glass Drinkware & Barware
SAVE 30% With Card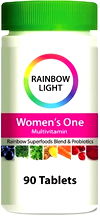 Rainbow Light
15% OFF Tag Reflects Savings With Card

Solaray
25% OFF Tag Reflects Savings With Card
Barlean's
25% OFF Tag Reflects Savings With Card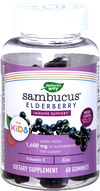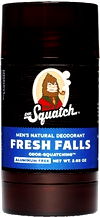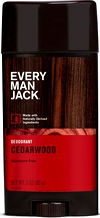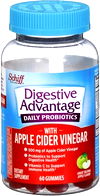 Digestive Advantage
$15.99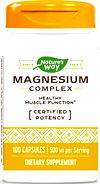 Nature's Way
25% OFF Tag Reflects Savings With Card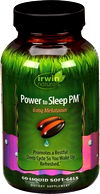 Irwin
25% OFF Tag Reflects Savings With Card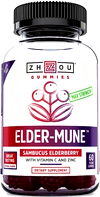 Zhou
25% OFF Tag Reflects Savings With Card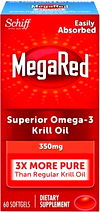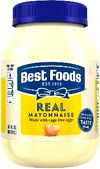 Best Foods Mayonnaise
$3.99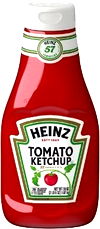 80% Lean Ground Beef
$3.97


King Soopers Deals by Brands
Shopping for the best deals has never been easier. Whether grocery shopping or just looking for that perfect item - find top deals by brand quickly and painlessly at King Soopers. With the King Soopers circular, you can take advantage of the 12 brands and their sales flyers to see what each has to offer.
The King Soopers sales flyer offers some great deals that can save you from paying extra. Whether you are looking for the top value from brands like Calidad, Barbie or quality products from one of their top suppliers - King Soopers provides it with all. Check out the website today to begin planning your next shopping trip - you won't regret it!
King Soopers Weekly Ad & Preview
Shopping on a budget with us just got easier! With weekly ads delivered weekly, you can now keep up with all the latest deals and find out when new products arrive. Just glance at our King Soopers weekly ad page to get the best value. Whether it is a weekly special King Soopers ad or competitive discounts, you will find the goods that fit your budget. Don't delay - visit the next page now to enjoy the convenience of great savings!
How to save at King Soopers?
For those looking to save while they shop, King Soopers may be the perfect place. It is a trusted shopping destination that has been offering great deals for years. Whether trending products or hard-to-find items, shoppers can save on nearly anything with the advantage of the King Soopers ad.
We have put together a comprehensive list of tips. Thus, you can make the most of your trips to King Soopers and keep up with their latest sales, special offers, and exciting deals. Start saving today and read on to learn how!
King Soopers Digital Coupons
Coupons are an underrated shopping hack. When used correctly, they can save you a lot of money, especially over the long term. But many find them frivolous, elusive, and a hassle to carry around and use. But this King Soopers coupon database is here to change the game.
This database gathers the most recent and exclusive vouchers in one digital resource so you won't have the hassle of carrying or losing them. To avail the coupons, open the database, scroll through, and find the ones you need. Click on them individually to find terms and conditions, expiration dates, and instructions on how to save or redeem them.
Deals of the Week
Shopping 'til you drop is true when you make use of the King Soopers weekly ad. It showcases all of the most affordable items and amazing deals from King Soopers, exclusive for this week only. Use the arrows and scroller to flip through and zoom in on every collection until you find all of your heart's desires.
If that isn't enough, do it again next week! The weekly ad is updated regularly, so nothing less than recent weekly specials are featured. Indeed, if you can't find anything good now, surely future sales have something better. Moreover, you can look further into the future with ad previews, which gives glimpses to deals beyond next week.
BOGOs
Need to get more of one thing? Then take advantage of King Soopers BOGO or buy one get one deals! The offer varies per item; for instance, a BOGO 10% deal entitles you to 10% off on the 2nd item. The best of them all is the BOGO free, which allows you to get the 2nd item 100% off - such a steal, right?
To be updated on the most recent BOGO offers, regularly check out our King Soopers sales flyer. It features the most recent and exclusive deals and discounts, from BOGO promos to massive discounts.
Reward Programs
Do you have five extra minutes? Good, because you're about to hear and become part of the greatest shopping reward program: King Soopers membership. As a member, you get access to exclusive deals, discounts, amenities, and perks. Aside from those, you also earn a points everytime you shop! Let these points accumulate and you can spend them later or use them to save on future purchases (like setting aside money for rainy days!).
To become a member, find the guidelines and instructions in our King Soopers sales ad. Provide all needed information and voila! You're now a King Soopers member!
Exclusive Online
Shopping at King Soopers can be a great way to get the things you need while saving money. With the help of Online Exclusive Offers, you can save even more, no matter your budget. With the range of offers available, there is something for everyone. You can get astonishing discounts on clothes, housewares, and home appliance deals. You must visit King Soopers weekly circular or the website and start shopping for great discounts. So what are you waiting for? Visit King Soopers today and take advantage of all these incredible online offers!
Free Shipping
If there's one con to online shopping, it's the expensive shipping fees. Sometimes, what you're buying is even much cheaper than the cost of having it delivered! But if you start buying from King Soopers, you'll find that you can have your item shipped for free!
That's because the King Soopers ad also features items or vouchers with attached free shipping deals. Most of them are for a limited time only, so enjoy them while you can!
Clearance
Shopping through the King Soopers ad can be a delightful experience, especially when you can find great items at an even better price. One way to save money when shopping there is to take advantage of their Clearance section. The items in this section may be slightly distorted or worn, but the discounts are often unbeatable.
Checking the clearance section regularly will allow you to snatch up some stylish garments at a fraction of the cost. This can ensure that your wardrobe is always on point without breaking the bank.
Price Match at King Soopers
Shopping with King Soopers weekly ad doesn't always have to mean splurging. Thanks to its price-matching feature, customers can secure better value for their spending. By checking competitor prices of similar items and providing proof, shoppers can be assured that they get the best deals in the market.
This is especially helpful when one needs to purchase high-end or specialized products, like electronics, furniture, or appliances. All one has to do is show King Soopers a comparable price from another source to get the discount. So next time you are out on a shopping spree at King Soopers, don't forget to take advantage of the price matching.
Cashback reward program
Cashback offers are stones that hit two birds at once. Firstly, you save money as you get a portion back from the money you just spent. Secondly, it's like a reward - you do something, and you get back something good. Sounds fantastic, right?
Because of how great they are, it isn't amazing that cashback promos are elusive. They're only offered now and then, so to stay updated, subscribe to King Soopers coupon database! This database grants you access to all available vouchers, including limited cashback deals.
Shop at Right Time
If you're making a big purchase this year, here's a hack -- get it on Black Friday! This pseudo-holiday doesn't just mark the beginning of Christmas shopping season, it's also the day when shops set the lowest prices and offer the biggest discounts. Thus, if you want to get something at its cheapest, this would be one of the best days to do so. If the price isn't slashed down, you're sure to get a deal or coupon you can avail. Find all those (and more) through King Soopers ad previews.
Shopping at King Soopers
King Soopers In-store Shopping
Despite all the perks of digital stores, in-store shopping never gets old. You get to walk across fully-stocked aisles, feel the product, and see everything for yourself. If you're buying electronics or certain items, you can have them tested to ensure quality. Certain stalls also offer free samples or trials, especially if they're new. All these and more ensure that physical shops are here to stay.
To make the most out of your in-store shopping experience, use the King Soopers sales flyer. You can find here some of the latest prices and deals, which are extremely helpful in maximizing your budget.
Curbside Pickup
If you live far from your local King Soopers, it can be frustrating to go there and find out that the product you need isn't on stock. To avoid such failed shopping trips, here's a simple hack: curbside pickup! Through this service, you can place an order in advance (check the King Soopers flyer to know how), schedule it for pickup at a time and location nearest to you, and get them when they're ready and convenient for you! In this way, you're sure you get what you need without the risk of wasting transport costs and effort!
Delivery
Shopping with King Soopers delivery has become an increasingly popular trend in recent years, and it is easy to see why. Customers can now save time and money by having their groceries delivered right to their homes. One great way to maximize the savings and convenience of delivery is by checking the King Soopers weekly ad this week for discounted items and special offers.
You can enjoy even more savings when you take advantage of these deals. Delivery offers a lot of flexibility for shoppers not only from a budgeting standpoint but also from the comfort of doing grocery shopping without ever leaving home.
Online Shopping
Shopping online can provide several benefits to consumers that traditional shopping may not. You can compare prices across retailers for the best deal on any item. Moreover, you can access the King Soopers circular to look at the current deals and discounts. Not only that, but by taking advantage of King Soopers's online shopping system, you will save time and money by avoiding long lines at check-out. In short, King Soopers's online shopping service is a handy tool for shoppers looking to save time and money.
Mobile Digital App
Get access to an online shop, exclusive deals, and other great perks by installing the King Soopers app! You can check your app store if the app is ready for downloading in your area. The King Soopers add may also feature the app, and clicking on it will direct you to a link that allows you to easily install it.
How EveryPayJoy Help you Save?
If you want to find the latest promo updates from King Soopers, you should subscribe to the King Soopers weekly ads! It features many discounted products, huge deals, and other irresistible offers. Subscription is easy as you only have to open the EveryPayJoy website, provide your email to the subscription box, and all the fresh news comes through automatically and regularly.
Also, while you're at the EveryPayJoy site, make sure to bookmark it. It's a fantastic shopping resource that is full of coupons, articles, and King Soopers sales flyers. All are organized diligently, so you can easily find coupons from certain brands or access offers from a certain store. Plus, you won't have to worry about outdated deals - all the offers and promos are updated regularly, plus you can easily see the expiration dates for both the weekly ads and the coupons.
Moreover, you don't really need a specific agenda to use the EveryPayJoy site. You don't even have to pay! You can flip through collections and materials idly and if you find something you like, availing the offer is really easy.
Disclaimer: King Soopers is a registered trademark of King Soopers and is not affiliated with our company. We are not affiliated with, endorsed by, or connected to King Soopers. Our use of any trademark belonging to another company is not done with the intent to confuse consumers but is rather incidental in promoting these companies and their coupons.