HEB Coupons, Deals & Promo Codes
Do you find shopping trips to be too much of a hassle or expense? Turn that around by using the HEB weekly ad for this week to plan your purchases from 03/22/2023 to 03/28/2023. It showcases most recent and exclusive promo offers, efficiently categorized into collections for easy and quick browsing.
Besides planning this week's shopping, you can also prep for future purchases using the HEB ad previews. Like the weekly ad, it also feature discounts and deals but are all set for the next few weeks. Thus, you get a headstart on the shopping bonanza.
But why should you plan shopping even? Isn't that a spontaneous thing to do? Once you've gone on prepared shopping trips, you wouldn't turn back - everything goes much more efficiently, as you know where, what, and how much you're getting.
Plus, the HEB ad introduces you to mind-blowing promos and pricedrops. Why pay full prices when you can get them slashed, right? Besides the promo deals, you can also access a HEB coupon database containing easy-to-use vouchers, which lowers your total even more.
Using the HEB ad, previews, and coupon database is effortless. There are arrows or "next" buttoms you can click on to flip from one collection to another. Then, you can zoom in on items using the scroller. If you want to get more coupon details, click on the coupon itself!

H-E-B Raw Wild Gulf Peeled Deveined Shrimp
Buy H-E-B Raw Wild Gulf Peeled Deveined Shrimp, 16 oz., 50 - 70 ct. Get 3 items FREE! with coupons in-store or online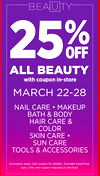 BEAUTY
25% OFF ALL BEAUTY with coupon in-store

H-E-B Wild Caught Swordfish Steaks
SAVE UP TO $6 PER LB.

H-E-B Wild Caught Large Key West Pink Shrimp
SAVE UP TO $1 PER. LB.


Small Ataulfo Mangos
3 for $1.0

Red Pears or EverCrisp Apples
$0.97

Deli Prepackaged or Hot Tamales
Save $3 with H-E-B DigiDeal in-store or online

Hill Country Fare Hickory Smoked Bacon, 12 oz. assorted varieties, or H-E-B Made In Texas Smoked Sausage Ring 13 - 14 oz., original, Polish, mesquite, savory jalapeño or longhorn cheddar
2 for $6.0

Ground Chuck
SAVE UP TO 82¢ PER LB.

Boneless Pork Loin Texas-Size Pack, or Pork Tenderloin
SAVE UP TO $2.02 PER LB.

Digideals
Save $10 OFF YOUR BASKET with H-E-B DigiDeal redeemable in-store only when you spend $50 or more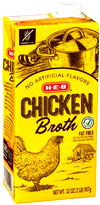 H-E-B
BUY H-E-B Broth 32 oz., assorted varieties GET H-E-B Seasoned Chunk Light Tuna 2.5 oz. pouch assorted varieties FREE! with coupon in-store or online

Kitchen & Table™
SAVE 20% with coupon in-store or online

Austin Sandwich Crackers
BUY two (2) Austin Sandwich Crackers, 8 pk. assorted varieties GET Limited Edition Butter Cookies 12 oz. tin FREE! with coupon in-store or online

Sparkle
SAVE 75¢ in-store or online with coupon

Tide
SAVE $1 with coupon in-store or online

H-E-B Chewy, Sweet & Salty, Trail Mix or Fruit & Grain Bars
BUY two (2) H-E-B Chewy, Sweet & Salty, Trail Mix or Fruit & Grain Bars 6 ct., assorted varieties GET 3RD FREE! with coupon in-store or online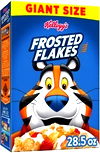 Kellogg's Frosted Flakes, 13.5 oz., Froot Loops or Apple Jacks, 10.1 oz., Corn Pops 10 oz., or Frosted Mini Wheats Cereal, 18 oz.
Save $2

Night Hawk
BUY two (2) Night Hawk Meals 5.45 - 11.1 oz. assorted varieties GET Loving Libbie Meal 10 oz., assorted varieties FREE! with coupon in-store or online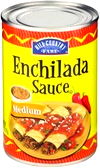 Hill Country Fare
BUY three (3) Hill Country Fare Enchilada Sauces 15 oz., assorted varieties GET H-E-B Yellow or White Corn Tortillas 36 ct. FREE! with coupon in-store or online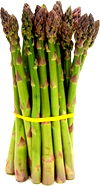 Totino's
BUY Totino's Pizza Rolls 100 - 130 ct. assorted varieties GET Totino's Pizza Rolls 50 ct., assorted varieties FREE! with coupon in-store or online

DiGiorno
Save $1.50 with coupon in-store or online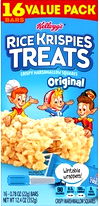 Kellogg's Original or Variety Pack Rice Krispies Treats
2 for $9.0


H-E-B Meal Simple® Pimento Cheese
Buy H-E-B Meal Simple® Pimento Cheese, assorted varieties get Free! H-E-B Delicatessen Pita Chips, 8 oz., assorted varieties with coupon in-store or online

H-E-B Texas-Size Packs
Save $5 off your basket with coupon in-store or online when you buy $35 or more of H-E-B Texas-Size Packs assorted varieties
Boneless Beef Shoulder Roast or Eye of Round Roast
SAVE UP TO $1.52 PER LB.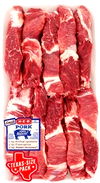 Pork Loin Country Style Ribs or Pork Sirloin Roast
SAVE 50¢ UP TO PER LB.
HEB Deals by Brands
Whether looking for household items or groceries, you can find something unique with the specially curated offers in the HEB circular. With top deals from 9 brands and unbeatable prices, customers can trust that they will get quality products without breaking the bank.
Check out HEB sales flyer today and start planning your next shopping trip! With such an extensive catalog, including some famous names like Tide, Hill Country Fare, Sparkle, Niagara, you will find all the finest deals in no time.
The HEB sales flyer also offers discounts on specific categories, such as clothing and electronics, so shoppers can find great bargains in whatever department they're looking for. Whether searching for quality kitchenware or fashion accessories, you won't have to worry about spending too much when shopping with the HEB.
HEB Weekly Ad & Preview
Want to keep up with the hottest deals for this week? With HEB weekly ad, the most amazing offers are right at your fingertips - just a click, scroll, and zoom away.
But you know what's better than being updated? Being ahead! With HEB ad previews, you get a headstart on incredible offers for the next weeks!
How to save at HEB?
Saving money at HEB doesn't have to be complicated at all. With the proper knowledge, you can do it quickly and easily! This guide will provide all the necessary information to help you make informed decisions when shopping at HEB. Thus, you can save as much money as possible!
You will learn helpful tips, such as taking advantage of discounts and promotions and finding the best deals online. We will also discuss how you can maximize savings by monitoring prices and shopping for better deals. Finally, we will look at creative ways to save even more money at HEB, such as rewards programs, HEB coupons, cashback offers, and more.
HEB Digital Coupons
Are you a big fan of coupons? Then dive into this HEB coupon database because it's the biggest you will find! It has hundreds of redeemable vouchers you can use to get discounts, deals, free shipping, and other money-saving offers. It's all digital, so you can easily access them with a smartphone and the tip of your finger.
To redeem these coupons, go into the database and earmark the ones you like. Then, click on them to find details, such as terms and conditions, expiration date, and more. It will also include instructions for saving or redemption, which you must follow carefully. After that, all there's left to do is enjoy shopping!
Also, make sure to check out the database regularly - it's frequently updated with new and exclusive coupons you wouldn't want to miss.
Deals of the Week
Shopping 'til you drop is true when you make use of the HEB weekly ad. It showcases all of the most affordable items and amazing deals from HEB, exclusive for this week only. Use the arrows and scroller to flip through and zoom in on every collection until you find all of your heart's desires.
If that isn't enough, do it again next week! The weekly ad is updated regularly, so nothing less than recent weekly specials are featured. Indeed, if you can't find anything good now, surely future sales have something better. Moreover, you can look further into the future with ad previews, which gives glimpses to deals beyond next week.
HEB BOGO
"Spend more, save more" becomes true with the biggest and most exclusive BOGO or buy one get one deals! Find these BOGO offers on the HEB sales flyer, and you'll be entitled to a free or discounted second item. It's an opportunity to bulk buy for the future without ripping your wallet. Don't pass it up - future you will thank you!
Membership Program
Saving at HEB with the help of their reward program and membership is easy and convenient. By signing up for their Rewards Program, customers can shop and earn points on all their purchases. You can further redeem these points for discounts on future purchases. Plus, with a membership, customers will receive exclusive deals, special discounts, early access to new products, and free shipping on certain items. Joining the Rewards Program is simple. You need to create an account online or in-store with your email address and start earning rewards immediately.
If you often shop through the HEB weekly circular, then becoming a member is the perfect way to save even more money. Members get exclusive access to deals that are unavailable to non-members and first notifications on upcoming sales and promotions. Members don't have to worry about shipping fees on certain items.
Overall, saving money at HEB using their rewards program and membership couldn't be easier! You can take advantage of amazing deals and discounts by signing up for either one or both of these programs and earning rewards today.
Online Exclusive Offers
Shopping online can be an overwhelming experience, but with HEB Online Exclusive Offers, it can be a breeze. By signing up for the store's newsletter, you can access exclusive deals and discounts that are unavailable elsewhere. If you keep an eye out for these offers, they can help you save every time you shop.
What makes these offerings even better is that they frequently update their promos. Thus, there is always something new on offer whenever you log in for a visit. With HEB sales ad online, you can focus on finding the best deal.
Leverage Free Shipping
Shopping online can be a great way to save money, especially when you take advantage of free shipping at HEB. Not only can this help you avoid long lines in the store, but it will also give you a chance to pay no extra fees for shipping. Some stores may offer free promotional codes for a certain order size. Sign up for their newsletter to get notifications about these special offers throughout the year, and start saving on your orders today.
You can also follow them on social media where they often share deals, promotions, and other cool offers that may include free shipping. Taking advantage of these options should help you save big on every purchase and make your shopping experience even more enjoyable.
Find Clearance Items
In case you want to save as much as you can on your grocery bill with the help of HEB ad? Look no further than the store's clearance section! Clearance items are often significantly marked down in price, so you can save lots of money.
Additionally, since these items are on clearance, it is a great chance to buy higher-end items for less. The excitement of finding something fantastic and unique at a fraction of the cost can be quite motivating! Take the time to browse through the store's clearance section and experience how much money one can save. You might find some hidden gem you have been searching for!
Price Matching
When shopping through HEB sales ad, shoppers should take advantage of the store's price-matching policies to save the most money. By showing proof of a lower advertised price on an identical item, customers can have the store match that price and get the best deal possible. It is a good idea to do some research before you buy something. Many websites have reviews that can help you find products with lower prices. With some effort, shoppers can find both quality products and good prices when they shop at HEB and use their price matching policy.
Cashback reward program
Shopping with a HEB ad can be a thrilling experience, but having the ability to save money while you do so makes it even more exciting. With Cash Back, customers can get even more value as they shop. By signing up for an account with HEB, customers can start collecting points and vouchers to make purchases at marked-down prices.
Additionally, customers can accumulate cash-back rewards on certain items which are credited towards their next purchase. It has never been easier to save at HEB with the added bonus of getting cash back.
Shop at Right Time
Do you want to make a lot of savings this year or are you planning a certain big purchase? Whichever you're doing, it's important you know when the right time to shop is. The right time is when the offers are best because the discounts are huge and the prices are dropped. But when exactly is that?
Some of the best days to make purchases is during Black Friday, back to school, Christmas, and more. Stores and brands launch the biggest promos during those seasons, so be sure to buy what you need during such times. To know exactly when these sales seasons begin, you can check the HEB ad previews. It's a digital resource HEB uses to announce exclusive and limited deals, discounts, and offers. For sure, it would give you a sneak peek into what the shopping seasons have to offer.
Shopping at HEB
HEB In-store Shopping
In-store shopping has so many benefits. Not only can you save money with HEB weekly ad this week, but you also get to experience a more convenient shopping process. You get to see and touch all the products before buying, which brings a physical shopping connection that online stores simply can't compete with. Furthermore, you can find the best deals in person compared to online retailers.
Going out into HEB and going through their weekly ad will help save money and give you access to a wider range of products. In-store shopping is the perfect way to find what fits your lifestyle while keeping your wallet happy.
Curbside Pickup
Did you know many stores, including your local HEB, provide curbside pickup? It's a service that allows you to order items in advance, and you can schedule the pickup at your preferred time and location. It's convenient, and much more affordable than door-to-door deliveries. You can even make it cheaper through promos and deals, which you can find on the HEB flyer! The flyer is regularly updated, so check it out for more promos and info on curbside pickup services.
Delivery at HEB
With the busy lives people lead, taking time to shop for everyday items can be difficult. Fortunately, HEB is offering delivery options that make shopping easier than ever. The HEB sales flyer states that shoppers can benefit from its delivery service. You can have the convenience of ordering online or directly through the store and never have to leave home. Doing so will reduce stress and allow you more time to do what you love. So, while people may not have time to shop in-store, they can still easily get what they need through the store's delivery service.
Online Shopping
Shopping online is a great way to discover savings and discounts through weekly deals. HEB weekly ad this week offers many different items and services at discounted prices. Plenty of delightful discounts are available for those looking for quality goods and services from HEB.
By shopping online, you can avoid the hassle of trekking out to physical locations while still enjoying access to HEB's broad product selection. You can shop whenever convenient for you without compromising on quality or quantity.
HEB App
HEB app has helped make it easier to keep up with the HEB ads and specials. By downloading the app, shoppers can access HEB flyer before it's even posted in the HEB. This means shoppers can be sure they are getting the best deals, helping them save money on their purchases. With the HEB app, all of HEB's hottest items are only a touch away! Plus, HEB often offers exclusive discounts through the app, giving savvy shoppers an additional edge.
How EveryPayJoy Help you Save?
Want to find the weekly ads, deals, discounts, coupons, and sales flyers of ALL stores in ONE place? Sounds impossible but a website for that is up and running already. Check out open-access website called EveryPayJoy - it has all the promos you need, such as the HEB weekly ads, HEB sales flyers, brand coupons, and more. You don't even have to pay or get a subscription!
However, if you want to be notified of the latest deals, you can provide your email. Soon enough, you'll regularly receive news and updates regarding promos from various stores, especially your favorite ones. You'll also know when, where, and how to get those deals. Use those info wisely, and you'd enjoy shopping more and stick to budget better.
If that isn't enough, you can also visit the site's coupon database. Everything is sorted by brand, so if you were planning to make a big purchase at a certain store, check first if they have a coupon or two you can use. After all, you'd want to save as much as you can!
Disclaimer: HEB is a registered trademark of HEB and is not affiliated with our company. We are not affiliated with, endorsed by, or connected to HEB. Our use of any trademark belonging to another company is not done with the intent to confuse consumers but is rather incidental in promoting these companies and their coupons.