Harveys Supermarket Coupons, Deals & Promo Codes
Find everything you need using the Harveys Supermarket weekly ad for this week. It contains 27 amazing deals, exclusive for 05/31/2023 to 06/13/2023 only. So don't miss out on such limited gimmicks!
To view these offers, click, scroll, and zoom in on the Harveys Supermarket ad. Clicking on the arrows or "next" button lets you browse through different collections, like grocery products, household appliances, school stuff, and fashion items. Such brilliant organization lets you find your necessities much faster! Meanwhile, scrolling allows you to zoom in, so you get a better view of the item, product details, and incredible markdowns.
You can also save a Harveys Supermarket coupon from the database! These coupons may be for a limited time only, so click on your screen to get a list of coupon details, which includes expiry dates and instructions for redeeming. They're a great shopping hack that lets you get more value for your money.
All these deals and coupons aren't just for this week too! Keep visiting to find more exclusive Harveys Supermarket weekly ads and Harveys Supermarket ad previews. The Harveys Supermarket ad previews gives you a glimpse of future promos, so you'd have a headstart with your shopping spree plans!




Mayfield
Save up to $6.99 on 2


Betty Crocker
Save up to $2.20

General Mills
Save up to $5.69 on 2

Essentials
Save up to $1.50

Godiva
Save up to $4.98 on 2

Smucker's
Save up to $3.98 on 2


Turkey Hill
Save up to $3.58 on 2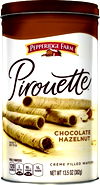 Pepperidge Farm
Save up to $4.98 on 2




Halo Top Novelties
Save up to $3



Butterfinger, Baby Ruth or Crunch
Save up to 58¢ on 2

Sweet Tarts
Save up to $1.58 on 2



Wonder
Save up to 98¢ on 2



Harveys Supermarket Deals by Brands
Are you tired of checking out individual brand websites, just to search for discounts and deals? Good news - you don't have to anymore because all of them are in this Harveys Supermarket circular already!
This Harveys Supermarket sales flyer features top Harveys Supermarket deals by brand so you can look for all the big name promos in one place. It's more convenient, plus you're sure the offers are authentic and updated.
As of the moment, there are 12 brands included in the weekly ad. However, updates are made regularly, so check this site often to see either brand or voucher additions.
Harveys Supermarket Weekly Ad & Preview
Shopping for the week's groceries just got effortless with Harveys Supermarket's Weekly Ad! Planning is key to ensuring you get the most out of your budget and shopping experience. Check out the current Harveys Supermarket ad to find top deals and save big on all of your favorite products. Take advantage of this excellent opportunity to plan your meals and shopping list early to take full advantage of all that Harveys Supermarket has to offer. Not only can you browse the full selection of discounted items, but now you can also get a sneak peek into Harveys Supermarket weekly ad upcoming specials!
How to save at Harveys Supermarket?
Are you tired of spending a fortune every time you shop at Harveys Supermarket? If so, it is time to learn some tricks that can help you save. With the right approach, you can ensure that your shopping experience at Harveys Supermarket doesn't put a significant dent in your budget. You can find multiple ways to save money in the Harveys Supermarket sales ad. Read on, and discover the innovative strategies to get the most bang for your buck!
Harveys Supermarket Digital Coupons
Saving money at Harveys Supermarket with the help of digital coupons can be an easy, rewarding process. First and foremost, knowing how to find the right Harveys Supermarket coupon for your needs is essential. Searching online and subscribing to coupon websites are great ways to locate coupons that can be used at Harveys Supermarket. Additionally, many stores offer their own loyalty programs that frequently include discounts and special deals exclusive to members. Joining a loyalty program will also give you access to email notifications whenever new coupons become available so that you can take advantage of all savings opportunities.
When you have found the perfect coupon for your purchase, it is time to redeem them during checkout. Most retailers allow customers to apply digital coupons directly at the checkout page by entering a promotional code or clicking a link attached to the offer.If people have already signed up for an account or a loyalty program, their coupons might already be applied at checkout. If you need help with how the coupon should be redeemed, simply contact customer service for guidance on how best to take advantage of the offer.
Using digital coupons can be extremely beneficial when shopping at Harveys Supermarket, as they provide even more discounts than what would typically be available without them. It is also important to remember that retailers often limit how many coupon codes you can use per transaction. Thus, read all instructions carefully before entering any promotional codes during checkout.
Harveys Supermarket Weekly Specials
Saving at Harveys Supermarket with the help of weekly specials and deals of the week is a great way to get the most out of your money. By taking advantage of these weekly offers, you can stock up on essential household supplies. There are several ways to take advantage of these deals.
First, be sure to check the store's website before shopping. This will allow you to see what kinds of products are on discount. The Weekly Specials/Deals section will also list any coupons available for additional savings. Be sure to read all product descriptions carefully to know which items qualify for the special price or coupon code.
Another way to maximize savings is by signing up for the store's email newsletter. Many retailers will send out exclusive weekly deals through this service, allowing customers to save even more on their purchases.
By taking advantage of Weekly Specials/Deals of the Harveys Supermarket weekly ad, you will get great deals on everything from groceries and apparel to electronics and housewares. Whether online or in-store, these specials are a great way to save money without sacrificing quality!
BOGOs
Do you go out to buy something and only find out after that Harveys Supermarket had them on a buy one get one (BOGO) sale? Don't be eluded anymore! Even BOGO offers, from BOGO free to BOGO discounts, are included in Harveys Supermarket sales flyer. Use the flyer to find the biggest promos, plot out your shopping spree, and make the most out of your budget.
Membership Program
Did you know Harveys Supermarket has a reward program? If you didn't, now you do and you should be a part of it. Members of the program are entitlted to the most exclusive deals and earn hundreds of points just by shopping. All these points can be used for future shopping trips, for even bigger savings.
So, what are you wating for? Find the registration details in our Harveys Supermarket sales ad!
Exclusive Online
Shopping at Harveys Supermarket doesn't have to break the bank. Fortunately, there are numerous discounts and bargains available if you know how to look. One great way is to take advantage of the Online Exclusive Offers on the store's website. By signing up for their loyalty program, shoppers receive exclusive coupons and deals that last all year long. With these offers available through the Harveys Supermarket weekly ad, shoppers can save big on a variety of products.
Leverage Free Shipping
Do you find yourself checking out those items on your online shopping spree and having to knock some off because you have to accommodate the shipping fees? Well, hold on to your items yet as you won't have to remove them from cart anymore. Free shipping deals and vouchers are abound when you know where to find them, and they can easily turn that online shopping stress into an online shopping fest!
Use the Harveys Supermarket ad to catch the latest free shipping deals and vouchers, along with other discounts and promos. Easy to use and frequently updated, this digital resource is one of the best money hacks - so many sure to bookmark it.
Clearance
Shopping through the Harveys Supermarket ad can be a delightful experience, especially when you can find great items at an even better price. One way to save money when shopping there is to take advantage of their Clearance section. The items in this section may be slightly distorted or worn, but the discounts are often unbeatable.
Checking the clearance section regularly will allow you to snatch up some stylish garments at a fraction of the cost. This can ensure that your wardrobe is always on point without breaking the bank.
Price Matching
Do you find it hard to stick to budget because of fluctuating prices? Avoid this dilemma by finding the most recent prices for your shopping list's items even without stepping a foot outside. Do so through the Harveys Supermarket weekly ad, which lists the most accurate prices for hundreds of products at Harveys Supermarket.
Besides price matching, you can also use the ad to find the best deals and discounts to further maximize your bduget.
Cashback reward program
Get your money back - literally - through cashback promos! If you buy a specific product or reach a certain total in one purchase, you'll be entitled to cash returns, as long as you have cashback coupons or the promos or store is having the promo. Offers are quite limited so be the first to find them on the Harveys Supermarket coupon database. It's a digital resource that showcases all the biggest vouchers you can use to get deals and discounts, including exlusive cashback offers. Subscribe now!
Shop at Right Time
Shopping at Harveys Supermarket can be a great opportunity to snag some fantastic deals. One of the best ways to save at Harveys Supermarket weekly ad is to pay attention to the mega sales that happen periodically throughout the year. These sales offer fantastic discounts across all departments, allowing shoppers to save big.
To make sure you don't miss these savings opportunities, simply sign up for the store's email list and follow any pages on social media that they have created. Notifications will come directly to your news feed or inbox whenever a new sale launches so that you can take advantage of it right away. Shopping during one of these sales will help you stock up on essentials while keeping money in your pocket.
Shopping at Harveys Supermarket
Harveys Supermarket In-store Shopping
Before going on an in-store shopping trip, make sure you have everything you need : (1) shopping bag, (2) shopping list, and (3) Harveys Supermarket sales flyer.
Wait ... what even is a sales flyer you'd ask and why is it essential? A sales flyer is a promotional resource from Harveys Supermarket, which features the latest and biggest deals, discounts, promos, and other irresistible offers. It's a great way to stay updated on item prices, too! Thus, you can use this conveniently online material to plan your shopping trip so you can maximize your savings and budget.
Curbside Pickup
Curbside pickup has become an increasingly popular way for shoppers to get their goods without leaving their homes. This simple service offers convenience, comfort, and safety all in one. Shopping curbside means not having to face the hustle and bustle of the store while searching for what you need.
It is all at your fingertips, just a phone call or click away. Additionally, you do not have to wait in checkout lines to get benefits from Harveys Supermarket ad. Instead, curbside services quickly hand off bags with your purchases. During this era of social distancing, curbside pickups are especially alluring to those who want to minimize contact with others.
Delivery at Harveys Supermarket
These days, whether you did your shopping in-store or online, most shops offer delivery options. Such a service allows you to buy stuff without setting foot at the store or having bulk and large purchases transported to your place without much hassle. Whichever purpose you need it for, you must check first whether your local Harveys Supermarket does offer delivery. If they do, you can the check the Harveys Supermarket weekly ad this week to see if they have delivery vouchers, discounts, and deals. Avail any that are applicable so you can save on the fees!
Online Shopping at Harveys Supermarket
In-store shopping at Harveys Supermarket has its pros, but sometimes it can be a stressful experience. You'd have to walk and stand for hours, search for items in the maze of products, and discover that certain necessities aren't on stock. If you want to avoid all those, try online shopping! Check out the Harveys Supermarket circular to find out if they have an online shop you can browse, shop, and check out items from!
Harveys Supermarket App
Is the Harveys Supermarket app installed on your phone? If it isn't, you should visit your app store and see if it's up for download. Once you got the app up and ready, you should also consider subscribing to Harveys Supermarket ad services, so you won't miss out on big-time sales, deals, discounts, vouchers, and other amazing promos.
How EveryPayJoy Help you Save?
Everypayjoy helps you save money in many different ways. It offers users access to Harveys Supermarket sales flyers and weekly ads, as well as exclusive deals and coupons. This allows shoppers to find the best deals and save money on everyday purchases. In addition, users can easily search through the extensive range of products available in-store sales flyers and Harveys Supermarket weekly ads, ensuring they get all the fantastic discounts and special offers.
The platform also offers several advantages over other online discount websites. Firstly, the simple design makes it easy for customers to quickly find what they need without wasting time. Secondly, Everypayjoy ensures that shoppers always get access to the most up-to-date deals and offers from retailers. It gives them an edge when it comes to maximizing their savings. Finally, Everypayjoy is free to use, so customers can start saving money immediately with no upfront costs or commitments.
Overall, Everypayjoy is a stunning way for shoppers to save money on everyday purchases while still getting quality products at an affordable price. Its user-friendly interface and wide range of discounts and coupons make it perfect for anyone looking to make their budget stretch further without sacrificing quality or convenience.
Disclaimer: Harveys Supermarket is a registered trademark of Harveys Supermarket and is not affiliated with our company. We are not affiliated with, endorsed by, or connected to Harveys Supermarket. Our use of any trademark belonging to another company is not done with the intent to confuse consumers but is rather incidental in promoting these companies and their coupons.