Haggen Coupons, Deals & Promo Codes
Remember the era where people had these huge scrapbooks of coupons that allows them to save so much on every shopping trip? As crazy as it was to lug all those vouchers around, you have to admit, they really came in handy. We got incredible price markdowns, leaving us able to buy more.
Now, paper coupons and voucher scrapbooks may no longer be a thing but you can still get those amazing discounts by using the Haggen weekly ad this week. It's like a digital catalog of all the biggest promo deals, categorized into collections for easy use.
The Haggen ad helps you save much on your shopping trip this week, and you might be able to get more stuff that you thought you could. It's also easy to flip through it - just use the arrow buttons and your scroller to course through collection pages or zoom in on your favorite items.
What's more, you also have access to a Haggen coupon database! Yes, just like the olden days, you can have hundreds of valuable vouchers. But this time, they're all at the palm of your hand - much more sleek and convenient, less heavy and hassle to use.
If you want to enjoy those coupons, check out the list of coupon details, save what you need, and easily redeem before expiry!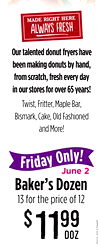 Baker's Dozen
13 for the price of 12

Haggen Graduation ¼ Sheet Cake
$28.99

Graduation Balloons or Balloon Bouquets
STARTING AT $4.99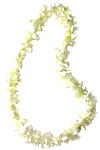 Graduation Lei
STARTING AT $34.99


Avocado Asiago Chicken Sandwich
Save up to 50¢

Calabrese Antipasto Salad
$11.99

Creminelli Fine Meats
Save up to $1.50 EA

Traditional Hot Smoked Sockeye Salmon
Save up to $5 lb

Creminelli
Save up to $1 EA


Fresh Wild Oregon Shrimp Meat
Save up to $3 lb

Dungeness Crab Leg Cluster
$14.99

Beef Steak Skewers
Save up to $1 lb

Beef London Broil
Save up to $2 lb

Pork Loin Chops
Save up to $2 lb

Gourmet Beef Burger Patties
Save up to $2 lb

Haggen Ground Sausage
Save up to $2 lb

Pork Tenderloin
Save up to $1.50 lb

O Organics
Save up to 50¢ EA

Red, Orange or Yellow Bell Peppers
SAVE UP TO 84¢ ea
Fuji Apples
Save up to 70¢

Organic White or Crimini Mushrooms
Save up to 70¢ EA

All Good Sun Protection Products
Caboo Tree Free Napkins
$3.49

Hand In Hand Body Wash or Lotion
$9.99

Thomas'
SAVE UP TO $3.50 EA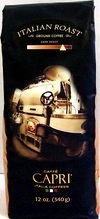 Caffé Capri Coffee
SAVE UP TO $4.50 EA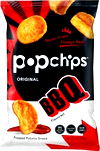 Popchips
SAVE UP TO $1.29 EA

Spudsy Sweet Potato Fries
SAVE UP TO $1.49 EA

12-Pack 7UP, Canada Dry or A&W Soda
SAVE UP TO $2 EA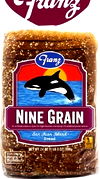 Haggen Deals by Brands
When it comes to Haggen deals by brand, a range of options are available. With the Haggen circular and Haggen sales flyer, customers can stay updated with the latest deals and offers. The dynamic parameters between brands vary, depending on the 12 brands present in the Haggen.
Look at our Red Baron, Daiya, which features some of the biggest names in retail and offers fantastic deals. From clothing to home goods, electronics to beauty products, there is something for everyone here at Haggen. Plus, with our exclusive discounts and special offers, you can save even more when shopping with us. We strive to bring you the best promos from every brand we feature so you never miss out on significant savings.
Whether seasonal specials or year-round promotions, take advantage of all our top offers and enjoy unbeatable prices on high-quality products from leading brands.
Haggen Weekly Ad & Preview
Why pay more for groceries and household items when you don't have to? Look no further than Haggen ad your one-stop shop for all your shopping needs! With Haggen Weekly Ad, you can find out about the current and upcoming offers so that you can plan your shopping trips accordingly. The Haggen weekly ad makes it easy to save money while still buying all the things you need.
How to save at Haggen?
Shopping's never been more fun when you have access to the Haggen weekly circular. It has all the biggest and most recent deals, discounts, vouchers, and other irresistible offers. It's effortless, too, for whether you are home, on the road, at the office, or even inside Haggen, you can easily access the circular and flip through dozens of promo collections.
So what are you waiting for? Start browsing!
Haggen Digital Coupons
Coupons are an underrated shopping hack. When used correctly, they can save you a lot of money, especially over the long term. But many find them frivolous, elusive, and a hassle to carry around and use. But this Haggen coupon database is here to change the game.
This database gathers the most recent and exclusive vouchers in one digital resource so you won't have the hassle of carrying or losing them. To avail the coupons, open the database, scroll through, and find the ones you need. Click on them individually to find terms and conditions, expiration dates, and instructions on how to save or redeem them.
Haggen Weekly Specials
Saving money at Haggen can be made accessible when you take advantage of the weekly specials and deals. Shopping around for these great offers is a great way to get the best deals on items you need or have been wanting. Before heading to the store, you should always check out the weekly ads online or in-store so you can plan ahead and get exactly what's on sale that week.
When planning your shopping trip, try to maximize your savings by only buying items on sale to save as much as possible. Additionally, look for coupons and discounts in the Haggen weekly ad. This could mean even more savings! Consider signing up for a loyalty program to receive additional discounts and rewards points each time you shop at Haggen.
By taking advantage of all these different methods, you can maximize your savings at Haggen while still getting what you need!
BOGOs
Do you go out to buy something and only find out after that Haggen had them on a buy one get one (BOGO) sale? Don't be eluded anymore! Even BOGO offers, from BOGO free to BOGO discounts, are included in Haggen sales flyer. Use the flyer to find the biggest promos, plot out your shopping spree, and make the most out of your budget.
Reward Programs
Are you ready to change the way you shop? Because you're about to hear something mindblowing - the Haggen reward program!
Members of the program have exclusive access to big discounts, limited deals, and high-class amenities. They also earn as they shop because every certain amount of purchase at selected outlets and brands entitles them to a point!
While all these sound posh and expensive, it really isn't - membership comes at an affordable fee, especially considering all the benefits you can get! Plus, registration is very easy - just follow the directions on the Haggen sales ad, and within the day, you're a member already!
Exclusive Online
Shopping at Haggen can be a great way to find the perfect product for a reasonable price. One fantastic way to save when you shop through the Haggen sales flyer is to take advantage of their Online Exclusive Offers. These offers are only available online and come with amazing discounts on some of their most popular items.
The customer must visit the store's website, browse sale items, and add them to their virtual cart. Online Exclusive Offers make it easy for customers to get the best deals without leaving home.
Leverage Free Shipping
If there's one con to online shopping, it's the expensive shipping fees. Sometimes, what you're buying is even much cheaper than the cost of having it delivered! But if you start buying from Haggen, you'll find that you can have your item shipped for free!
That's because the Haggen ad also features items or vouchers with attached free shipping deals. Most of them are for a limited time only, so enjoy them while you can!
Find Clearance Items
Consider stocking up on certain items when they are specially discounted, as long as you have room in your pantry or freezer. Shopping at Haggen doesn't have to be expensive. Taking advantage of their clearance offers is an excellent way to save money and still get quality merchandise. Clearance items are constantly changing, so make sure to keep an eye out for new products that come in.
It is also important to inspect the product closely before purchase. Be sure it is not damaged and all pieces are included before bringing it home. Use the clearance offers combined with store coupons or loyalty programs to maximize savings. A little bit of research and extra effort can pay off big time!
Price Matching
Shopping for the best deal can be arduous, often requiring more time and effort than desired. Thankfully, price-matching can easily ensure you get the best value while shopping through the Haggen ad.
Offered by many retailers, including Haggen, price matching is a great way to guarantee that you don't overpay for your purchase. It usually requires showing proof of a lower price at another store, and Haggen will match it. Using price-matching as you shop, you will save substantial amounts just by taking the extra few minutes to ask. With such simple steps towards savings, there is no reason not to take advantage of this terrific money-saving option when shopping at Haggen.
Cashback Program
What's a cashback? It's as straightforward as it sounds - you get money or cash back to you after you purchase a certain product. It's a one-of-a-kind deal, just like buy one get one, free shipping, and big discount promos. Like the other offers, you just have to meet the terms and conditions to avail! If you want to know more about it (and discover huge promos), then check out the Haggen coupon database. It's got all the info you need (and more!).
Shop at Right Time
Saving money at Haggen will be a piece of cake if you shop at the right time. To maximize savings and get the most bang for your buck, take advantage of two key seasonal opportunities: Black Friday and Back to School season.
Black Friday is an annual event filled with deep discounts on items ranging from apparel to electronics, making it a great opportunity to save big on products you have had your eye on. Many retailers also offer special online deals exclusive to their online stores, so be sure to check those out too.
Back to School season is also another great chance to save big and stock up on essential items like clothes, shoes, and school supplies. Retailers often offer discounts on bulk orders or bundle packages, so it's a good idea to plan ahead and purchase what you need in advance.
By taking advantage of these two seasonal shopping opportunities, savvy shoppers can save big at Haggen. By doing your research online and planning ahead of time, you can ensure that you find amazing deals available for the items you need.
Shopping at Haggen
In-store Shopping
Before going on an in-store shopping trip, make sure you have everything you need : (1) shopping bag, (2) shopping list, and (3) Haggen sales flyer.
Wait ... what even is a sales flyer you'd ask and why is it essential? A sales flyer is a promotional resource from Haggen, which features the latest and biggest deals, discounts, promos, and other irresistible offers. It's a great way to stay updated on item prices, too! Thus, you can use this conveniently online material to plan your shopping trip so you can maximize your savings and budget.
Curbside Pickup
Shopping at Haggen just got even easier with the introduction of curbside pickup! Now, shoppers no longer need to make a trip inside the store. Instead, you can shop from the safety of their vehicles. By visiting Haggen circular and reserving items ahead of time, you have the convenience of curbside pickup.
All a customer needs to do is go to Haggen's designated pick-up spot at the store and wave their order confirmation email or phone number to receive their purchase without delay. Enjoy fast, safe, and easy shopping with Haggen's new curbside pickup option.
Delivery at Haggen
Shopping online can be a hassle when considering delivery times and costs. Fortunately, stores are starting to offer delivery services with bonus benefits, such as easy returns and minimal contact with people. Delivery offers convenience, time-savings, cost savings, and, most importantly, the ability to benefit from the Haggen ad.
With this service, shoppers no longer have to worry about crowds or standing in long lines because their purchases will be waiting for them on their doorstep. All these benefits add up to make delivery an excellent option for shopping from home during current times.
Online Shopping at Haggen
If you're don't want to go out but need to shop to de-stress, here's a great alternative: online shopping. With a few taps on your screen, you can browse collections, add to cart, check out, and opt for delivery! Online shops are the trend right now, and to make sure your local Haggen has one, check out the Haggen circular. It will surely link to the shop; plus, it features great deals and discounts you can use.
Haggen App
Shopping at Haggen is now easier than ever before with the Haggen app. Haggen shoppers can save time and money while staying up to date with the Haggen circular. Customers can view Haggen's specials, browse products, make their shopping lists, and even order online. This is an incredibly handy tool that can be used in the comfort of one's own home.
How EveryPayJoy Help you Save?
Everypayjoy is a fantastic website that helps you save money on everyday purchases. It provides access to Haggen sales flyers, weekly ads, and exclusive deals and coupons. Thus, the platform allows users to pinpoint the best prices, discounts, and special offers.
With EverypayJoy, you will never miss out on significant savings again. Its simple design allows users to quickly find what they need and maximize their budget without sacrificing quality. Affordability aside, the variety of options available at Everypayjoy is guaranteed to have something for everyone.
You can find amazing deals on products from clothing, furniture, electronics, and beyond in the Haggen sales flyer. So why not save some extra money with every purchase? Putting your hard-earned money back where it belongs, in your pocket.
Everypayjoy also provides exclusive deals and coupons to help you save money on your purchases. With so many value-friendly options at your fingertips, Everypayjoy is an invaluable shopping companion that enables you to save.
Disclaimer: Haggen is a registered trademark of Haggen and is not affiliated with our company. We are not affiliated with, endorsed by, or connected to Haggen. Our use of any trademark belonging to another company is not done with the intent to confuse consumers but is rather incidental in promoting these companies and their coupons.