Giant Food Coupons, Deals & Promo Codes
Reading the Giant Food weekly ad this week is unchallenging and fruitful. All of the current sales are categorized and easy to identify, so you can quickly find what you are looking for. For example, you will see the Giant Food ad divided into fresh meat, seafood, pantry essentials, beverages, alcohol, pet supplies, and many more categories.
So, keep an eye out so you can save money on groceries and other items offered by Giant Food. The Giant Food ad has 35 exciting deals that are valid through the end of this week, starting on 03/17/2023 and ending on 03/23/2023. There are currently 35 available in the Giant Food weekly ad this week, all offering great savings.
Whether you are shopping for yourself or your family, or even if it is just a special occasion gift, looking through the Giant Food weekly ad this week can help you save money. In addition to providing discounts on items found in stores, there may also be coupons available that can help you save even more money. You will find an available Giant Food coupon in the database, which is regularly updated with new offers and specials.
Having a look through the Giant Food ad could be beneficial for anyone who wants to get their hands on great products and services without breaking their budget. Not only does it provide discounts that can lower your grocery bill significantly, but it also helps customers stay up to date with all the products available at Giant Food.
Knowing what products have been discounted allows customers to ensure they are getting the best possible value when shopping at this store. Additionally, customers can find out about upcoming promotions and take advantage of all potential savings opportunities.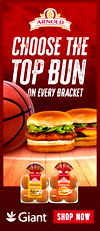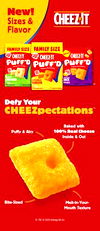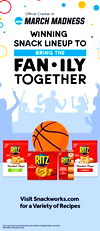 Kellogg's Town House Crackers
2/ $6.0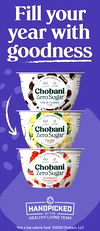 Häagen-Dazs Butter Cookie Cone
$5.99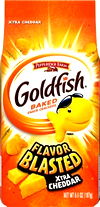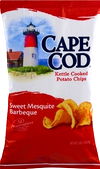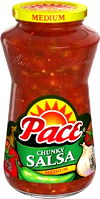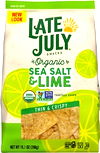 Late July Tortilla Chips
2/ $5.0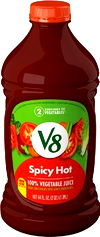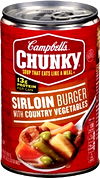 Fast Twitch
SAVE $5 WHEN YOU SPEND $20 ON PARTICIPATING PRODUCTS*

Pepsi
BUY 2, GET 1 FREE OF EQUAL OR LESSER VALUE,SAVE $5 WHEN YOU SPEND $20 ON PARTICIPATING PRODUCTS*

Pure Leaf
SAVE $5 WHEN YOU SPEND $20 ON PARTICIPATING PRODUCTS*

Bubly
SAVE $5 WHEN YOU SPEND $20 ON PARTICIPATING PRODUCTS*

Ruffles
SAVE $5 WHEN YOU SPEND $20 ON PARTICIPATING PRODUCTS*

Lay's
SAVE $5 WHEN YOU SPEND $20 ON PARTICIPATING PRODUCTS*

Smartfood
SAVE $5 WHEN YOU SPEND $20 ON PARTICIPATING PRODUCTS*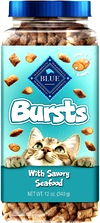 Blue Buffalo
BUY 2, GET 1 FREE OF EQUAL OR LESSER VALUE

Kellogg's
BUY 2, GET 1 FREE OF EQUAL OR LESSER VALUE

Hershey's
BUY 2, GET 1 FREE OF EQUAL OR LESSER VALUE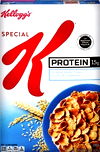 Kellogg s
BUY 2, GET 1 FREE OF EQUAL OR LESSER VALUE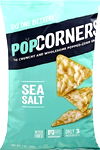 PopCorners
BUY 2, GET 1 FREE OF EQUAL OR LESSER VALUE

Red Bull
BUY 2, GET 1 FREE OF EQUAL OR LESSER VALUE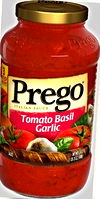 Boneless, Skinless Chicken Breasts
$2.49

Strawberries, Blueberries, Raspberries or Blackberries
4/ $12.0


Navel Oranges or Hothouse Peppers
MIX & MATCH

Dannon Greek 4 pack, Danimals Pouches or Dannon Multiserve Yogurt
2/ $6.0
Giant Food Deals by Brands
Why pay full when you can get it for less? With this online Giant Food circular, you can find the biggest discounts on branded items so you can save money even as you spend!
Such a perk is possible when you check out the top Giant Food deals by brand segment of this Giant Food sales flyer. This section features large discount collections from 12 brands, such as Dove, Pepsi, Pepperidge Farm, Galbani, Chef Boyardee.
To view those offers, click on the brand name, icon, or "view now" button. You'll be directed to a web page full of exclusive deals, which grows everyday so try to stay updated.
Giant Food Weekly Ad & Preview
Are you looking to plan your grocery shopping trip for the upcoming week? Look no further – with Giant Food Weekly Ad. You can get a sneak peek at the deals and discounts coming soon! With this handy guide on Giant Food ad, you can keep an eye out for new offers and discounts available each week to score some amazing deals at Giant Food.
How to save at Giant Food?
Saving money at Giant Food doesn't have to be complicated at all. With the proper knowledge, you can do it quickly and easily! This guide will provide all the necessary information to help you make informed decisions when shopping at Giant Food. Thus, you can save as much money as possible!
You will learn helpful tips, such as taking advantage of discounts and promotions and finding the best deals online. We will also discuss how you can maximize savings by monitoring prices and shopping for better deals. Finally, we will look at creative ways to save even more money at Giant Food, such as rewards programs, Giant Food coupons, cashback offers, and more.
Giant Food Digital Coupons
Running out of coupons to use? Get a refill at Giant Food coupon database. It is the largest digital collection of vouchers that entitle you to the biggest discounts, most amazing deals, and other fantastic promos. Some of these coupons are even exclusive only to this database, so make sure to subscribe.
Moreover, taking advantage of this coupon database is easy. Just browse through the collections, click on the ones you like, and read the provided terms, conditions, and instructions for saving and redeeming. Once done, use the coupons as you like and make sure to visit the database regularly; it gets updated frequently, so you can get a headstart on the most recent offers.
Giant Food Weekly Specials
Saving money at Giant Food with the help of weekly specials and deals of the week is easy and convenient. All you have to do is check out the Giant Food weekly ad. In it, you will find all the great deals they have going on for that particular week. Some of these deals may include discounts on certain items, including personal care, frozen goods, dairy, beverages, and many more.
You can maximize your savings by taking advantage of weekly promotions and sales. For example, if there is an item you consistently purchase each week, look out for special deals that offer a discount when buying in bulk. Furthermore, the Giant Food weekly circular also offers you all the available deals and exciting offers.
BOGOs
Do you go out to buy something and only find out after that Giant Food had them on a buy one get one (BOGO) sale? Don't be eluded anymore! Even BOGO offers, from BOGO free to BOGO discounts, are included in Giant Food sales flyer. Use the flyer to find the biggest promos, plot out your shopping spree, and make the most out of your budget.
Membership Program
Saving at Giant Food is easy with their generous reward programs and membership. Customers can begin by signing up for the membership, either online or in-store. Once they have signed up, they will receive an email confirmation and a card they can use while shopping to enjoy exclusive discounts, rewards, and deals. With every purchase, customers will shop and earn points, which they can use towards future purchases in the store.
Members of the rewards program also gain access to exclusive events and promotions unavailable to non-members. For example, members can take advantage of special sales during certain times of the year, getting even deeper discounts on select items. In addition, customers who use their cards to make purchases will frequently receive coupons and promotional codes.
The rewards program also offers customers a variety of additional benefits, such as free shipping on eligible orders, early access to new product releases, extended returns policies, and more. Moreover, members are eligible to join a loyalty program associated with Giant Food weekly circular.
With all these great incentives and benefits available through their rewards membership program, it is no wonder, so many customers choose Giant Food for their shopping needs.
Online Exclusive Offers
Can you do shopping within a few minutes? You can when you do it online! You save time as you only have to click and wait for the delivery (some stores even offer same-day delivery!). Aside from saving time, you save money too! There are tons of online deals, discounts, and promos featured on the Giant Food weekly circular. Take advantage of them to make the most out of your money!
Leverage Free Shipping
Shopping at Giant Food can be a great way to save money without compromising on quality. Taking advantage of the store's free shipping policy can add to your savings. To qualify for free shipping, you'll need to choose eligible items with a minimum purchase amount that meets the store's requirements. The selection of items offered by Giant Food ad typically changes daily.
The company offers discounts for select items at certain times throughout the week and month. With these deals and free shipping, you can get top-notch products delivered conveniently and hassle-free, saving even more.
Clearance
Expert shoppers know to always check out clearance sales. It has some of the cheapest but best quality products many people just miss out on. But if you find these sales to often elude you, you can stay updated through the Giant Food sales flyer. Announcements of the most recent and future clearance sales (and other promos) are done through the flyer, so make sure to subscribe.
Price Matching
Shopping with Giant Food weekly ad doesn't always have to mean splurging. Thanks to its price-matching feature, customers can secure better value for their spending. By checking competitor prices of similar items and providing proof, shoppers can be assured that they get the best deals in the market.
This is especially helpful when one needs to purchase high-end or specialized products, like electronics, furniture, or appliances. All one has to do is show Giant Food a comparable price from another source to get the discount. So next time you are out on a shopping spree at Giant Food, don't forget to take advantage of the price matching.
Cashback Program
Losing money after you spend is the norm, but why don't you turn the tables now and then by using Giant Food cashback coupons. When you use those vouchers, you get some money back after paying for your purchase, so while you gain and save some! You can then spend that little something more on something fun, necessary, or just keep it for future rainy days.
If you're interested in finding some cashback coupons, try digging into the Giant Food coupon database. It's the biggest collection of vouchers that allow cashbacks, discounts, and more!
Shop at Right Time
Want to go on a shopping spree at Giant Food? Plan it first! To do so, start by deciding on the "when"? Well there's no better moment to go shopping than when promos are at their peak. This happens a few times a year, such as during Black Friday, back to school, Christmas, and more. So make sure set the date for those days because they're the right time to shop til you drop.
Also, you'll need to set a budget. While you can put down a certain amount and go with it on the day itself, it's best to check out prices, deals, and discounts in advance. You can do that with Giant Food ad previews! They let you sneak a peek on what future promos Giant Food plans to launch, so planning that shopping spree is a breeze!
Shopping at Giant Food
In-store Shopping
Shopping in-store is a great way to save money and time, especially if you already know where the best deals are. By perusing the Giant Food sales flyer, shoppers can benefit from finding what items are on sale and take advantage of them as soon as possible. Plus, shopping in-store also allows customers to see, touch, and test out items they may be interested in.
Thus, you will know exactly what you are getting for your price without surprises. Shopping in stores is convenient and flexible, and it is often the better choice when buying expensive items requiring careful decisions.
Curbside Picku at Giant Food
Shopping at Giant Food just got even easier with the introduction of curbside pickup! Now, shoppers no longer need to make a trip inside the store. Instead, you can shop from the safety of their vehicles. By visiting Giant Food circular and reserving items ahead of time, you have the convenience of curbside pickup.
All a customer needs to do is go to Giant Food's designated pick-up spot at the store and wave their order confirmation email or phone number to receive their purchase without delay. Enjoy fast, safe, and easy shopping with Giant Food's new curbside pickup option.
Delivery
Once you've tried delivery services from Giant Food, you'll be coming back for more. It's so convenient, easy, and time-saving, and although there is an extra cost, you can usually find deals or discounts on the Giant Food weekly ad this week to make it more affordable. However, not all local Giant Food branches have this perk, so before anything else, try checking online or calling the store to see if they offer delivery. If they do, let the fun begin!
Online Shopping
Online shopping offers shoppers great convenience and flexibility. Customers can select the Giant Food ad, make their selections, and have the items shipped right to their homes without ever having to leave their living rooms. Online shopping is more convenient and gives customers access to lower prices because of less overhead costs when selling online.
Shopping from home eliminates the temptation to make unplanned purchases, allowing shoppers to remain on budget. Additionally, shoppers can get a greater insight into their spending habits.
Giant Food App
Giant Food shoppers can take advantage of a wealth of benefits by using Giant Food's app. Let's start with convenience, as the app has easy access to the Giant Food circular that allows shoppers to browse deals and discounts from anywhere at any time.
With the Giant Food app, time-strapped customers have the information they need quickly and efficiently, leaving them more time for leisure activities. What could be better?
How EveryPayJoy Help you Save?
If you haven't subscribed to EveryPayJoy and its Giant Food weekly ads, you're missing out on a lot. Subscription allows you to receive the freshest deals and offers, from money-saving vouchers to huge discounts. Most of these are exclusive and limited, so there's a high chance you won't find them on your own or if you did, they might be expired already. To avoid such a waste, bookmark the website and subscribe!
Besides the weekly ads, the EveryPayJoy website also has hundreds of coupons you can use to save money on purchases from various brands. These coupons are easy to use and the database is regularly updated so you always get the latest offers. You can also earmark vouchers if you won't use them yet, but make sure to check expiration date.
Also, the benefits do not end there! EveryPayJoy also features tips and Giant Food sales flyers. All these provide valuable information you can use to be a better shopper!
Disclaimer: Giant Food is a registered trademark of Giant Food and is not affiliated with our company. We are not affiliated with, endorsed by, or connected to Giant Food. Our use of any trademark belonging to another company is not done with the intent to confuse consumers but is rather incidental in promoting these companies and their coupons.