Giant Food Stores Coupons, Deals & Promo Codes
Reading the Giant Food Stores weekly ad this week, starting from 03/24/2023 to 03/30/2023, is easy and quick. All you have to do is scroll through the ad preview above, and you can quickly see all of the weekly sales available at Giant Food Stores. You should read this weekly ad so that you don't miss out on any of the great savings.
Looking through the Giant Food Stores weekly ad this week can help you save big on your grocery items or other products. It is essential to review the various categories so that you can easily pick the deals of your choice. You can see offers in seasonal products, personal care, house and essentials, frozen goods, snacks, and many more to ensure you get the best deal possible. By doing this, you can ensure that your wallet stays full and your stomach stays happy!
Don't forget to take advantage of the Giant Food Stores coupon selection in their database! Many of these offers come with additional coupons that can help stretch your dollar further by offering an extra discount on select items. It is always a good idea to check out what kind of coupon codes or other promotions are up for grabs before making any purchases at Giant Food Stores.
Every week, they release new coupons that give shoppers discounts on certain categories, such as produce or meats. In total, you will get 35 breathtaking deals. So, be sure to take advantage of these savings opportunities with the Giant Food Stores ad.


Wk9_DigCirc_Snuggle_TGC (1)

Unilever Week 12 TGC Degree Unlimited Digital Circ






Josh Cellars or Nobilo
$13.59




Fireball, Southern Comfort or Parrot Bay
$10.99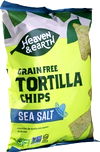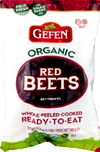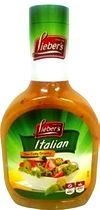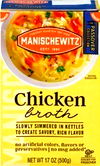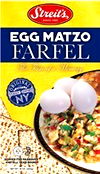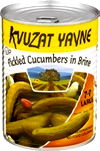 Holiday Chocolate Covered Matzoh
2/ $9.0


Kosher sweets Streit's or Manischewitz Macaroons
2/ $7.0

Sweet Strawberries
buy 2, get 1 free of equal or lesser value

Coca-Cola 2 Liter or Smartwater 1 Liter
buy 2, get 2 free of equal or lesser value

Entenmann's
buy 1, get 1 for $1.00 of equal or lesser value

Kellogg's Cereal, Pop-Tarts, Rice Krispies Treats Homestyle or Nutri Grain Bars
$1.00 off 2 WITH DIGITAL COUPON


Chobani
$2.00 Off 8 WITH DIGITAL COUPON
Giant Food Stores Deals by Brands
Staying updated on your favorite brand's newest deals and discounts can be tricky, but not when you have this weekly Giant Food Stores circular. It has a section called the top Giant Food Stores deals by brand, wherein 12 icons and names are displayed.
When you click on the brand icon or the "view now" page, you are directed to a page full of exclusive, updated, and authentic deals. Click on each offer to see details. Note that these promos may be for a limited time only, so get them while you can!
Currently, only the following brands are featured in the Giant Food Stores sales flyer: Our Brand, Yehuda. But this collection is ever-growing, so expect to see a few names and icons soon.
Giant Food Stores Weekly Ad & Preview
You don't need to leave your home to find the best promo deals. In fact, you don't even have to stand up! With Giant Food Stores weekly ad, you only have to click, scroll, or zoom in to check out every promo deal of every collection for this week. You can also look into next week's offers through Giant Food Stores ad previews.
How to save at Giant Food Stores?
Heading out? Don't forget to check out (or at least bookmark) this Giant Food Stores weekly circular. As the most updated collection of promo offers and discount products, you'll find it invaluable for maximizing your shopping trip. You can use it to compare prices with actual mall displays, find coupons you can redeem, learn how to join rewards programs, and other fantastic opportunities you wouldn't want to miss.
Giant Food Stores Digital Coupons
Coupons are a must-have for your shopping sprees. They let you extend your budget or go under it; either way, they make the whole trip much more enjoyable. Unlike before, though, you can't cut out a ton of them from the newspapers or magazines. So where can you find these simple treasures these days?
They are all right there in this Giant Food Stores coupon database. As the world transitioned to the digital landscape, so did your beloved vouchers. Not only are they now easier to find and carry, they're also easy to save and redeem. Just click on each coupon for more info and instructions.
Giant Food Stores Weekly Specials
Weekly shopping doesn't have to rip off your wallet. With a great budget and tons of deals, it can be an enjoyable, money-saving trip. Care to know how? It's easy - just use the Giant Food Stores weekly ad.
The weekly ad is a digital catalog of all the best offers exclusive for this week only. They are all sorted by collection, for your easy perusal. If you find the details too small, just zoom in with your scroller.
Once you've exhausted all of this week's sales, it isn't the end of it all. The ad gets updated EVERY WEEK, so make sure you visit it frequently to stay updated.
Giant Food Stores BOGO
Savvy shoppers know the secret to saving money is to look for buy-one-get-one (BOGO) deals. At Giant Food Stores ad, these BOGO offers can be found in many departments and offer an excellent way to get two items for the price of one.
Customers should familiarize themselves with the store's specials to take advantage of BOGO deals at Giant Food Stores. You can do this by checking out the weekly circular or asking a customer service representative. BOGOs can often be found in multiple departments, such as Grocery, Shoes, Home Decor, and more. Customers should also note that some BOGOs are limited time only and are available for a few days or just one day.
Overall, finding great deals at Giant Food Stores with the help of BOGOs is easy if you know what to look for and how best to use them. You can maximize your savings by combining different offers and promotions along with BOGO-free offers throughout the store. This way, you will get top-notch quality products at unbeatable prices.
Membership Program
You can earn while you shop if you are part of the Giant Food Stores reward program. Membership of this program entitles you to one point if you reach a certain amount of purchase at Giant Food Stores. Thus, the more you spend, the more points you get. You can save up these points for future splurges! Besides points, you also get access to exclusive and massive promos.
If you want to join the reward program, find the instructions in our Giant Food Stores sales ad. Membership fee is affordable and worth much less than the savings and deals you can get throughout your membership duration.
Online Exclusive Offers
With exclusive online offers, shopping at Giant Food Stores is more budget-friendly than ever. Whether you are looking to buy home appliances, clothing, or electronics, simply take advantage of the available Giant Food Stores weekly ad online to help make your purchases as cost-effective as possible.
Instead of browsing the store for items, you need to check out the ever-changing inventory of items for sale at Giant Food Stores. Keep checking back for the latest promotions. This way, you can enjoy discounts on whatever catches your eye. So why not try out Giant Food Stores with their delightful array of exclusive online offers today?
Free Shipping
Shopping at Giant Food Stores can be a budget-minded shopper's dream. You can save even more if you know how to take advantage of their great free shipping option! Always make sure to check the website for any special deals that offer complimentary shipping. These are usually timed offers and change often. Setting up an account with the store will also give you opportunities to score free delivery when you buy certain items or enter specific codes during checkout.
If you want the guaranteed free shipment option, spend the extra few dollars and purchase a premium membership. Premium memberships and large purchases offen offer free express delivery. Taking advantage of this great perk of the Giant Food Stores weekly ad just might get you some extra money back in your wallet.
Clearance
Shopping at Giant Food Stores just got a whole lot easier, thanks to the new clearance offers. Clearance offers allow shoppers to save on items that are no longer available or have been reduced in price due to overstocking. Thanks to these special discounts, shoppers can stock up on items like clothing and home furnishings for much less than full price.
To take advantage of clearance offers, shoppers should search for products that are listed as "clearance" and make sure to read any accompanying descriptions before making a purchase. With the power of clearance offers, savvy shoppers can maintain their budgets while still getting great deals from the Giant Food Stores ad.
Price Matching
With the help of price-matching, savvy shoppers can get the best deals at Giant Food Stores. This helpful tool allows customers to compare prices and save money on the items they need. All you have to do is show proof that something is being sold for a lower price somewhere else, and the store will honor it with a lower attributed cost.
Customers should pay attention to ads in newspapers, websites, and even stores close by for prices of products and compare them with what is being sold in Giant Food Stores before making a purchase. Even if an online deal is less than a local dealer, you can still save something. So, customers should keep an eye out for discounts or sales at their favorite stores. With these strategies in mind, shopping through the Giant Food Stores weekly circular can be simple and thrifty!
Cashback reward program
Shopping at Giant Food Stores just got even more rewarding. With the help of cashback, customers can now earn money while they shop! To get started, the customer must simply link their store account with a cashback website and shop. It is that easy.
This will add up to savings or loyalty points you can use to access exclusive Giant Food Stores deals. As an additional benefit, cashback offers assure shoppers of additional value for every purchase made. With just a few clicks, customers can enjoy substantial savings on all their purchases with the Giant Food Stores ad. A win-win for everyone!
Shop at Right Time
Saving money at Giant Food Stores will be a piece of cake if you shop at the right time. To maximize savings and get the most bang for your buck, take advantage of two key seasonal opportunities: Black Friday and Back to School season.
Black Friday is an annual event filled with deep discounts on items ranging from apparel to electronics, making it a great opportunity to save big on products you have had your eye on. Many retailers also offer special online deals exclusive to their online stores, so be sure to check those out too.
Back to School season is also another great chance to save big and stock up on essential items like clothes, shoes, and school supplies. Retailers often offer discounts on bulk orders or bundle packages, so it's a good idea to plan ahead and purchase what you need in advance.
By taking advantage of these two seasonal shopping opportunities, savvy shoppers can save big at Giant Food Stores. By doing your research online and planning ahead of time, you can ensure that you find amazing deals available for the items you need.
Shopping at Giant Food Stores
Giant Food Stores In-store Shopping
Heading out to your local Giant Food Stores? Seems like you're forgetting something ...
You forgot to check out the latest Giant Food Stores sales flyer! It's the greatest in-store shopping hack as you can use it to find deals, promos, and prices even before you've stepped out of your home. If you use it wisely, you can plan your shopping trip more efficiently, as you know where, when, and how to make the best purchases.
Curbside Pickup
If your local Giant Food Stores did not have a certain item on stock, there's an easy solution to that: curbside pickup. Through this service, customers like you can order a specific object and have it shipped to your local Giant Food Stores or another convenient location. This is great for those who want to save on shipping fees, or just want to purchase items before setting foot at Giant Food Stores. To learn more about this offer, check out the Giant Food Stores flyer - it contains all the info you need; plus, you can check if there are promo offers, too.
Delivery
Shopping online using delivery services can be beneficial, especially when one has limited time to visit the Giant Food Stores. With ads and Giant Food Stores sales flyer easily available online, shoppers can quickly and efficiently compare prices. Furthermore, you can enjoy exclusive discounts for new customers that may not be offered in-store.
Delivery services can help busy people. They can spend their time on other things. They don't have to wait in line or carry shopping bags. Delivery can even provide access to items that are not available nearby, opening up the opportunity for a wider selection of products and brands to choose from.
Online Shopping
If you're don't want to go out but need to shop to de-stress, here's a great alternative: online shopping. With a few taps on your screen, you can browse collections, add to cart, check out, and opt for delivery! Online shops are the trend right now, and to make sure your local Giant Food Stores has one, check out the Giant Food Stores circular. It will surely link to the shop; plus, it features great deals and discounts you can use.
Giant Food Stores App
Shoppers can benefit greatly from the Giant Food Stores app, a convenient way to access Giant Food Stores circular. From anywhere with their mobile devices, shoppers can browse the latest deals and discounts. The app sends shoppers personalized notifications that alert customers when their favorite items go on sale.
Giant Food Stores app further adds convenience by integrating with popular payment systems within the app. In short, the Giant Food Stores app offers shoppers a simple way to manage their grocery budget better while enjoying a wonderful selection of goods at discounted prices.
How EveryPayJoy Help you Save?
Everypayjoy is a great resource for saving money on your shopping trips. Not only does it provide deals and coupons to save money, but it also provides access to the Giant Food Stores sales flyer and Giant Food Stores weekly ads. This means that you can keep up with the latest store deals and discounts without going out of your way to finding them.
One of the main reasons why Everypayjoy is so popular is because it makes it easy for shoppers to find the best prices available. By subscribing to their website, shoppers can stay updated on the current store sales flyers and weekly ads. This way, they never have to worry about missing a great deal or discount.
Another reason Everypayjoy is so useful is that it allows shoppers to compare prices between different stores easily. This helps them ensure they get the best deal possible every time they shop. In conclusion, Everypayjoy can assist you in finding the best deals when shopping online or in stores. You can compare prices and find new promotions and discounts from your favorite retailers.
Disclaimer: Giant Food Stores is a registered trademark of Giant Food Stores and is not affiliated with our company. We are not affiliated with, endorsed by, or connected to Giant Food Stores. Our use of any trademark belonging to another company is not done with the intent to confuse consumers but is rather incidental in promoting these companies and their coupons.