Giant Eagle Coupons, Deals & Promo Codes
Reading the Giant Eagle weekly ad this week is as effortless as a few clicks. Reading this Giant Eagle ad is well worth your time if you want to save money on groceries. The Giant Eagle grocery store offers great deals that you won't find anywhere else, so checking out the ad each week pays off.
You may save on items such as fresh produce, meats, dairy products, snacks, baking goods, beverages, and more. You can choose the category of your choice and avoid impulse purchases that can add up over time.
The current Giant Eagle ad begins on 06/01/2023 and ends on 06/07/2023. Throughout this period, 36 deals and different offers will be available for customers.
Not only does the Giant Eagle weekly ad this week list these amazing deals for customers, but it also provides coupon codes for online shoppers who are looking for additional savings. You can use Giant Eagle coupon at the checkout to further save your money.
No matter what kind of shopper you are, reading through the newest edition of the Giant Eagle ad will provide plenty of ways to save money while stocking up on your favorite items. So, make sure you do not miss the chance because once the sale is over, you won't be able to get the discount until the next sale.


Blueberries or Choose Organic Blueberries
sale

cake, glazed, cream & more
save up to $4.99 per dozen!

Vitaminwater With Love or Forever You
free

Sun Soaked Moscato All Varieties
Save $3.00 ea.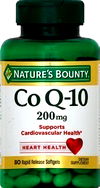 Giant Eagle, Nature's Bounty or Osteo Bi-Flex Vitamins
Save up to $49.98 with your Advantage Card

Fritos or Cheetos
final sale price* 2/ $7.0

Pepsi Products 12 Pack
final sale price* 3/ $12.0

Giant Eagle Oven Roasted or Honey Turkey Breast
Save $4.00 lb

Large Ripe and Ready Avocados
sale 10/ $10.0

Blueberry Pudding Cake or Blueberry Muffins
Save with your Advantage Card

Celebrate with extra perks

Giant Eagle Grape Tomatoes
2/ $5.0

Sugar Topped Soft Drop Cookies
$4.99

Store Made Chicken Pot Pies
$4.99

Colossal EZ Peel Red Shrimp
Save $10.00 ea.

Boneless Chuck Steaks or Roasts
Save with your Advantage Card

Market District Boneless Value Pack Chuck Steaks or Roasts
Save with your Advantage Card

Giant Eagle Sliced Baby Bella Mushrooms
sale

Center Cut Pork Loin Chops
Save with your Advantage Card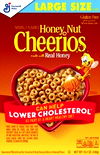 Cheerios
final sale price* $2.99

Giant Eagle Soft Bath Tissue
Save up to 30¢ ea

Coca-Cola Products 6 Pack
sale


Giant Eagle Shredded Cheese
3/ $5.0

Mixed Fried Chicken
Starting at $9.99

Reddi-Wip Topping
Save up to $1.98 on 2 with your Advantage Card




Pictsweet Grilling Vegetables
sale $3.49

80% Lean Ground Beef
Save with your Advantage Card

Pork Baby Back Ribs
sale $2.99

8" Apple or Apple Crumb Pies
Save $3.00 ea. with your Advantage Card

Giant Eagle Deals by Brands
Shopping for the best deals has never been easier. Whether grocery shopping or just looking for that perfect item - find top deals by brand quickly and painlessly at Giant Eagle. With the Giant Eagle circular, you can take advantage of the 4 brands and their sales flyers to see what each has to offer.
The Giant Eagle sales flyer offers some great deals that can save you from paying extra. Whether you are looking for the top value from brands like Hint, SCHWEPPES, Pom or quality products from one of their top suppliers - Giant Eagle provides it with all. Check out the website today to begin planning your next shopping trip - you won't regret it!
Giant Eagle Weekly Ad & Preview
Flip through Giant Eagle weekly ad and score the most incredible deals! Browse the collection by clicking on arrow buttons. Easily zoom in for a clearer view of each item using the scroller!
What's more – you can check out Giant Eagle ad previews for future dates! It's a great help in planning budgets.
How to save at Giant Eagle?
Are the ever-rising prices beating you and your budget? Turn the tides around with this Giant Eagle weekly circular. You can use it to discover the cheapest offers, biggest discounts, and most exclusive deals. All these will help you to not just stay in budget - maybe even go under it! The circular also guides you to other valuable resources from Giant Eagle, such as coupon databases, sales flyers, weekly specials, and more.
Coupons at Giant Eagle
Giant Eagle is a great place to shop for all your needs, but you don't have to break the bank! With digital coupons, Giant Eagle can help customers save money. You can easily find Giant Eagle coupons online that you can use when shopping. Simply look through Giant Eagle's website or do a quick search on any search engine, and you will find digital Giant Eagle coupons you can apply at checkout.
When using these Giant Eagle coupons, pay attention to expiration dates and usage limits if they are specified. With digital Giant Eagle coupons, there is no need to worry about losing them as the website automatically applies them at checkout. All you need to do is to make sure to have the coupon code handy before you finish your order!
Deals of the Week
Giant Eagle is a great place to shop when trying to save a few extra bucks. One of the best ways to save money is by taking advantage of Giant Eagle's weekly specials and deals. If you are looking for big savings, Giant Eagle offers multiple weekly specials that can be used at checkout. The Giant Eagle weekly circular provides discounts that will help you save dollars on the final bill.
In addition, Giant Eagle's weekly specials offer additional savings on specific items. This section of Giant Eagle's website is updated with promotional codes each week, so be sure to check in often. You won't be able to use the discounts after the expiration date. Thus, a regular checkup is essential. Moreover, double-check the prices to ensure that the store applies deals of the week on your bill.
BOGOs
Get your shopping gals and guys ready because all of you are about to discover one of the greatest shopping hacks - this Giant Eagle sales flyer containing the most exclusive and recent BOGO or buy one get one deals, from BOGO free to BOGO discounts. This flyer is updated regularly, so before you go on shopping sprees, check it out so you don't miss on such amazing steals.
Membership Program
You can earn while you shop if you are part of the Giant Eagle reward program. Membership of this program entitles you to one point if you reach a certain amount of purchase at Giant Eagle. Thus, the more you spend, the more points you get. You can save up these points for future splurges! Besides points, you also get access to exclusive and massive promos.
If you want to join the reward program, find the instructions in our Giant Eagle sales ad. Membership fee is affordable and worth much less than the savings and deals you can get throughout your membership duration.
Online Exclusive Offers
Thanks to their great online exclusive offers, shopping with the Giant Eagle weekly ad doesn't have to break the bank. With a few savvy tips, you can save big on your next purchase. Use the store website to browse their different promotions and sales, some of which are exclusive online.
Look for special discounts or clearance items only available online and save even more. Also, consider signing up for their email newsletter to access the latest promotions easily. Shopping with Giant Eagle is made more accessible and affordable when you take advantage of their exclusive online offers!
Leverage Free Shipping
There's nothing like the frustration of finding the perfect product online with the perfect pricetag, only to be charged with a shipping fee that will rip off your wallet. Well, that's about to change.
With the Giant Eagle ad, you can find the best free shipping offers at the palm of your hand. These deals are easy to avail - click on the product or voucher, read the terms and instructions, then shop to your heart's content.
Clearance
By taking advantage of the store's clearance section, you can really ramp up your savings. The clearance section is typically located in the back of the store or in a distinct section within the store. You can shop here for amazing discounts through the Giant Eagle ad on overstock inventory and seasonal items that are no longer in style.
In order to maximize your savings from clearance items, always try on anything before buying. Sometimes clothes that look nice on the hanger won't fit quite as expected once you've tried them on. Additionally, check for any stains or minor damage that may not have been noticed when putting them out on display.
Even if these items have some imperfections, they are frequently discounted, so it might be worth the purchase at a reduced price, especially when the issue is minor!
Price Match at Giant Eagle
With the help of price-matching, savvy shoppers can get the best deals at Giant Eagle. This helpful tool allows customers to compare prices and save money on the items they need. All you have to do is show proof that something is being sold for a lower price somewhere else, and the store will honor it with a lower attributed cost.
Customers should pay attention to ads in newspapers, websites, and even stores close by for prices of products and compare them with what is being sold in Giant Eagle before making a purchase. Even if an online deal is less than a local dealer, you can still save something. So, customers should keep an eye out for discounts or sales at their favorite stores. With these strategies in mind, shopping through the Giant Eagle weekly circular can be simple and thrifty!
Cashback Program
Now and then, Giant Eagle would offer cashback promos or coupons. Availing these offers mean would you get back a certain portion of your purchase, either as cash or store credit. Fantastic, right? However, you'll have to meet the terms and conditions, so make sure you know of those before using your coupon. You can find the coupons, along with their terms and conditions, on the Giant Eagle coupon database. Just scroll through the collections, find the voucher, click on it, and avail when you can, but make sure to do so before the expiration date.
Shop at Right Time
Want to go on a shopping spree at Giant Eagle? Plan it first! To do so, start by deciding on the "when"? Well there's no better moment to go shopping than when promos are at their peak. This happens a few times a year, such as during Black Friday, back to school, Christmas, and more. So make sure set the date for those days because they're the right time to shop til you drop.
Also, you'll need to set a budget. While you can put down a certain amount and go with it on the day itself, it's best to check out prices, deals, and discounts in advance. You can do that with Giant Eagle ad previews! They let you sneak a peek on what future promos Giant Eagle plans to launch, so planning that shopping spree is a breeze!
Shopping at Giant Eagle
Giant Eagle In-store Shopping
Shopping in-store is a great way to save money and time, especially if you already know where the best deals are. By perusing the Giant Eagle sales flyer, shoppers can benefit from finding what items are on sale and take advantage of them as soon as possible. Plus, shopping in-store also allows customers to see, touch, and test out items they may be interested in.
Thus, you will know exactly what you are getting for your price without surprises. Shopping in stores is convenient and flexible, and it is often the better choice when buying expensive items requiring careful decisions.
Curbside Picku at Giant Eagle
Curbside pickup offers a number of benefits for shoppers who find themselves busy and unable to make the time for shopping. With curbside pickup, shoppers can peruse Giant Eagle sales flyer and place their order ahead of time. It allows them to pick up their order quickly when it is ready.
Moreover, shoppers can have the convenience of avoiding crowds at Giant Eagle and enjoy a contactless checkout experience. By planning ahead with curbside pickup, shoppers are able to save time and energy while still getting all the items they need.
Delivery
These days, whether you did your shopping in-store or online, most shops offer delivery options. Such a service allows you to buy stuff without setting foot at the store or having bulk and large purchases transported to your place without much hassle. Whichever purpose you need it for, you must check first whether your local Giant Eagle does offer delivery. If they do, you can the check the Giant Eagle weekly ad this week to see if they have delivery vouchers, discounts, and deals. Avail any that are applicable so you can save on the fees!
Online Shopping at Giant Eagle
If you love your local Giant Eagle but find it too far, you can check if they have an online shop! After all, most stores have hopped on the trend, so it's highly likely it has its version on the net. Once you find it, you can add to cart and check out to your heart's desires, without setting a foot out of your home. Moreover, you can use vouchers and discounts available on the Giant Eagle circular!
Mobile Digital App
Have you seen a Giant Eagle ad feature the Giant Eagle app and wonder if it's worth it? It is - aside from the online shop being one click away, you are entitled to exclusive deals, discounts, and other promo offers. The perks are many, so be sure to check your app store and install it if it's up and available!
How EveryPayJoy Help you Save?
Everypayjoy is a great website to help you save money on everyday purchases. It provides access to the Giant Eagle sales flyer and exclusive deals so users can find the best prices and discounts available. With Everypayjoy, you will not miss any no savings opportunities.
The website has a simple design that helps users quickly find what they need without sacrificing quality or spending more than necessary. On top of providing deals and coupons for its users, Everypajoy also offers a vast selection of products, from clothing, frozen items, furniture, electronics, and more, in the sales flyer.
Additionally, using Everypayjoy means staying up-to-date with all the latest discounts and offers from your favorite stores. With [store[ weekly ads provided straight to your inbox, you can make sure that you always know when there are new opportunities for saving money on items that you need or want.
Overall, EverypayJoy is an excellent resource for savings on everyday purchases. There are always new ways to save with this website, whether coupons or weekly ads from popular stores. So, why not take advantage? You can quickly maximize your budget with just a few clicks and an eye out for those astonishing deals.
Disclaimer: Giant Eagle is a registered trademark of Giant Eagle and is not affiliated with our company. We are not affiliated with, endorsed by, or connected to Giant Eagle. Our use of any trademark belonging to another company is not done with the intent to confuse consumers but is rather incidental in promoting these companies and their coupons.