Fry's Food Stores Coupons, Deals & Promo Codes
Being forced to go out of your shopping budget is a real kicker, especially when you're saving money. With prices increasing more often than before, these incidents get even more frequent.
Is there a way to stay updated with prices and promos without leaving your house? There is, and it's by using the Fry's Food Stores weekly ad for this week. It's a digital circular that displays all the amazing pricedrops and discounts exclusive from 05/31/2023 to 06/06/2023.
You can treat the Fry's Food Stores ad like the most recent catalog. Flip through pages of product collections using arrows or the "next" button. Once you come across some products you need to buy, zoom in using your scroller to view the prices, product info, and other details. As these prices are set for this week, your budget is more accurate than before!
If you're not doing shopping this week, you may be more interested in the Fry's Food Stores ad previews. These previews show a limited number of promos and discounts for the next few weeks, so you can write your shopping list and set your budget ahead of time!
To further maximize your budget, get a voucher from the Fry's Food Stores coupon database! When applied with the Fry's Food Stores weekly ad discounts, you don't just prevent overspending - you might even get save more money than expected.

Thermal Beverageware
BOGO 1/2 With Card



Glass Drinkware & Barware
SAVE 30% With Card

Fast Set 10' x30" Pool
$71.99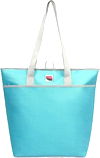 HD Designs Outdoors®
SAVE 40% With Card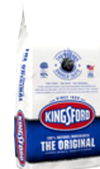 Kids' Resin Stacking Chair
$5.99


Elmer's
SAVE 30% With Card

Fisher-Price
SAVE 40% With Card

Board & Card Games
SAVE 30% With Card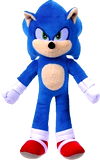 Action Figures & Role Play Toys
SAVE 30% With Card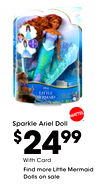 4-Piece Set
SAVE 50% With Card





Coors Light or Coors Banquet
$14.99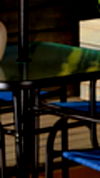 Fry's Food Stores Deals by Brands
Are you a fan of these brands: Simple Truth, Jarritos, Toastmaster? If you are, you'll enjoy coursing through the top Fry's Food Stores deals by brand of this Fry's Food Stores circular. It is a segment featuring big discounts and valuable vouchers, all sorted by brand for your easy perusal. Click on the "view now" button to see them!
There are 12 brands included in this weekly Fry's Food Stores sales ad. If you find some names missing from the list, that might be because they're yet to be included. But don't worrry - brand additions and voucher updates are done regularly, so we will soon cover all your favorite companies.
Fry's Food Stores Weekly Ad & Preview
Are you looking for the best deals and savings on your favorite items? Look no further than Fry's Food Stores ad! Our Fry's Food Stores weekly ad is full of amazing discounts and offers so that you can get the most out of your shopping experience. We make sure to update our feed frequently and keep it up to date with all the latest sales and deals. So what are you waiting for? Head to Fry's Food Stores webpage or click next and browse the extensive list of discounted items.
How to save at Fry's Food Stores?
For those looking to save while they shop, Fry's Food Stores may be the perfect place. It is a trusted shopping destination that has been offering great deals for years. Whether trending products or hard-to-find items, shoppers can save on nearly anything with the advantage of the Fry's Food Stores ad.
We have put together a comprehensive list of tips. Thus, you can make the most of your trips to Fry's Food Stores and keep up with their latest sales, special offers, and exciting deals. Start saving today and read on to learn how!
Coupons at Fry's Food Stores
Did your coupons expire already? Don't fret over spoiled milk when you can top it up! With this Fry's Food Stores coupon database, you have easy access to hundreds of new and exclusive vouchers. They entitle you to huge discounts, free shipping, and other exciting privileges you won't find with any other coupons.
This Fry's Food Stores coupon database is regularly updated, so you're sure to choose only from the most recent and credible. To effectively use each coupon, make sure to click on it and read all the terms and conditions. Take note of important details like discount caps and expiration dates. Once your done perusing it, you can either redeem it immediately or save it for future shopping sprees.
Deals of the Week
Saving money at Fry's Food Stores can be made accessible when you take advantage of the weekly specials and deals. Shopping around for these great offers is a great way to get the best deals on items you need or have been wanting. Before heading to the store, you should always check out the weekly ads online or in-store so you can plan ahead and get exactly what's on sale that week.
When planning your shopping trip, try to maximize your savings by only buying items on sale to save as much as possible. Additionally, look for coupons and discounts in the Fry's Food Stores weekly ad. This could mean even more savings! Consider signing up for a loyalty program to receive additional discounts and rewards points each time you shop at Fry's Food Stores.
By taking advantage of all these different methods, you can maximize your savings at Fry's Food Stores while still getting what you need!
Fry's Food Stores BOGO
We all know that BOGO stands for 'buy one, get one' and refers to discounts where one item is free or half-price when you buy another. BOGO 50% off promotion offers great savings opportunities if you take advantage of them.
Here are some tips for getting the most out of BOGO free:
First, ensure you understand the terms and conditions of the Fry's Food Stores ad. Sometimes there may be limits on which items qualify for the discount and how many discounts can be used in each purchase. Read all details carefully so you can take advantage of all your savings!
Second, compare prices between different stores to see who has the best deal on items eligible for BOGOs. Third, stock up on items with a BOGO offer available. You can stock items that don't go bad quickly or something you know you will use often enough to avoid wasting it (like toilet paper). This way, you can save money even after the offer ends.
Membership Program
There are many perks that come with the Fry's Food Stores membership program - exclusive discounts, limited deals, massive points, and luxurious amenities. Yet a lot of people, maybe even you, haven't registered yet because they think it's frivolous or the registration process is a hassle. Well, those two points are about to be proven wrong.
Firstly, the reward program isn't frivolous because the many perks, points, and promos get you back your money's worth and more. Secondly, registration is not a hassle at all. Just check out the Fry's Food Stores sales ad, find the instructions, follow them and provide needed info. Within five minutes, you're part of the family already!
Online Exclusive Offers
Shopping at Fry's Food Stores can be a great way to find the perfect product for a reasonable price. One fantastic way to save when you shop through the Fry's Food Stores sales flyer is to take advantage of their Online Exclusive Offers. These offers are only available online and come with amazing discounts on some of their most popular items.
The customer must visit the store's website, browse sale items, and add them to their virtual cart. Online Exclusive Offers make it easy for customers to get the best deals without leaving home.
Leverage Free Shipping
Shopping and saving money can go hand in hand when shopping at Fry's Food Stores. Not only does the Fry's Food Stores sales ad offer a wide selection of products, but it also makes saving money with their free shipping option even easier. Simply spend over the threshold, and any delivery charge is on them.
However, there are many occasions where free shipping is only sometimes possible during flash sales or on certain exclusive products. But by keeping an eye out for discounts and deals or by reaching stackable thresholds for larger orders, you will be able to use the store's free shipping offers more often to help save further.
Clearance
Clearance sales are popular for a great reason: HUGE savings. Prices are literally down by 40% to 60%, even higher for rare finds. Now, would you pass up on something like that?
Thus, it's no surprise that people are always excited for these deals. But that also means you get a lot of competition, so how you can get ahead of them? Easy - subscribe to the Fry's Food Stores sales flyer and ads, and you'll know of clearance sales announcements earlier than everyone else. You might even get tidbits of exclusive, juicy info.
Price Matching
Shopping for the best deal can be arduous, often requiring more time and effort than desired. Thankfully, price-matching can easily ensure you get the best value while shopping through the Fry's Food Stores ad.
Offered by many retailers, including Fry's Food Stores, price matching is a great way to guarantee that you don't overpay for your purchase. It usually requires showing proof of a lower price at another store, and Fry's Food Stores will match it. Using price-matching as you shop, you will save substantial amounts just by taking the extra few minutes to ask. With such simple steps towards savings, there is no reason not to take advantage of this terrific money-saving option when shopping at Fry's Food Stores.
Cashback Program
Shopping at Fry's Food Stores can be even sweeter if you remember to cash in on your Cash Back opportunities! By signing up for an account or purchasing certain items, you automatically become eligible to receive Cash Back on most purchases. Simply look for the Cash Back icon to activate this money-saving reward when shopping on the Fry's Food Stores ad.
Moreover, Fry's Food Stores offers super easy ways to add cashback bonuses with automatic bank deposits, PayPal transfers, and even discounts on gift cards. Bonus points can add up quickly, so make sure you always keep an eye out for that Cash Back icon while browsing at Fry's Food Stores.
Shop at Right Time
Ever tried shopping during Black Friday? If you're not familiar with it, Black Friday is the Friday after Thanksgiving. During these days, shops and brands launch their biggest promos, deals, and discounts. Prices are slashed and coupons are bountiful. It's one of the right, if not the best, times to shop!
But it isn't the only great time to spend. You should also take advantage of back-to-school-deals, summer, and other holiday promos. These days are only a few times a year, but the savings and items you get would help you out for the rest.
All these holiday sales seasons, along with other offers, are featured on the Fry's Food Stores ad previews. Make sure to check those out so you'd be the first to know when the prices are dropping and the discounts are soaring.
Shopping at Fry's Food Stores
In-store Shopping
In-store shopping has so many benefits. Not only can you save money with Fry's Food Stores weekly ad this week, but you also get to experience a more convenient shopping process. You get to see and touch all the products before buying, which brings a physical shopping connection that online stores simply can't compete with. Furthermore, you can find the best deals in person compared to online retailers.
Going out into Fry's Food Stores and going through their weekly ad will help save money and give you access to a wider range of products. In-store shopping is the perfect way to find what fits your lifestyle while keeping your wallet happy.
Curbside Picku at Fry's Food Stores
Curbside pickup has become an increasingly popular way for shoppers to get their goods without leaving their homes. This simple service offers convenience, comfort, and safety all in one. Shopping curbside means not having to face the hustle and bustle of the store while searching for what you need.
It is all at your fingertips, just a phone call or click away. Additionally, you do not have to wait in checkout lines to get benefits from Fry's Food Stores ad. Instead, curbside services quickly hand off bags with your purchases. During this era of social distancing, curbside pickups are especially alluring to those who want to minimize contact with others.
Delivery
Delivery is a service that's getting more and more popular these days, but does your local Fry's Food Stores offer it? If you want to know, check out the Fry's Food Stores weekly ad this week. It will provide information and instructions on how to avail the latest services, including delivery or pickup. Aside from that, it also features amazing and recent promos, such as discounts, vouchers, and other deals. You can use those to stretch your shopping budget or make the delivery costs more affordable!
Online Shopping
As nearly everyone is spending more time on the digital landscape, business, including Fry's Food Stores are making the transition with you by opening up their own online stores. Like physical locations, you can browse through collections, find what you need, and purchase all that you've gathered in your shopping cart. Basically, the same experience but much more convenient and effortless. Find out if you your area's Fry's Food Stores has an online shop (and what promos they offer) through the Fry's Food Stores circular!
Mobile Digital App
Have you seen a Fry's Food Stores ad showcasing Fry's Food Stores online store or app? If you did, that's a sign to visit your fave app store, see if the app's up for download, and install it right away! With the app on your phone, everything you need is one tap away, which will save you a lot of time, effort, and stress.
How EveryPayJoy Help you Save?
Have you heard of EveryPayJoy? It's a website packed with the latest, biggest, and most exclusive deals, discounts, and vouchers. A subscription to its Fry's Food Stores weekly ads is a great shopping hack as you are one of the first to get news on the week's biggest promos. Many of such offers are exclusive, so it's a great way to be ahead on your shopping game and to save money every week.
Besides subscribing to the weekly ads, you might also want to bookmark the website itself. In that way, you can easily access -- anytime, anywhere -- the Fry's Food Stores sales flyer, coupon database, and tips that EveryPayJoy posts. Each of these resources help you in making the most out of your shopping budget, and mold you to become a better and wiser shopper.
All the material on EveryPayJoy is dutifully organized. For instance, the vouchers in its coupon database are sorted by brand, so you can find the ones you need at the snap of a finger. They are also regularly updated, so you're sure that everything, from weekly ads to coupons, are the most recent available. Countdowns are also shown, so you know when the offer ends and schedule your shopping accordingly.
Disclaimer: Fry's Food Stores is a registered trademark of Fry's Food Stores and is not affiliated with our company. We are not affiliated with, endorsed by, or connected to Fry's Food Stores. Our use of any trademark belonging to another company is not done with the intent to confuse consumers but is rather incidental in promoting these companies and their coupons.