Fresco Y Mas Coupons, Deals & Promo Codes
Find everything you need using the Fresco Y Mas weekly ad for this week. It contains 34 amazing deals, exclusive for 03/22/2023 to 03/28/2023 only. So don't miss out on such limited gimmicks!
To view these offers, click, scroll, and zoom in on the Fresco Y Mas ad. Clicking on the arrows or "next" button lets you browse through different collections, like grocery products, household appliances, school stuff, and fashion items. Such brilliant organization lets you find your necessities much faster! Meanwhile, scrolling allows you to zoom in, so you get a better view of the item, product details, and incredible markdowns.
You can also save a Fresco Y Mas coupon from the database! These coupons may be for a limited time only, so click on your screen to get a list of coupon details, which includes expiry dates and instructions for redeeming. They're a great shopping hack that lets you get more value for your money.
All these deals and coupons aren't just for this week too! Keep visiting to find more exclusive Fresco Y Mas weekly ads and Fresco Y Mas ad previews. The Fresco Y Mas ad previews gives you a glimpse of future promos, so you'd have a headstart with your shopping spree plans!



Cacique
Save up to/ahorre hasta $. 78 on

18 Pk Corona or Modelo 12 oz cans or 24 Pk Coronita or Modelito 7 oz btls/ cervezas
Save up to/ahorre hasta $9.51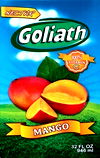 Goliath Nectar
Save up to/ahorre hasta 51¢

Entenmann's
equal or lesser value igual o menor valor Save up to/ahorre hasta $5.29 on 2/en 2

Del Sur
Save up to/ahorre hasta $1.51
Café La Llave
Save up to/ahorre hasta $1.31

Hatuey
Save to/ahorre hasta $4.01

SE Grocers
Save up to/ahorre hasta $1.91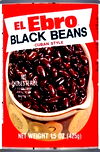 El Ebro
Save up to/ahorre hasta 71¢

Fresh Salmon Fillets
$8.98

Red Premium Potatoes
$0.68




Pork Loin Baby Back Ribs
$2.98


Boneless New York Strip Steak Value Pack
$4.98

Pork Fricassee with two sides / fricasé de cerdo con dos acompañantes
$6.98

100% All Natural Fresh Boneless Skinless Chicken Breast Value Pack
$1.48
Chicken Stir Fry with two sides / pollo salteado con dos acompañantes
$6.98

Fried Pork Chunks with two sides / masitas de cerdo fritas con dos acompañantes
$6.98

Cuban Rice with two sides/ arroz imperial con dos acompañantes
$6.98

Baked Salmon with two sides/ salmón horneado con dos acompañantes
$6.98

Shredded Beef with two sides / ropa vieja con dos acompañantes
$6.98

Chicken Fricassee with two sides/ fricasé de pollo con dos acompañantes
$6.98

Imusa
Save up to/ahorre hasta $7.01

Certified Angus Beef
$4.98

Bone-In Center Cut Pork Chops Value Pack / chuletas de cerdo con hueso corte central paq. económico
$1.98

100% All Natural Fresh Chicken Wings Value Pack/ alitas de pollo fresco paq. económico
$1.98

Papaya D'Anjou Pears
$0.68

D'Anjou pears/ peras
$0.68

Fresco Y Mas Deals by Brands
When it comes to finding unbeatable deals, no one beats the Fresco Y Mas circular. With over 12 different brands available, there's something for everyone and every budget. From top-tier names like Del Sur, Hickory Sweet to lesser-known vendors offering excellent prices, customers can find what they need at great prices.
By taking advantage of the Fresco Y Mas sales flyer, customers can take advantage of top deals from popular brands. That way, shoppers can access all the tremendous offers without breaking the bank.
Moreover, with an ever-changing selection of amazing discounts and deals available regularly, customers can find something new each time they shop with the Fresco Y Mas circular. Whether you are looking for food items or household essentials - chances are you will find what you need at unbeatable prices.
Fresco Y Mas Weekly Ad & Preview
Are you looking to plan your grocery shopping trip for the upcoming week? Look no further – with Fresco Y Mas Weekly Ad. You can get a sneak peek at the deals and discounts coming soon! With this handy guide on Fresco Y Mas ad, you can keep an eye out for new offers and discounts available each week to score some amazing deals at Fresco Y Mas.
How to save at Fresco Y Mas?
Heading out to the mall again? Before doing so, establish a pre-shopping ritual of checking out this Fresco Y Mas weekly circular. Use it to find better deals or discounts you can use so you won't have to spend so much outside. You can also save and redeem applicable coupons. Just five to ten minutes of browsing the ads and collections would save you much money - wouldn't that be great?
Coupons at Fresco Y Mas
If you're an avid online shopper, you know coupons are ESSENTIAL. They bring down shopping price totals, eliminate shipping fees, and reduce individual product prices. But as great as they are, they're pretty elusive. Some platforms offer them on special occasions only or attach them with the stringiest terms and conditions.
Well, you don't have to be eluded anymore. Use this Fresco Y Mas coupon database to find digital vouchers to fit your every need. For instance, does that free shipping coupon not apply to you? Try this shop discount instead! There are so many options, you'll always find one or two to redeem everytime you're on an online shopping spree.
So what are you waiting for? Enjoy them all now!
Fresco Y Mas Weekly Specials
Feeling low? Get a dose of cheap thrills using the Fresco Y Mas weekly ad. It features collections of jaw-dropping discounts and deals, from grocery stuff to fashion pieces. You might even find that the stuff you've been ogling for months is included in the sale. Won't that be a great steal, right?
Exploring the weekly ad is effortless. You just use the arrow buttons to flip through offers and price markdowns. You can even zoom in or out if you like. Plus, it gets updated every week; thus, you're sure you're always up to speed with the biggest offers Fresco Y Mas has.
BOGOs
Shopping at Fresco Y Mas with the help of BOGOs is a great way to save money. BOGOs, which stands for "Buy One Get One" offers, allow customers to purchase two items at a discounted price. For example, if you buy one item at full price, you may be eligible to get a second item for 50% off or even free! This type of offer is usually available on select items, and you can find it in the Fresco Y Mas sales flyer.
When shopping online, look for the "BOGO" icon next to the product description to see if it is eligible for a special offer. If shopping in-store, ask an associate about current BOGO 50% off specials. Additionally, keep an eye out for store coupons that you can use alongside the BOGO deal.
It's important to remember that not all stores will offer BOGOs, and certain restrictions come with these types of offers. Pay attention to expiration dates, quantity limits, and other details. Also note that some stores may limit their BOGOs by brands, so make sure you read up on all of their terms before shopping.
Reward Programs
Did you know Fresco Y Mas has a reward program? If you didn't, now you do and you should be a part of it. Members of the program are entitlted to the most exclusive deals and earn hundreds of points just by shopping. All these points can be used for future shopping trips, for even bigger savings.
So, what are you wating for? Find the registration details in our Fresco Y Mas sales ad!
Online Exclusive Offers
With online shopping, you can do all of these at once: sit back, relax, spend more, and save more! That's made possible by the hundreds of amazing deals and discounts everyday, which only gets better during holidays, like Christmas season and Black Friday. If you want to be updated on the most recent promos, check out the Fresco Y Mas weekly circular. It has all the newest promos in one place, for your convenience.
Free Shipping
Here's a sound online shopping advice you can follow - don't check out anything without making sure you aren't missing any discounts or free shipping deals! After all, you wouldn't want to pass on the chance to save money, right?
To find those free shipping offers, use the Fresco Y Mas ad. You can flip through it anytime, anywhere to find fantastic promos you can use to waive online shipping charges or slash down prices.
Clearance
Do you often find only bad, unlikeable pieces left in the clearance sale? That's because you're too late! To enjoy the clearance racks and find the best deals, you have to be as early as you can. Thus, always be on the lookout for clearance sale announcements on the Fresco Y Mas sales flyer. This online resource is regularly updated, so you're sure to hear of any upcoming sales and deals.
Price Matching
Shopping with Fresco Y Mas weekly ad doesn't always have to mean splurging. Thanks to its price-matching feature, customers can secure better value for their spending. By checking competitor prices of similar items and providing proof, shoppers can be assured that they get the best deals in the market.
This is especially helpful when one needs to purchase high-end or specialized products, like electronics, furniture, or appliances. All one has to do is show Fresco Y Mas a comparable price from another source to get the discount. So next time you are out on a shopping spree at Fresco Y Mas, don't forget to take advantage of the price matching.
Cashback reward program
Saving money at Fresco Y Mas can be easy if you know where to look! Cash Back is a great way to get the most out of every shopping trip. Simply shop online by keeping in mind the Fresco Y Mas sales ad, and use the cash back apps, sites, or affiliated credit cards to earn money on items you already buy. Cash Back rewards will vary depending on which program you are using.
Thus, do your research to find the one that offers the highest percentage of returns. Once you identify the best rewards provider for you, start tracking your purchases and watch your savings rise quickly.
Shop at Right Time
Saving money at Fresco Y Mas will be a piece of cake if you shop at the right time. To maximize savings and get the most bang for your buck, take advantage of two key seasonal opportunities: Black Friday and Back to School season.
Black Friday is an annual event filled with deep discounts on items ranging from apparel to electronics, making it a great opportunity to save big on products you have had your eye on. Many retailers also offer special online deals exclusive to their online stores, so be sure to check those out too.
Back to School season is also another great chance to save big and stock up on essential items like clothes, shoes, and school supplies. Retailers often offer discounts on bulk orders or bundle packages, so it's a good idea to plan ahead and purchase what you need in advance.
By taking advantage of these two seasonal shopping opportunities, savvy shoppers can save big at Fresco Y Mas. By doing your research online and planning ahead of time, you can ensure that you find amazing deals available for the items you need.
Shopping at Fresco Y Mas
Fresco Y Mas In-store Shopping
Make in-store shopping more fun when you use the Fresco Y Mas sales flyer. This promo material features exclusive and valuable offers, from huge discounts to money-saving deals. It doesn't skimp on the details, so you know when, where, how, and what to use those promos on. Moreover, one of the best things about is it's accessible! You can bookmark it so you can look into it anytime, anywhere, even right inside your local Fresco Y Mas. Great way to compare prices, right?
Curbside Picku at Fresco Y Mas
Did you know many stores, including your local Fresco Y Mas, provide curbside pickup? It's a service that allows you to order items in advance, and you can schedule the pickup at your preferred time and location. It's convenient, and much more affordable than door-to-door deliveries. You can even make it cheaper through promos and deals, which you can find on the Fresco Y Mas flyer! The flyer is regularly updated, so check it out for more promos and info on curbside pickup services.
Delivery at Fresco Y Mas
Shopping from the comfort of your own home has many benefits. With the help of Fresco Y Mas sales flyer, shoppers can find the best deals without ever leaving the house. This makes it easier and more convenient to compare prices across multiple stores and take advantage of great deals that wouldn't otherwise be available.
Home delivery also saves time and money. It allows you to purchase items without paying additional fees for gas or parking spots. Ultimately, home delivery shopping is a great way to save time and money while enjoying all of the perks associated with shopping at Fresco Y Mas.
Online Shopping at Fresco Y Mas
If you don't have the energy to get out of your bed and drive to your local Fresco Y Mas, that's alright. With the Internet up and running, there's no need for you to get out of your home to do some shopping. Instead, open the Fresco Y Mas circular, see if they have an online shop, and start adding items to your cart! Browse through the collections like you're going through store aisles! Once you have everything you need, click check out!
Fresco Y Mas App
Have you seen a Fresco Y Mas ad feature the Fresco Y Mas app and wonder if it's worth it? It is - aside from the online shop being one click away, you are entitled to exclusive deals, discounts, and other promo offers. The perks are many, so be sure to check your app store and install it if it's up and available!
How EveryPayJoy Help you Save?
Do you shop every week? If you're spending money so often, you'd want to save as much as you can too. Lucky for you, there's EveryPayJoy! It's a website that compiles weekly ads, coupons, sales flyers, and shopping advice articles to help you maximize your budget and savings. You can access it anytime, anywhere.
Moreover, you can also subscribe to Fresco Y Mas weekly ads or Fresco Y Mas sales flyer through EveryPayJoy. You only need an email to do so, and after you've provided that, you'll regularly receive updates on the latest promos, deals, and discounts. This is a big help for a weekly shopper like you as you know what's cheap and what discounts you can get.
Aside from the weekly ads, you can also browse EveryPayJoy's comprehensive coupon database. Hundreds of ready-to-use, updated vouchers all in one place, organized by brand. With just a click on your screen, you can avail them and enjoy the savings immediately!
Disclaimer: Fresco Y Mas is a registered trademark of Fresco Y Mas and is not affiliated with our company. We are not affiliated with, endorsed by, or connected to Fresco Y Mas. Our use of any trademark belonging to another company is not done with the intent to confuse consumers but is rather incidental in promoting these companies and their coupons.