FoodMaxx Coupons, Deals & Promo Codes
Are you in the mood for some window shopping but don't want to go to the mall? Here's what you can do instead - stay in your bed, take out your phone, then flip through 19 amazing promo deals.
Yes, you can effortlessly access so many fantastic offers if you use the FoodMaxx weekly ad this week. It showcases the best discounts exclusive for 05/31/2023 to 06/13/2023. Product deals are organized by collection, so it's easier to find necessities and earmark favorites.
To course through the FoodMaxx ad, you can use the arrows or "next" button to move across collections. It's like flipping through a voucher book, and you can even save a FoodMaxx coupon you can use to save on near-future purchases.
As you click on or save the coupon, you'll get access to coupon details, like instructions on how to redeem or the period when the voucher is applicable. Make sure to read them carefully and take note of the expiration date - you wouldn't want to waste it, don't you?
Also, you can take your window shopping to the next level by getting a glimpse of next week and maybe even next, next week's deals! You can do so through the FoodMaxx ad previews, which is as easy to use as the FoodMaxx weekly ad.




Estrella Jalisco or Michelob Ultra
$19.99





Jumbo Raw Shrimp 16/20 ct. EZ Peel
$5.99

White Nectarines or Peaches
$1.99

Fresh Boneless, Skinless Chicken Breast
$2.49


Fresh Boneless Pork Loin Roast
$1.99

Fresh Red, White & Blue Boston Crème Pie
$8.99


Patio Umbrellas Solid or Striped Colors
$34.99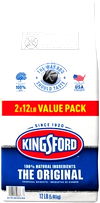 Atlantic Salmon Fillet Portions
$4.99
FoodMaxx Deals by Brands
Hardly anything else beats the quality of branded pieces but let's admit it - most of them have price tags that can rip your wallets. But that's about to change because with this FoodMaxx circular, you don't have to sacrifice quality anymore. It lets you get access to the top FoodMaxx deals by brand, a segment decked with big-discount vouchers and markdown items from 5 brands.
Specifically, it features promo deals from the following brands: Tide, FUD, Sunny Select, La Chona. If your favorite brand, voucher, or product isn't here, don't worry; the FoodMaxx sales flyer often gets updated so you'd have more amazing deals from more brands!
FoodMaxx Weekly Ad & Preview
Are you wondering what is in store for you at your local FoodMaxx this week? Look no further than the FoodMaxx Weekly Ad! With the sneak peek of next week's savings, you can plan and prepare to save big on your best-loved products. Shop smarter with FoodMaxx ad and take advantage of their low prices that won't break the bank. You will find all kinds of savings on food items, home goods, health and beauty necessities, pet supplies, apparel, electronics, toys, and games.
How to save at FoodMaxx?
Have you ever done window shopping online? It's possible through this FoodMaxx weekly circular! All the best and cheapest products, as well as fantastic promo deals, compiled in one place so you don't have to leave your house. Besides this circular, FoodMaxx also has huge coupon databases, weekly specials, sales flyers, and other online materials you can take advantage of and use to explore the length and breadth of its terrific offers.
Coupons at FoodMaxx
Shopping at FoodMaxx can be expensive, but there are plenty of ways to save money with the use of digital coupons. These coupons can provide discounts on anything from apparel to home goods, making shopping for those much-needed items a whole lot easier on the wallet.
To get the most out ofFoodMaxx coupons, it's essential to do your research and find the ones that are best suited for you. Start by signing up for any newsletters or loyalty programs offered by FoodMaxx. This informs you about upcoming sales and provides a wealth of coupons and promo codes to help you save.
Using digital coupons can help reduce your shopping bill cost at FoodMaxx. With just a little bit of research and preparation, you will be able to take advantage of incredible discounts explicitly tailored to your needs. So make sure to give it a try next time you shop. By following these simple steps and taking advantage of all available coupon options, shoppers can save significant amounts of money while shopping at FoodMaxx.
Deals of the Week
Saving money with the help of FoodMaxx weekly circular is easy, convenient, and rewarding. Here are some tips to help you maximize your savings:
Firstly, check out the FoodMaxx weekly ad. In it, you will find all the great deals they have going on for that particular week. Some of these deals may include discounts on certain items, including personal care and household products, frozen goods, dairy, beverages, and more.
Secondly, keep an eye out for timely weekly promotions and sales. This could mean special discounts on bulk items or buy-one-get-one-free offers that can save you a lot of money in the long run.
By using these strategies combined with the regular weekly specials and deals offered by FoodMaxx, you can easily save a substantial amount of money each time you shop there.
BOGOs
Saving money at FoodMaxx with BOGOs (Buy One Get One) offers is a great way to stretch your dollar further. This promotional offer can save you up to 50% off the regular price of an item if you take advantage of the deal. To get started, look for items at FoodMaxx that are marked with a BOGO 50% off label or sticker on the shelf. The deals are usually near the middle of the store. They might be at the end of an aisle or in another area that is easy to see.
When shopping, it is important to read any signs that tell you about the offer. The signs will tell you how many items you need to buy to get another item for free. For instance, if two items have been labeled as "buy one get one free," then you'll need to purchase two of them for the discount.
Additionally, it's always a good idea to double-check any buy-one-get-one promotions at checkout before leaving to ensure you get all applicable discounts and promotions. By using BOGO deals wisely, shoppers can maximize their savings by taking advantage of these wonderful offers available at FoodMaxx sales ad.
Membership Program
Although many find it frivolous and indulgent, being a part of store membership programs, like FoodMaxx reward program is so worth it. The key is in making the full use of the perks - from the exclusive discounts to the points you can earn.
Use the program to your advantage and you won't even feel the small membership fee you paid, just the big savings. Want to experience that? Learn how through our FoodMaxx sales ad.
Online Exclusive Offers
Thanks to their Online Exclusive Offers, shopping through the FoodMaxx weekly ad has never been easier. Using these offers, customers can receive discounts and special deals when shopping online. The easiest way to take advantage of these discounts is to sign up for an account on the store's website and opt-in to their promotional emails. That way, customers can be sure not to miss any updates on new savings opportunities. Just make sure to compare prices before jumping in. Take advantage of these great offers today and start saving money shopping at FoodMaxx.
Leverage Free Shipping
There's nothing like the frustration of finding the perfect product online with the perfect pricetag, only to be charged with a shipping fee that will rip off your wallet. Well, that's about to change.
With the FoodMaxx ad, you can find the best free shipping offers at the palm of your hand. These deals are easy to avail - click on the product or voucher, read the terms and instructions, then shop to your heart's content.
Clearance
If you've been eyeing certain seasonal items and find them too expensive for your budget, wait until they hit the clearance sales section. Prices are much lesser than before and quality is usually more or less the same. Truly a gem these clearance sales are! But you're not the only one who knows of them - other expert shoppers are also eager to find jewels on those racks.
To get ahead of everyone, you can watch out for clearance sales announcements on FoodMaxx sales flyer and ad previews. These promotional materials provide sneak peeks into huge yet limited deals at FoodMaxx, including clearance sales.
Price Matching
Shopping can be stressful, especially when trying to find the best deal in FoodMaxx sales ad for your household. Luckily, you can take advantage of price matching to save easily. Price matching is when you see a lower price for an item somewhere else, and you ask the store to give you that same price.
All it takes is a bit of research and diligence! When searching for items, be sure to look closely at different retailers, both online and brick-and-mortar. Once you find the most affordable option, simply ask FoodMaxx to match it, and viola- savings coasting right into your pocket. Start using price matching today and start saving tomorrow!
Cashback reward program
Want a little something extra after your grand shopping spree? Then hold on to some FoodMaxx cashback coupons! Read their terms and conditions so you know when to use them. Each coupon entitles you to get a little something back after every qualified purchase, so you'll end up getting stuff for much less than they should. This impressive deal is quite rare, but when you have access to the FoodMaxx coupon database, they're easier to find anytime, anywhere.
Shop at Right Time
Saving money at FoodMaxx with the help of Shop at the Right Time is easy when you know when to shop and what deals to look for. One of the most popular times to save money is during Black Friday. It's a great time to purchase large items like appliances and electronics, as many retailers offer huge discounts. However, it is essential to do your research beforehand and ensure you are getting the best deal possible.
Another popular time to save money is during Back-to-School season. Many retailers offer discounts on clothing and school supplies during this time of year, so it is a great opportunity to stock up on essentials while saving some cash.
Finally, Cyber Monday is another great opportunity to save money while shopping online. Many websites will offer free shipping or additional discounts when you use a certain code or spend a certain amount of money. It pays off to do your research in advance and look for limited-time offers that may be available for larger purchases or bundles of items.
These deals often have high savings potential. Thus, be sure to be there whenever the sale starts and enjoy a good shopping experience.
Shopping at FoodMaxx
FoodMaxx In-store Shopping
In-store shopping can be an advantageous experience during busy times of the year, such as holidays and seasonal sales. Many shoppers find that in-store shopping helps them make informed decisions when purchasing items. Additionally, shoppers can benefit from reading the FoodMaxx circular to find the best deals for each item.
Reading store circulars can help you figure out which stores have sales on certain products. You can also find out what products are being offered at a discount from one store to another. Shoppers can stretch their dollar even further by taking advantage of store circulars!
Curbside Picku at FoodMaxx
Shopping using curbside pickup is becoming increasingly popular these days due to its convenience, safety, and affordability. With the click of a button, shoppers can find the item they are looking for in the FoodMaxx ad, add it to their cart, pay online and schedule a pickup time.
This saves shoppers time and effort of going into the FoodMaxx. Stores will often attach a sales flyer with orders that include deals exclusive to online shoppers. This is an excellent way for shoppers to get even more value for their purchases by taking advantage of special promotions.
Delivery at FoodMaxx
These days, whether you did your shopping in-store or online, most shops offer delivery options. Such a service allows you to buy stuff without setting foot at the store or having bulk and large purchases transported to your place without much hassle. Whichever purpose you need it for, you must check first whether your local FoodMaxx does offer delivery. If they do, you can the check the FoodMaxx weekly ad this week to see if they have delivery vouchers, discounts, and deals. Avail any that are applicable so you can save on the fees!
Online Shopping
FoodMaxx ad offers online shopping and is an ideal way to save time, money, and hassle. Customers can browse FoodMaxx stock quickly and easily from the comfort of their own homes. With cheap delivery rates and collection options ranging from in-store pickup to drop-off, FoodMaxx provides customers maximum convenience and flexibility in shopping. Thus, shoppers can truly benefit from making FoodMaxx their go-to place for purchasing goods.
Mobile Digital App
Shopping can be a wonderful experience or an overwhelming chore, particularly if you are looking for the best deals. Finding even better deals is easier as apps allow customers to input coupons easily, making savings even more accessible. Now you do not have to clip them out of the paper carefully. Furthermore, shopping online with store apps makes budgeting easier by keeping track of spending while simultaneously finding quality deals.
How EveryPayJoy Help you Save?
Everypayjoy helps you save money in many different ways. It offers users access to FoodMaxx sales flyers and weekly ads, as well as exclusive deals and coupons. This allows shoppers to find the best deals and save money on everyday purchases. In addition, users can easily search through the extensive range of products available in-store sales flyers and FoodMaxx weekly ads, ensuring they get all the fantastic discounts and special offers.
The platform also offers several advantages over other online discount websites. Firstly, the simple design makes it easy for customers to quickly find what they need without wasting time. Secondly, Everypayjoy ensures that shoppers always get access to the most up-to-date deals and offers from retailers. It gives them an edge when it comes to maximizing their savings. Finally, Everypayjoy is free to use, so customers can start saving money immediately with no upfront costs or commitments.
Overall, Everypayjoy is a stunning way for shoppers to save money on everyday purchases while still getting quality products at an affordable price. Its user-friendly interface and wide range of discounts and coupons make it perfect for anyone looking to make their budget stretch further without sacrificing quality or convenience.
Disclaimer: FoodMaxx is a registered trademark of FoodMaxx and is not affiliated with our company. We are not affiliated with, endorsed by, or connected to FoodMaxx. Our use of any trademark belonging to another company is not done with the intent to confuse consumers but is rather incidental in promoting these companies and their coupons.