Food Lion Coupons, Deals & Promo Codes
Reading the Food Lion weekly ad this week is easy. The ads are divided into categories so you can quickly find what you are looking for with ease. You can also view the coupons available in their database, and be sure to check back often as new deals become available every week.
It is important that you read the Food Lion ad so that you don't miss out on any savings opportunities. Companies post exclusive deals in their weekly ads, which are usually only good for one week or less. Thus, it is a great way to take advantage of limited-time discounts on products and services. Plus, these ads can help you plan your shopping trips by telling you which items are on sale and when they will go back up in price.
The current Food Lion ad contains over 32 different offers ranging from discounts on food items to special savings on household goods and more. This week's ad runs from 05/31/2023 until 06/06/2023, so make sure to act fast if there is something you want before it goes off sale!
Additionally, there may be additional promotions in the website's coupon section where shoppers can find even more great savings opportunities. The Food Lion coupon further helps you to lessen your shopping bill. Overall, viewing the Food Lion weekly ad this week is an easy way to save money on groceries and other items each week when done correctly.


Breakstone's
BUY 3, SAVE $3



Philadelphia Cream Cheese Bars
BUY 3, SAVE $3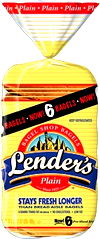 Bays English Muffins Or Lender's Bagels
HOT SALE!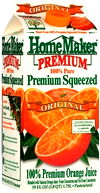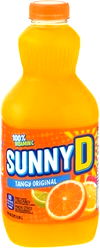 Challenge Or Danish Creamery Butter Quarters
HOT SALE!

STONYFIELD TUB OR YOBABY YOGURT
HOT SALE!

GORDO'S CHEESE DIP
HOT SALE!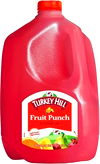 TURKEY HILL ICED TEA OR ADES
HOT SALE!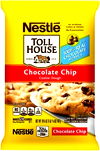 NESTLÉ TOLL HOUSE COOKIES
HOT SALE!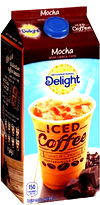 INTERNATIONAL DELIGHT ICED COFFEE
HOT SALE!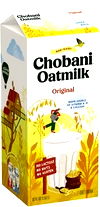 CHOBANI OAT MILK
HOT SALE!



DANIMALS SMOOTHIE OR YOCRUNCH YOGURT
HOT SALE!


REDDI-WIP WHIPPED TOPPING
HOT SALE!

INTERNATIONAL DELIGHT CREAMERS
HOT SALE!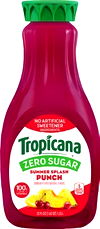 TROPICANA PREMIUM ADES OR PUNCHES
HOT SALE!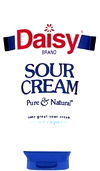 DAISY COTTAGE CHEESE OR SQUEEZE SOUR CREAM
HOT SALE!

80% Lean Fresh Ground Chuck
HOT SALE!


Whole Seedless Watermelons
HOT SALE!

Fresh Corn On The Cob
HOT SALE!


Pepsi
HOT SALE! Single Item Half Price
Food Lion Deals by Brands
Have you been eyeing this certain brand at the mall lately, fervently hoping it'll announce some big sale? Well, you don't have to wait anymore! This Food Lion circular contains all the top Food Lion deals by brand. It's like a digital coupon book where you can flip through the biggest discounts and with everything organized by brand, exploring deals becomes much easier and convenient.
Although the actual offers are for a limited time only, this Food Lion sales flyer isn't - it gets updated regularly, so you need to keep an eye out for new promo deals or brand additions. Currently, it includes 12 brands, such as Heinz, Tillamook, Galbani, Finish. If you're fave brand isn't there yet, don't worry; the list only keeps growing.
Food Lion Weekly Ad & Preview
Budgeting is made easier with Food Lion weekly ad and Food Lion ad previews! With just a few clicks and scrolls, you can dive into the most recent AND future collections of promo sales and quality products. So what are you waiting for? Grab the chance to stay updated and don't miss out on exclusive offers.
How to save at Food Lion?
Have you ever done window shopping online? It's possible through this Food Lion weekly circular! All the best and cheapest products, as well as fantastic promo deals, compiled in one place so you don't have to leave your house. Besides this circular, Food Lion also has huge coupon databases, weekly specials, sales flyers, and other online materials you can take advantage of and use to explore the length and breadth of its terrific offers.
Food Lion Digital Coupons
Want a wallet full of coupons? You can do better with this massive digital database of Food Lion coupons! Not only are they much, much more lightweight than a purse bursting with voucher stubs, they're also more updated and comprehensive. Indeed, this database aims to cover each and every digital voucher you can use Food Lion. Thus, it is regularly updated so you always get an influx of the freshest and most exclusive offers.
You can also click on each coupon to find pertinent details, such as terms, conditions, discount caps, and expiration dates. You can either save them for future purchases or redeem right away.
Food Lion Weekly Specials
Saving money at Food Lion is easy with the help of its weekly specials and deals. Every week, there are many different opportunities to save money on everything from frozen goods to electronics. These weekly deals give customers discounts on select items, free shipping options, bonus points, or rewards. Thus, make sure to take advantage of these fantastic offers. To ensure you get all of these great savings opportunities, it's essential to check in with Food Lion now and then.
You can also sign up for email alerts from Food Lion weekly ad, so you'll always be one step ahead when finding the best new savings opportunities. Additionally, if you follow Food Lion on social media such as Facebook and Twitter, you can often find additional monthly promotions and savings. That said, it is wise to remember that many of these discounts are only available for limited periods. Thus, acting fast is essential if you want to take advantage of a particularly enticing deal.
Finally, if you are a loyal customer who shops regularly at Food Lion, check out their loyalty program. Members receive exclusive offers and discounts throughout the year. So when it comes time for your next shopping spree, take advantage of all that Food Lion has to offer by checking out its weekly specials and deals of the week.
Food Lion BOGO
Don't hesitate to get more of everything because this week is full of buy one get one (BOGO) deals! With these promos, you get the chance of getting the second item for free or at a big discount (from 50% to 90%). Such offers are all featured in the latest Food Lion sales flyer, the ultimate resource material for avid shoppers as its full of deals, discounts, and promos (not just the BOGO ones).
Membership Program
Do you have five extra minutes? Good, because you're about to hear and become part of the greatest shopping reward program: Food Lion membership. As a member, you get access to exclusive deals, discounts, amenities, and perks. Aside from those, you also earn a points everytime you shop! Let these points accumulate and you can spend them later or use them to save on future purchases (like setting aside money for rainy days!).
To become a member, find the guidelines and instructions in our Food Lion sales ad. Provide all needed information and voila! You're now a Food Lion member!
Online Exclusive Offers
Shopping at Food Lion can be a great way to get the things you need while saving money. With the help of Online Exclusive Offers, you can save even more, no matter your budget. With the range of offers available, there is something for everyone. You can get astonishing discounts on clothes, housewares, and home appliance deals. You must visit Food Lion weekly circular or the website and start shopping for great discounts. So what are you waiting for? Visit Food Lion today and take advantage of all these incredible online offers!
Free Shipping
Here's a sound online shopping advice you can follow - don't check out anything without making sure you aren't missing any discounts or free shipping deals! After all, you wouldn't want to pass on the chance to save money, right?
To find those free shipping offers, use the Food Lion ad. You can flip through it anytime, anywhere to find fantastic promos you can use to waive online shipping charges or slash down prices.
Find Clearance Items
Shopping at Food Lion doesn't have to blow your budget. In fact, you can save money with the help of their clearance offers. With a little bit of planning and knowledge, shoppers can stay within their budgets while enjoying fantastic deals on Food Lion sales flyer.
First, make sure you know when clearance items are offered, as this is often when the best discounts are available. Second, ask customer service associates for any additional discounts or special offers that may help bring down the cost of your purchase. Finally, sign up for Food Lion's email list to ensure you stay up-to-date on new clearance offerings. With these tips in mind, shopping at Food Lion can become both enjoyable and affordable!
Price Match at Food Lion
Shopping for the best deal can be arduous, often requiring more time and effort than desired. Thankfully, price-matching can easily ensure you get the best value while shopping through the Food Lion ad.
Offered by many retailers, including Food Lion, price matching is a great way to guarantee that you don't overpay for your purchase. It usually requires showing proof of a lower price at another store, and Food Lion will match it. Using price-matching as you shop, you will save substantial amounts just by taking the extra few minutes to ask. With such simple steps towards savings, there is no reason not to take advantage of this terrific money-saving option when shopping at Food Lion.
Cashback reward program
Shopping at Food Lion just got more accessible and more rewarding! With Cash Back, you can save on all your purchases. All it takes is a few minutes online to join the program, and from then on, every dollar you spend earns you rewards that you can quickly redeem for incredible discounts and savings. The Food Lion ad Cash Back program is designed to help shoppers maximize their money without compromising quality. So why wait? Join today to enjoy effortless savings while shopping at Food Lion!
Shop at Right Time
Shopping for the things you need can easily become expensive. However, with a little bit of planning and foresight, it is possible to save money at Food Lion by shopping at the right time. Black Friday, Back to School, and Mega Sales are great times to plan your shopping trip to Food Lion.
Taking advantage of these special days/events will go a long way in helping you get the items you need without breaking your budget. Thus, if it is time for you to shop around the Food Lion ad, keep an eye out when these special savings events take place so that you can save big.
Shopping at Food Lion
Food Lion In-store Shopping
Before going on an in-store shopping trip, make sure you have everything you need : (1) shopping bag, (2) shopping list, and (3) Food Lion sales flyer.
Wait ... what even is a sales flyer you'd ask and why is it essential? A sales flyer is a promotional resource from Food Lion, which features the latest and biggest deals, discounts, promos, and other irresistible offers. It's a great way to stay updated on item prices, too! Thus, you can use this conveniently online material to plan your shopping trip so you can maximize your savings and budget.
Curbside Pickup
Why take any risks when you can easily benefit from having your items brought right to your car? Shopping during and after the pandemic has become an incredibly convenient and safe experience with curbside pickup.
Customers don't have to worry about making time for a shopping trip and can maximize their savings with money-saving deals from the Food Lion ad. Plus, shoppers don't even have to leave the comfort of their own vehicle to take advantage of Food Lion's great offers. Being able to quickly and conveniently secure items will make any customer's shopping experience more enjoyable.
Delivery
Shopping online using delivery services can be beneficial, especially when one has limited time to visit the Food Lion. With ads and Food Lion sales flyer easily available online, shoppers can quickly and efficiently compare prices. Furthermore, you can enjoy exclusive discounts for new customers that may not be offered in-store.
Delivery services can help busy people. They can spend their time on other things. They don't have to wait in line or carry shopping bags. Delivery can even provide access to items that are not available nearby, opening up the opportunity for a wider selection of products and brands to choose from.
Online Shopping at Food Lion
Shop your heart out without dropping because with online shopping, everything is effortless! You won't have to walk, talk, or carry bags. You just have to wait for delivery to bring your purchases to you! If you want that convenience, check if your local Food Lion has an online shop. If they do, start adding items to your virtual cart, but before you check out, make sure you apply the vouchers and promos you find in the Food Lion circular.
Mobile Digital App
Her are two shopping tips: check your fave app store and see if the Food Lion app is already availble AND subscribe to the Food Lion ad. The app allows you to buy things wherever and whenever, in the most effortless way possible. Meanwhile, an ad subscription makes sure you don't miss out on the biggest and most exclusive deals and promos.
How EveryPayJoy Help you Save?
Everypayjoy is a fantastic website that helps you save money on everyday purchases. It provides access to Food Lion sales flyers, weekly ads, and exclusive deals and coupons. Thus, the platform allows users to pinpoint the best prices, discounts, and special offers.
With EverypayJoy, you will never miss out on significant savings again. Its simple design allows users to quickly find what they need and maximize their budget without sacrificing quality. Affordability aside, the variety of options available at Everypayjoy is guaranteed to have something for everyone.
You can find amazing deals on products from clothing, furniture, electronics, and beyond in the Food Lion sales flyer. So why not save some extra money with every purchase? Putting your hard-earned money back where it belongs, in your pocket.
Everypayjoy also provides exclusive deals and coupons to help you save money on your purchases. With so many value-friendly options at your fingertips, Everypayjoy is an invaluable shopping companion that enables you to save.
Disclaimer: Food Lion is a registered trademark of Food Lion and is not affiliated with our company. We are not affiliated with, endorsed by, or connected to Food Lion. Our use of any trademark belonging to another company is not done with the intent to confuse consumers but is rather incidental in promoting these companies and their coupons.