Food City Coupons, Deals & Promo Codes
Are you in the mood for some window shopping but don't want to go to the mall? Here's what you can do instead - stay in your bed, take out your phone, then flip through 34 amazing promo deals.
Yes, you can effortlessly access so many fantastic offers if you use the Food City weekly ad this week. It showcases the best discounts exclusive for 05/31/2023 to 06/06/2023. Product deals are organized by collection, so it's easier to find necessities and earmark favorites.
To course through the Food City ad, you can use the arrows or "next" button to move across collections. It's like flipping through a voucher book, and you can even save a Food City coupon you can use to save on near-future purchases.
As you click on or save the coupon, you'll get access to coupon details, like instructions on how to redeem or the period when the voucher is applicable. Make sure to read them carefully and take note of the expiration date - you wouldn't want to waste it, don't you?
Also, you can take your window shopping to the next level by getting a glimpse of next week and maybe even next, next week's deals! You can do so through the Food City ad previews, which is as easy to use as the Food City weekly ad.

9 Inch Mylar Balloon
When you buy (1) 9 Inch Mylar Balloon 5$ off
Pinalen or Cloralen Cleaning Wipes
2 for $5.0


Pinalen Dish Liquid Soap, Pinalen Dish Liquid Soap, Max Power Spray Cleaner
$1.99

Boosters or Dryer Sheets
$3.49

Pinol Laundry Detergent
$6.99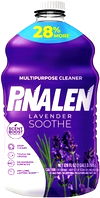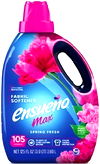 Detergent 100 Oz., Softener 125 Oz., Selected Varieties
GET ONE 80 CT. Scented Sheets FREE



Val Vita Enchilada Sauce, La Sierra Beans or Clemente Jacques Whole Jalapeños
$0.99

Tuny Tuna or Mountain Pass Diced Green Chiles
$0.79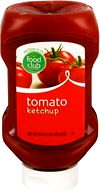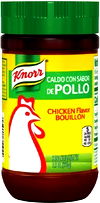 Doritos, Cheetos or Fritos Chips
$2.99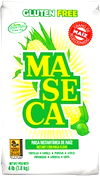 Cookies and Cream Cake
$14.99

Large Menudo or Pozole
$7.49

Red or Green Molcajete Salsa
$3.49

Carne Asada Carnitas Pollo Ranchero Chipotle Chicharron en Salsa Tacos
$1.19

Natural Aguas Frescas
$3.79

Shrimp Ceviche or Shrimp Cocktail
$6.99

Family Meal Deal Combination
$14.99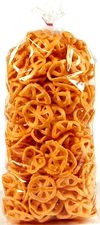 Boneless Beef Chuck Steaks or Roast
$3.77

Fresh Ground Beef
4 Day Sale

Sirloin Cut Pork Chops
$1.27

Boneless Skinless Chicken Breasts or Thighs
$1.97

Food City Deals by Brands
Have you been eyeing this certain brand at the mall lately, fervently hoping it'll announce some big sale? Well, you don't have to wait anymore! This Food City circular contains all the top Food City deals by brand. It's like a digital coupon book where you can flip through the biggest discounts and with everything organized by brand, exploring deals becomes much easier and convenient.
Although the actual offers are for a limited time only, this Food City sales flyer isn't - it gets updated regularly, so you need to keep an eye out for new promo deals or brand additions. Currently, it includes 12 brands, such as FOOD CLUB, Dos Ranchitos. If you're fave brand isn't there yet, don't worry; the list only keeps growing.
Food City Weekly Ad & Preview
Don't miss out on the amazing deals! Check out our current Food City Weekly Ad and get a preview of what's to come in next week's ad. Hit 'Next' to see more lucrative offers. Get ahead of your shopping trip by checking out the early Walmart ad.
How to save at Food City?
Do you find going to the mall or grocery too much of a hassle? With this Food City weekly circular, you won't anymore because it makes shopping a breeze. It has all the most recent (and even future) deals, discounts, and promos you can use to enjoy your budget to the fullest. Also, all are organized to make browsing easier - a realy money AND time saver.
Coupons at Food City
Digital coupons are a great way to save money when shopping online or in-store. Whether you are looking for discounts on groceries, clothing, electronics, or other items, Food City offers digital coupons that can be used to get significant savings on your order.
First, you need to find the right Food City coupon. Find the right coupon for your purchase. Check out Food City's website for digital coupons and look through the list to find one that best matches your purchase. Furthermore, before completing your purchase, activate the coupon code by applying it to the checkout process. Doing so will ensure that the appropriate discount is applied and taken off of your total purchase price.
Always take a moment to double-check if the coupon is still active and valid before finalizing your transaction. It will help you ensure that all of the details surrounding Food City coupons are up-to-date and accurate. Once everything looks good, complete your purchase with assurance knowing that you have taken advantage of all available discounts and promotional offers at Food City.
Saving at Food City with digital coupons is easy and provides customers with huge savings opportunities when making their purchases online or in-store. Keep an eye out for new deals as they become available for even more ways to save.
Deals of the Week
Saving money at Food City with the help of weekly specials and deals of the week is easy and convenient. All you have to do is check out the Food City weekly ad. In it, you will find all the great deals they have going on for that particular week. Some of these deals may include discounts on certain items, including personal care, frozen goods, dairy, beverages, and many more.
You can maximize your savings by taking advantage of weekly promotions and sales. For example, if there is an item you consistently purchase each week, look out for special deals that offer a discount when buying in bulk. Furthermore, the Food City weekly circular also offers you all the available deals and exciting offers.
BOGOs
Shopping at Food City with the help of BOGOs is a great way to save money. BOGOs, which stands for "Buy One Get One" offers, allow customers to purchase two items at a discounted price. For example, if you buy one item at full price, you may be eligible to get a second item for 50% off or even free! This type of offer is usually available on select items, and you can find it in the Food City sales flyer.
When shopping online, look for the "BOGO" icon next to the product description to see if it is eligible for a special offer. If shopping in-store, ask an associate about current BOGO 50% off specials. Additionally, keep an eye out for store coupons that you can use alongside the BOGO deal.
It's important to remember that not all stores will offer BOGOs, and certain restrictions come with these types of offers. Pay attention to expiration dates, quantity limits, and other details. Also note that some stores may limit their BOGOs by brands, so make sure you read up on all of their terms before shopping.
Membership Program
You can earn while you shop if you are part of the Food City reward program. Membership of this program entitles you to one point if you reach a certain amount of purchase at Food City. Thus, the more you spend, the more points you get. You can save up these points for future splurges! Besides points, you also get access to exclusive and massive promos.
If you want to join the reward program, find the instructions in our Food City sales ad. Membership fee is affordable and worth much less than the savings and deals you can get throughout your membership duration.
Exclusive Online
Ever wondered why everyone's transitioning to online shopping? That's because of the huge deals and discounts! With online shops, not only do you save on transport and physical effort, product prices are cheaper, too, especially when you use and stay updated on the Food City weekly circular! This digital resource features the most recent promos you can use to make big savings on big purchases.
Leverage Free Shipping
Shopping at Food City can be a budget-minded shopper's dream. You can save even more if you know how to take advantage of their great free shipping option! Always make sure to check the website for any special deals that offer complimentary shipping. These are usually timed offers and change often. Setting up an account with the store will also give you opportunities to score free delivery when you buy certain items or enter specific codes during checkout.
If you want the guaranteed free shipment option, spend the extra few dollars and purchase a premium membership. Premium memberships and large purchases offen offer free express delivery. Taking advantage of this great perk of the Food City weekly ad just might get you some extra money back in your wallet.
Find Clearance Items
In case you want to save as much as you can on your grocery bill with the help of Food City ad? Look no further than the store's clearance section! Clearance items are often significantly marked down in price, so you can save lots of money.
Additionally, since these items are on clearance, it is a great chance to buy higher-end items for less. The excitement of finding something fantastic and unique at a fraction of the cost can be quite motivating! Take the time to browse through the store's clearance section and experience how much money one can save. You might find some hidden gem you have been searching for!
Price Match at Food City
Price matching is a great way to save big at the Food City sales ad. This useful policy allows shoppers to adjust their purchase amount based on the prices of the same item at competing stores. Meaning you never have to worry about spending too much.
To use the price matching guarantee, simply bring the current price from a competitor and inform the Food City staff. If their product is substantially similar, they will match it, and you can save some money on your purchase. With price matching at Food City, rest assured that you wouldn't have to leave empty-handed due to inflated prices.
Cashback reward program
Shopping can be a lot of fun, especially through the Food City weekly circular, where you can find so many amazing deals. But why should your shopping experience end there? With Cash Back at Food City, you can save even more money on your purchases. All you have to do is sign up for an account with Cash Back and shop as usual. Then get money back into your account when you checkout.
It is really simple. Whether you are buying groceries or supplies, or just browsing the latest trends, with the help of Cash Back, making intelligent decisions regarding your spending is trouble-free.
Shop at Right Time
Saving money at Food City with the help of Shop at the Right Time is easy when you know when to shop and what deals to look for. One of the most popular times to save money is during Black Friday. It's a great time to purchase large items like appliances and electronics, as many retailers offer huge discounts. However, it is essential to do your research beforehand and ensure you are getting the best deal possible.
Another popular time to save money is during Back-to-School season. Many retailers offer discounts on clothing and school supplies during this time of year, so it is a great opportunity to stock up on essentials while saving some cash.
Finally, Cyber Monday is another great opportunity to save money while shopping online. Many websites will offer free shipping or additional discounts when you use a certain code or spend a certain amount of money. It pays off to do your research in advance and look for limited-time offers that may be available for larger purchases or bundles of items.
These deals often have high savings potential. Thus, be sure to be there whenever the sale starts and enjoy a good shopping experience.
Shopping at Food City
Food City In-store Shopping
In-store shopping takes more effort than online shopping. You'd have to get to your local Food City, either by driving or public transport. Then, you'd have to find the items you need among aisles and aisles of product. Thus, you'd want to make the most out of your trip, right?
Here's one way to do so - use the Food City sales flyer. It has all the best in-store shopping deals, so you won't have to waste time comparing prices or looking for promos. You know what you'll get even before you get there, saving time, money, and effort.
Curbside Pickup
Curbside pickup is an excellent option for avid shoppers who want to order things from afar but want to avoid shipping fees. You can just call your local Food City, see if they what you need, place an order, and then schedule the pickup on the time most convenient for you! Moreover, you can use it to place advance orders for items Food City doesn't have at the moment. Once the stock comes in, you get first dibs as you'll be called for pickup. Neat, right? To learn more about this, check out the Food City flyer!
Delivery
The Food City now offers a delivery service, allowing customers to place their order online and have it waiting on the doorstep within a matter of days. Not only is this more convenient, but shoppers can take advantage of the Food City weekly ad this week to save even more money.
Delivery services also save valuable time by eliminating the need for long lines at checkout or trips to multiple stores in one day. It is no wonder that more and more shoppers are turning to delivery as their primary means of purchasing Food City items - the convenience and savings of Kroger delivery simply can't be beaten.
Online Shopping
Food City ad offers online shopping and is an ideal way to save time, money, and hassle. Customers can browse Food City stock quickly and easily from the comfort of their own homes. With cheap delivery rates and collection options ranging from in-store pickup to drop-off, Food City provides customers maximum convenience and flexibility in shopping. Thus, shoppers can truly benefit from making Food City their go-to place for purchasing goods.
Food City App
Get access to an online shop, exclusive deals, and other great perks by installing the Food City app! You can check your app store if the app is ready for downloading in your area. The Food City add may also feature the app, and clicking on it will direct you to a link that allows you to easily install it.
How EveryPayJoy Help you Save?
Everypayjoy is a great platform to help you save money on your shopping trips. Not only does the website provide access to the latest Food City sales flyer and weekly ads, but it also offers coupons and deals that can save you big each time you shop.
Shoppers can easily find incredible discounts on products they are looking for by subscribing to Everypayjoy's website. With just one click, users can instantly access all of the latest Food City weekly ads in one place. This eliminates the need to search through individual stores or websites and helps shoppers save time while looking for the best deals possible.
Additionally, Everypayjoy makes it easy for shoppers to stay up to date with new promotions and sales. The website allows customers to subscribe for notifications about new offers. Thus, you will never miss out on an opportunity to save money at your favorite stores.
The convenience of Everypayjoy is why so many shoppers trust this platform when planning their shopping trips. By taking advantage of the deals and coupons available on this site, customers can enjoy substantial discounts without spending hours searching around online or in-store.
Disclaimer: Food City is a registered trademark of Food City and is not affiliated with our company. We are not affiliated with, endorsed by, or connected to Food City. Our use of any trademark belonging to another company is not done with the intent to confuse consumers but is rather incidental in promoting these companies and their coupons.