Family Dollar Coupons, Deals & Promo Codes
Reading the Family Dollar weekly ad this week is easy, and you can do it in a few simple steps. First, you must scroll through the Ad Preview above to see all the items available at discounted prices this week. Next, you can sort through the categories to find what you are looking for.
You will surprisingly find multiple categories, including self-care, pet supplies, deli, fresh meat, frozen foods, and many more. Lastly, you can check out the coupons associated with each item in the coupon database for additional savings.
Reading this Family Dollar ad is crucial because it offers discounts on items that may not be available when purchasing them at the total price. Additionally, it can help customers save money by providing information on particular products that may have been on sale, but people may have missed when shopping usually. It also provides shoppers with information regarding sales and promotions they wouldn't have known about otherwise.
The store's weekly ad will continue from 06/04/2023 to 06/10/2023, so be sure to check back often to keep up with the latest available discounts and deals. You will get 30 spectacular deals to help you save even more money on your purchases.
The Family Dollar coupon is one of the best ways to get extra savings when shopping at Family Dollar. Coupons usually come with special deals such as free items or buy one get one free deals, which can help you save significantly on your purchase. Be sure to take advantage of these offers if they are available!

Dial
$2.00 OFF TWO (2) Dial® or Tone®

Lysol
Save $0.50 on Any ONE (1) Lysol® Product (excluding trial and travel sizes)




Downy Liquid Fabric Softener 32 or 51 oz., Scent Enhancers 5.5 oz., or Downy or Bounce Sheets 50-105 ct.
Sale! $3.95

Gift Cards for Dad!
starting at $5.0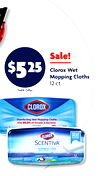 Liquid Fabric Softener 41 oz., Fireworks 5.5 oz., Flings 14 ct., or Sheets 105 ct.
Sale! $3.45

Always Discreet
Save $3.00

Starry
Save $2.00 when you buy any TWO (2) Starry® 12Pks




Family Dollar Deals by Brands
Why pay full when you can get it for less? With this online Family Dollar circular, you can find the biggest discounts on branded items so you can save money even as you spend!
Such a perk is possible when you check out the top Family Dollar deals by brand segment of this Family Dollar sales flyer. This section features large discount collections from 12 brands, such as Tide, Arm & Hammer, Red Bull, Lysol, Homeline, DR PEPPER.
To view those offers, click on the brand name, icon, or "view now" button. You'll be directed to a web page full of exclusive deals, which grows everyday so try to stay updated.
Family Dollar Weekly Ad & Preview
Got only five minutes to scope out the best offers? Not a problem! With Family Dollar weekly ad, you can blitz through the biggest promo collections by clicking on the arrow buttons. Zooming in on each item is quick and easy, too! It takes a few minutes to check out all of this week's deals, you might even have time left to check out Family Dollar ad previews for future deals.
How to save at Family Dollar?
Heading out to the mall again? Before doing so, establish a pre-shopping ritual of checking out this Family Dollar weekly circular. Use it to find better deals or discounts you can use so you won't have to spend so much outside. You can also save and redeem applicable coupons. Just five to ten minutes of browsing the ads and collections would save you much money - wouldn't that be great?
Coupons at Family Dollar
Coupons are an underrated shopping hack. When used correctly, they can save you a lot of money, especially over the long term. But many find them frivolous, elusive, and a hassle to carry around and use. But this Family Dollar coupon database is here to change the game.
This database gathers the most recent and exclusive vouchers in one digital resource so you won't have the hassle of carrying or losing them. To avail the coupons, open the database, scroll through, and find the ones you need. Click on them individually to find terms and conditions, expiration dates, and instructions on how to save or redeem them.
Family Dollar Weekly Specials
Saving money at Family Dollar with the help of weekly specials or "deals of the week" is a great way to save on groceries and household supplies. To get the most out of these offers, plan and do your research.
Start by acquainting yourself with the weekly ad. Check it out every week to see what discounts and price cuts are available. Once you have a good idea of what the Family Dollar weekly ad offers, list items you need currently part of the deal. Make sure to check expiration dates so you don't miss out on any offers.
You should also look for coupons in the weekly deals. Most stores will accept paper coupons as well as digital ones found online. Some stores even allow you to stack digital coupons for more savings. So, if you see any weekly special coupon code, ensure you use it on time.
Finally, don't forget about weekly clearance items! Many stores mark down things that may no longer be part of their regular inventory but can still make perfect sense for you. Thus, take advantage of these discounted prices by weekly checking store websites and flyers.
By planning and taking advantage of weekly specials, deals, coupons, and clearance items at Family Dollar, customers can find great bargains and save a lot on their weekly purchases!
Family Dollar BOGO
BOGO offers, otherwise known as "Buy One Get One" deals, can be an effective way for savvy shoppers to save money. From groceries to clothes to home decor items, BOGO deals allow customers to purchase one thing and receive another item for free. How can you get the most out of your BOGO-free savings? Read on for some tips and tricks on how to take full advantage of these cost-saving offers.
First, be sure you understand the terms of the BOGO offer. A store often states that customers can receive one item free or at a reduced cost when they purchase another item of equal or greater value. So if you are hoping to get two items for the price of one, make sure both items qualify for the promotion.
Second, carefully calculate the cost of the item you are buying. While BOGO 50% off sounds great in theory, it is essential to ensure that both items offer real savings combined. Don't be fooled by an offer that looks good on the surface. If you are paying more for two than what you normally would pay for one, you are not saving money.
So, just remember to read the fine print, calculate the cost of both items combined, and mix and match offers whenever possible. With these tips in mind, you will be able to take full advantage of BOGO savings and get the most out of your budget.
Membership Program
Saving at Family Dollar is easy with their generous reward programs and membership. Customers can begin by signing up for the membership, either online or in-store. Once they have signed up, they will receive an email confirmation and a card they can use while shopping to enjoy exclusive discounts, rewards, and deals. With every purchase, customers will shop and earn points, which they can use towards future purchases in the store.
Members of the rewards program also gain access to exclusive events and promotions unavailable to non-members. For example, members can take advantage of special sales during certain times of the year, getting even deeper discounts on select items. In addition, customers who use their cards to make purchases will frequently receive coupons and promotional codes.
The rewards program also offers customers a variety of additional benefits, such as free shipping on eligible orders, early access to new product releases, extended returns policies, and more. Moreover, members are eligible to join a loyalty program associated with Family Dollar weekly circular.
With all these great incentives and benefits available through their rewards membership program, it is no wonder, so many customers choose Family Dollar for their shopping needs.
Online Exclusive Offers
If the convenience and diversity of products haven't attracted you to online shopping, here's something that would: huge, exclusive deals! With online shopping, not only can you purchase items from the comfort of your home, you might even make massive savings compared to physical shopping. Moreover, you'll save on gas and window shopping temptations, so that's another perk.
If you want to start your first online shopping spree, check out the Family Dollar weekly circular first. It is a digital catalog that showcases all the biggest deals and discounts. Use wisely!
Free Shipping
Do you find yourself checking out those items on your online shopping spree and having to knock some off because you have to accommodate the shipping fees? Well, hold on to your items yet as you won't have to remove them from cart anymore. Free shipping deals and vouchers are abound when you know where to find them, and they can easily turn that online shopping stress into an online shopping fest!
Use the Family Dollar ad to catch the latest free shipping deals and vouchers, along with other discounts and promos. Easy to use and frequently updated, this digital resource is one of the best money hacks - so many sure to bookmark it.
Clearance
Consider stocking up on certain items when they are specially discounted, as long as you have room in your pantry or freezer. Shopping at Family Dollar doesn't have to be expensive. Taking advantage of their clearance offers is an excellent way to save money and still get quality merchandise. Clearance items are constantly changing, so make sure to keep an eye out for new products that come in.
It is also important to inspect the product closely before purchase. Be sure it is not damaged and all pieces are included before bringing it home. Use the clearance offers combined with store coupons or loyalty programs to maximize savings. A little bit of research and extra effort can pay off big time!
Price Matching
Shopping can be stressful, especially when trying to find the best deal in Family Dollar sales ad for your household. Luckily, you can take advantage of price matching to save easily. Price matching is when you see a lower price for an item somewhere else, and you ask the store to give you that same price.
All it takes is a bit of research and diligence! When searching for items, be sure to look closely at different retailers, both online and brick-and-mortar. Once you find the most affordable option, simply ask Family Dollar to match it, and viola- savings coasting right into your pocket. Start using price matching today and start saving tomorrow!
Cashback reward program
What's a cashback? It's as straightforward as it sounds - you get money or cash back to you after you purchase a certain product. It's a one-of-a-kind deal, just like buy one get one, free shipping, and big discount promos. Like the other offers, you just have to meet the terms and conditions to avail! If you want to know more about it (and discover huge promos), then check out the Family Dollar coupon database. It's got all the info you need (and more!).
Shop at Right Time
Shopping at Family Dollar can be a great opportunity to snag some fantastic deals. One of the best ways to save at Family Dollar weekly ad is to pay attention to the mega sales that happen periodically throughout the year. These sales offer fantastic discounts across all departments, allowing shoppers to save big.
To make sure you don't miss these savings opportunities, simply sign up for the store's email list and follow any pages on social media that they have created. Notifications will come directly to your news feed or inbox whenever a new sale launches so that you can take advantage of it right away. Shopping during one of these sales will help you stock up on essentials while keeping money in your pocket.
Shopping at Family Dollar
In-store Shopping
Shopping in-store has its advantages, especially with the Family Dollar weekly ad this week. Whether it is groceries or self-care products, Family Dollar is sure to have what you need at low prices. It is ideal for grabbing items off the shelf and taking them home without waiting for delivery when you buy things that will go bad or need them immediately. Not to mention the shopping atmosphere allows patrons to discover unexpected items they may not find online browsing retailers. With Family Dollar, you can rest assured that you will accomplish your shopping goals in one place.
Curbside Picku at Family Dollar
For those looking for ways to pick up items from Family Dollar without having to enter the premises, the curbside pickup may be a great advantage. Shopping online has some great benefits! You can avoid long lines and save time. You might also find special offers that the store is running, as well as grab some even better deals from the Family Dollar sales flyer. With curbside pickup, Family Dollar customers can take advantage of offers without leaving their car or home.
Delivery
Shopping online can be a hassle when considering delivery times and costs. Fortunately, stores are starting to offer delivery services with bonus benefits, such as easy returns and minimal contact with people. Delivery offers convenience, time-savings, cost savings, and, most importantly, the ability to benefit from the Family Dollar ad.
With this service, shoppers no longer have to worry about crowds or standing in long lines because their purchases will be waiting for them on their doorstep. All these benefits add up to make delivery an excellent option for shopping from home during current times.
Online Shopping
Shopping online is a great way to discover savings and discounts through weekly deals. Family Dollar weekly ad this week offers many different items and services at discounted prices. Plenty of delightful discounts are available for those looking for quality goods and services from Family Dollar.
By shopping online, you can avoid the hassle of trekking out to physical locations while still enjoying access to Family Dollar's broad product selection. You can shop whenever convenient for you without compromising on quality or quantity.
Family Dollar App
Shoppers can benefit greatly from the Family Dollar app, a convenient way to access Family Dollar circular. From anywhere with their mobile devices, shoppers can browse the latest deals and discounts. The app sends shoppers personalized notifications that alert customers when their favorite items go on sale.
Family Dollar app further adds convenience by integrating with popular payment systems within the app. In short, the Family Dollar app offers shoppers a simple way to manage their grocery budget better while enjoying a wonderful selection of goods at discounted prices.
How EveryPayJoy Help you Save?
Everypayjoy is a fantastic platform that can help you save money by providing access to the Family Dollar sales flyer and Family Dollar weekly ads. You don't have to be a frequent shopper to benefit. This makes it a good choice for people who want to save money when they go shopping.
Everypayjoy makes it easy to find deals and coupons that can save you big each time you shop. The convenience of the coupons and Family Dollar weekly deals is why Everypayjoy has become a go-to source for shoppers looking to save money.
By subscribing to the website, you can keep up to date with the latest store sales flyer and weekly ads. You won't have to worry about missing a significant discount. Everything is saved in one place for easy access. Whether you shop online or in-store, Everypayjoy has everything from coupons to deals, that will help you save money. Sign up today and start saving like a pro!
Disclaimer: Family Dollar is a registered trademark of Family Dollar and is not affiliated with our company. We are not affiliated with, endorsed by, or connected to Family Dollar. Our use of any trademark belonging to another company is not done with the intent to confuse consumers but is rather incidental in promoting these companies and their coupons.