Dollar Tree Coupons, Deals & Promo Codes
Reading the Dollar Tree weekly ad this week is unchallenging and fruitful. All of the current sales are categorized and easy to identify, so you can quickly find what you are looking for. For example, you will see the Dollar Tree ad divided into fresh meat, seafood, pantry essentials, beverages, alcohol, pet supplies, and many more categories.
So, keep an eye out so you can save money on groceries and other items offered by Dollar Tree. The Dollar Tree ad has 30 exciting deals that are valid through the end of this week, starting on 03/05/2023 and ending on 03/25/2023. There are currently 30 available in the Dollar Tree weekly ad this week, all offering great savings.
Whether you are shopping for yourself or your family, or even if it is just a special occasion gift, looking through the Dollar Tree weekly ad this week can help you save money. In addition to providing discounts on items found in stores, there may also be coupons available that can help you save even more money. You will find an available Dollar Tree coupon in the database, which is regularly updated with new offers and specials.
Having a look through the Dollar Tree ad could be beneficial for anyone who wants to get their hands on great products and services without breaking their budget. Not only does it provide discounts that can lower your grocery bill significantly, but it also helps customers stay up to date with all the products available at Dollar Tree.
Knowing what products have been discounted allows customers to ensure they are getting the best possible value when shopping at this store. Additionally, customers can find out about upcoming promotions and take advantage of all potential savings opportunities.






Aluminum Foil, Wax Paper, Parchment Paper, Foil Pans & MORE!
$1.25



Spring Fling Dinnerware
$1.25

Drinkware for the Adult or Kids' Tables!
$1.25

Everyday Craft Supplies
$1.25

Easter Craft Supplies
$1.25

Rustic Bunny Coasters!
Individual Materials $1.25

Spring Fling Gift Bags or Boxes
$1.25

Spring Fling Party Supplies
$1.25

Visit Our Blog for More Ideas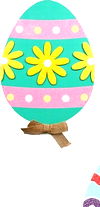 Plush Bunnies, Felt Sheets, Trim, Ribbon & MORE!
$1.25

Artificial Easter Floral or Glass Vases
$1.25

Add a Greeting Card
2 FOR $1.0



Mattel® Toys Barbie® Miniatures or Hot Wheels® Monster Trucks
$1.25

8-pk. Egg-shaped Chalk
$1.25

Plush Squeezeable Characters
$1.25


Collectible Surprises in Every Bag!
$1.25
Story, Activity or Coloring Books
$1.25

Fidget Toys, Flarp or Squishees
$1.25

Egg-citing Stuffers!
$1.25
Dollar Tree Deals by Brands
Is there a branded item you've been saving up for lately but still can quite get the amount? Well, all is not lost and you won't have to wait any longer. You can take advantage of this top Dollar Tree deals by brand from Dollar Tree circular.
All the biggest deals and amazing coupons found in one place, truly a great hack to save money and bring down prices. Everything is organized by brand to make browsing easier. There are 7 brands features in this Dollar Tree sales flyer, including . The list grows by the day, so make sure to stay updated.
Dollar Tree Weekly Ad & Preview
Are you looking for the best deals and savings on your favorite items? Look no further than Dollar Tree ad! Our Dollar Tree weekly ad is full of amazing discounts and offers so that you can get the most out of your shopping experience. We make sure to update our feed frequently and keep it up to date with all the latest sales and deals. So what are you waiting for? Head to Dollar Tree webpage or click next and browse the extensive list of discounted items.
How to save at Dollar Tree?
Are the ever-rising prices beating you and your budget? Turn the tides around with this Dollar Tree weekly circular. You can use it to discover the cheapest offers, biggest discounts, and most exclusive deals. All these will help you to not just stay in budget - maybe even go under it! The circular also guides you to other valuable resources from Dollar Tree, such as coupon databases, sales flyers, weekly specials, and more.
Coupons at Dollar Tree
Shopping at Dollar Tree can be expensive, but there are plenty of ways to save money with the use of digital coupons. These coupons can provide discounts on anything from apparel to home goods, making shopping for those much-needed items a whole lot easier on the wallet.
To get the most out ofDollar Tree coupons, it's essential to do your research and find the ones that are best suited for you. Start by signing up for any newsletters or loyalty programs offered by Dollar Tree. This informs you about upcoming sales and provides a wealth of coupons and promo codes to help you save.
Using digital coupons can help reduce your shopping bill cost at Dollar Tree. With just a little bit of research and preparation, you will be able to take advantage of incredible discounts explicitly tailored to your needs. So make sure to give it a try next time you shop. By following these simple steps and taking advantage of all available coupon options, shoppers can save significant amounts of money while shopping at Dollar Tree.
Deals of the Week
Going on a shopping trip at Dollar Tree this week? Check out the Dollar Tree weekly ad first! It helps you discover the best weekly specials, biggest product discounts, and other exclusive offers you can use to maximize your trip. You can also use it to accurately project expenses and compare prices!
To use the weekly ad, flip through the collections like you do with a physical catalog. There are arrow buttons that let you go back and forth. You can also use the magnifying glass icons or your scroller to zoom in and out. Some product details are too small to see if you don't zoom in.
BOGOs
Shopping at Dollar Tree with the help of BOGOs is a great way to save money. BOGOs, which stands for "Buy One Get One" offers, allow customers to purchase two items at a discounted price. For example, if you buy one item at full price, you may be eligible to get a second item for 50% off or even free! This type of offer is usually available on select items, and you can find it in the Dollar Tree sales flyer.
When shopping online, look for the "BOGO" icon next to the product description to see if it is eligible for a special offer. If shopping in-store, ask an associate about current BOGO 50% off specials. Additionally, keep an eye out for store coupons that you can use alongside the BOGO deal.
It's important to remember that not all stores will offer BOGOs, and certain restrictions come with these types of offers. Pay attention to expiration dates, quantity limits, and other details. Also note that some stores may limit their BOGOs by brands, so make sure you read up on all of their terms before shopping.
Membership Program
With the Dollar Tree's Reward program and membership, you can start saving money on all your purchases. By signing up for this free membership, customers can be eligible for exclusive discounts and Dollar Tree sales flyer unavailable to non-members. Additionally, members can shop and earn points for each purchase which you can apply towards great rewards like gift cards and special offers.
Making the most of the Reward program and membership is easy. Whether you are stocking up on basics or planning a special shopping trip, this membership has something that everyone can benefit from.
Exclusive Online
Can you do shopping within a few minutes? You can when you do it online! You save time as you only have to click and wait for the delivery (some stores even offer same-day delivery!). Aside from saving time, you save money too! There are tons of online deals, discounts, and promos featured on the Dollar Tree weekly circular. Take advantage of them to make the most out of your money!
Free Shipping
Splurge all you want online because there are no shipping fees to stop you. That's right, you can buy online with free shipping fees and that's possible if you regularly check the Dollar Tree ad! You can find there all the most exclusive and biggest free shipping deals and vouchers for you to enjoy. Follow the detailed instructions on redeeming the deal or voucher to enjoy this perk.
Clearance
Clearance sales are popular for a great reason: HUGE savings. Prices are literally down by 40% to 60%, even higher for rare finds. Now, would you pass up on something like that?
Thus, it's no surprise that people are always excited for these deals. But that also means you get a lot of competition, so how you can get ahead of them? Easy - subscribe to the Dollar Tree sales flyer and ads, and you'll know of clearance sales announcements earlier than everyone else. You might even get tidbits of exclusive, juicy info.
Price Match at Dollar Tree
If you love keeping track of product prices at Dollar Tree, then the Dollar Tree weekly ad will be your best friend. It's frequently updated, so you're sure that the featured prices, deals, and discounts are accurate and the most recent. These make your price matching efforts more reliable, which is crucial for maximizing budgets and making the most savings. Also, it's effortless and quick to use, so you can easily find all the info you need.
Cashback Program
Shopping can be a lot of fun, especially through the Dollar Tree weekly circular, where you can find so many amazing deals. But why should your shopping experience end there? With Cash Back at Dollar Tree, you can save even more money on your purchases. All you have to do is sign up for an account with Cash Back and shop as usual. Then get money back into your account when you checkout.
It is really simple. Whether you are buying groceries or supplies, or just browsing the latest trends, with the help of Cash Back, making intelligent decisions regarding your spending is trouble-free.
Shop at Right Time
Saving money at Dollar Tree will be a piece of cake if you shop at the right time. To maximize savings and get the most bang for your buck, take advantage of two key seasonal opportunities: Black Friday and Back to School season.
Black Friday is an annual event filled with deep discounts on items ranging from apparel to electronics, making it a great opportunity to save big on products you have had your eye on. Many retailers also offer special online deals exclusive to their online stores, so be sure to check those out too.
Back to School season is also another great chance to save big and stock up on essential items like clothes, shoes, and school supplies. Retailers often offer discounts on bulk orders or bundle packages, so it's a good idea to plan ahead and purchase what you need in advance.
By taking advantage of these two seasonal shopping opportunities, savvy shoppers can save big at Dollar Tree. By doing your research online and planning ahead of time, you can ensure that you find amazing deals available for the items you need.
Shopping at Dollar Tree
Dollar Tree In-store Shopping
Have you been exceeding your shopping budget more and more often? Making a checklist and being firm on your budget are one of the few ways to avoid overspending, but here's another lesser-known hack: Dollar Tree sales flyer. This flyer has everything you need, from deals to discounts, so you can save money and stick to your budget. It's accessible anytime, anywhere, so make sure you got it ready even before you head out to your local Dollar Tree.
Curbside Pickup
Curbside pickup offers a number of benefits for shoppers who find themselves busy and unable to make the time for shopping. With curbside pickup, shoppers can peruse Dollar Tree sales flyer and place their order ahead of time. It allows them to pick up their order quickly when it is ready.
Moreover, shoppers can have the convenience of avoiding crowds at Dollar Tree and enjoy a contactless checkout experience. By planning ahead with curbside pickup, shoppers are able to save time and energy while still getting all the items they need.
Delivery at Dollar Tree
Physically going to the store to buy items like furniture or appliances is a great decision as you can check the quality and features for yourself. But getting them home? That's when the hassle starts ... but not anymore! You can ask your local Dollar Tree if they offer a delivery service, and if they do, use that to get your purchases to your place without you getting all stressed and worked up. You can also look for delivery deals and promos on the Dollar Tree weekly ad this week so you can save on money.
Online Shopping at Dollar Tree
Online shopping offers shoppers great convenience and flexibility. Customers can select the Dollar Tree ad, make their selections, and have the items shipped right to their homes without ever having to leave their living rooms. Online shopping is more convenient and gives customers access to lower prices because of less overhead costs when selling online.
Shopping from home eliminates the temptation to make unplanned purchases, allowing shoppers to remain on budget. Additionally, shoppers can get a greater insight into their spending habits.
Dollar Tree App
Shopping with store circulars is a great way to benefit from the latest apps. With smartphone capabilities, Dollar Tree circular is accessible. It gives shoppers up-to-date information on product availability, prices, and discounts. It is also quick and easy as there is no more flipping through pages of newspaper sections. Just open the Dollar Tree app and compare different deals instantly. Whether hunting for specific items or browsing for potential buys, the Dollar Tree app makes it easier to get the bang for your buck.
How EveryPayJoy Help you Save?
Everypayjoy is a website that helps you save money on everyday purchases by providing access to Dollar Tree sales flyers, weekly ads, and exclusive deals and coupons. This makes it easy for shoppers to find the best prices, discounts, and special offers. Whether you are looking for items in electronics, furniture, clothing, groceries, or other categories, there are plenty of ways to save money with Everypayjoy.
The savings don't stop with Dollar Tree sales flyers. Everypayjoy also has Dollar Tree weekly ads from hundreds of stores around the country. These ads typically feature significant discounts and deals that help consumers save big on their favorite products. Furthermore, since these ads change frequently, shoppers can stay up-to-date with new deals and promotions every week.
EverypayJoy also gives users access to exclusive coupons & promo codes to use at checkout when shopping online or in-store. You can use coupons for anything from groceries to home goods.
With its variety of options available, users can enjoy discounts on a wide range of products while staying up-to-date with the latest deals and promotions. Furthermore, its simple design makes it user-friendly as well as time-efficient. These features are helping shoppers get back more of their hard-earned money in no time at all!
Disclaimer: Dollar Tree is a registered trademark of Dollar Tree and is not affiliated with our company. We are not affiliated with, endorsed by, or connected to Dollar Tree. Our use of any trademark belonging to another company is not done with the intent to confuse consumers but is rather incidental in promoting these companies and their coupons.