Dollar General Coupons, Deals & Promo Codes
Remember the era where people had these huge scrapbooks of coupons that allows them to save so much on every shopping trip? As crazy as it was to lug all those vouchers around, you have to admit, they really came in handy. We got incredible price markdowns, leaving us able to buy more.
Now, paper coupons and voucher scrapbooks may no longer be a thing but you can still get those amazing discounts by using the Dollar General weekly ad this week. It's like a digital catalog of all the biggest promo deals, categorized into collections for easy use.
The Dollar General ad helps you save much on your shopping trip this week, and you might be able to get more stuff that you thought you could. It's also easy to flip through it - just use the arrow buttons and your scroller to course through collection pages or zoom in on your favorite items.
What's more, you also have access to a Dollar General coupon database! Yes, just like the olden days, you can have hundreds of valuable vouchers. But this time, they're all at the palm of your hand - much more sleek and convenient, less heavy and hassle to use.
If you want to enjoy those coupons, check out the list of coupon details, save what you need, and easily redeem before expiry!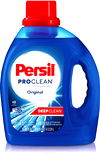 Persil®
Save $2 with DG DIGITAL COUPONS




Chips Ahoy!®
BUY 2? Chips Ahoy! Cookies 9.5-19.5 oz. Assorted flavors GET 1 Sour Patch Kids Original, Tropical or Watermelon 3.6 oz. FREE*?

Rachael Ray®
SALE 2 for $4.5

Goggles or Masks
BOGO 50% OFF* Equal or lesser value

Banana Boat® or Hawaiian Tropic® Spray or Lotion 6 oz. or Larger or Banana Boat® Kids Sport Stick 0.5 oz.
Save an additional $2 with DG DIGITAL COUPON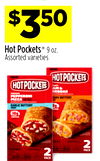 Temptations®
SALE 2 for $4.5

Oreo® 17.6-20 oz., Chips Ahoy! ® 14.25-19.5 oz., Nutter Butter® 10.5-16 oz., Chicken in a Biskit 12 oz. or RITZ® Crackers 17.8-20.5 oz.
SAVE $1 when you spend $5 on ANY brands shown here with DG DIGITAL COUPON

3 ft. Poly Pool
SALE $10.0


Lay's® or Fritos®
SALE 2 for $8.0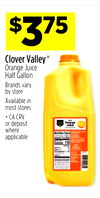 Russet Potatoes
SALE $5.95
Fresh Boneless Skinless Chicken Thighs
SALE $2.95

Green Peppers or Cucumbers
SALE 2 for $1.0

Fresh Ground Chuck
SALE $5.95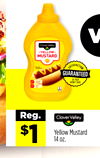 Yellow Mustard
SWITCH TO SAVE $1.20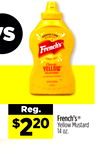 French's®
SWITCH TO SAVE $1.20 VS NATIONAL BRAND

Dr Pepper®, Canada Dry®, Sunkist®, A & W®, 7Up® or RC® Cola
SALE 3 for $13.0

Dollar General Deals by Brands
Shopping at Dollar General with their sales flyer and circular is a great way to find unlimited deals on top brands. With over 12 different brands, shoppers can be sure they are getting a fantastic selection of products. You will find 12 reputable brands in that will make sure that you get what you need at excellent prices.
Shopping with the Dollar General sales flyer is different. When looking for top deals, you must check out all the brands available to find the best value for your budget. No matter what type of product you are looking for, there's something for everyone at Dollar General circular.
With dynamic parameters and regular updates on the latest discounts and deals, customers can take advantage of unbeatable prices on quality items from top brands. Additionally, shoppers have access to detailed product features, so they know what they're buying before making their purchase.
Dollar General Weekly Ad & Preview
Are you striving to keep up with the latest Dollar General's products and bargains? Then check out our Dollar General weekly ad! Our weekly ad provides an easy way to view all of our Dollar General's newest additions and deals. Every week, be sure to drop by and look at what's new - you might not want to miss out on whatever fantastic deals are available. Trust us, and it will be worth your while when you take advantage of Dollar General ad. So don't forget - come back weekly for our weekly ad!
How to save at Dollar General?
Saving money at Dollar General doesn't have to be a tricky endeavor. With the right approach and some savvy shopping strategies, you can easily save a few bucks every time you shop. Whether taking advantage of price cuts or stretching your food budget further with meal planning, there are plenty of ways to get more value for your purchases with Dollar General ads.
First and foremost, familiarize yourself with the Dollar General weekly ad. This is where you will find all the best deals! By following some simple tips on how to save at Dollar General, you will find yourself shopping smarter in no time.
Dollar General Digital Coupons
Did your coupons expire already? Don't fret over spoiled milk when you can top it up! With this Dollar General coupon database, you have easy access to hundreds of new and exclusive vouchers. They entitle you to huge discounts, free shipping, and other exciting privileges you won't find with any other coupons.
This Dollar General coupon database is regularly updated, so you're sure to choose only from the most recent and credible. To effectively use each coupon, make sure to click on it and read all the terms and conditions. Take note of important details like discount caps and expiration dates. Once your done perusing it, you can either redeem it immediately or save it for future shopping sprees.
Dollar General Weekly Specials
Looking for Dollar General weekly specials? Don't look too far as it's right here at the Dollar General weekly ad. It is a digital promo material that displays all the best deals and discounts right at the screen of your gadget. Thus, there's no need to head out to Dollar General itself; you can stay in your bed, just browsing and looking for your favorites.
All products are organized by collection and you can zoom in on each one of them; thus, it's more effortless to look for specific items. All the offers are good for this week only, but once those expires, the site will be updated with the newest ad containing the freshest deals.
BOGOs
BOGO offers, otherwise known as "Buy One Get One" deals, can be an effective way for savvy shoppers to save money. From groceries to clothes to home decor items, BOGO deals allow customers to purchase one thing and receive another item for free. How can you get the most out of your BOGO-free savings? Read on for some tips and tricks on how to take full advantage of these cost-saving offers.
First, be sure you understand the terms of the BOGO offer. A store often states that customers can receive one item free or at a reduced cost when they purchase another item of equal or greater value. So if you are hoping to get two items for the price of one, make sure both items qualify for the promotion.
Second, carefully calculate the cost of the item you are buying. While BOGO 50% off sounds great in theory, it is essential to ensure that both items offer real savings combined. Don't be fooled by an offer that looks good on the surface. If you are paying more for two than what you normally would pay for one, you are not saving money.
So, just remember to read the fine print, calculate the cost of both items combined, and mix and match offers whenever possible. With these tips in mind, you will be able to take full advantage of BOGO savings and get the most out of your budget.
Membership Program
Saving money at Dollar General can be simple and easy with the help of the store's reward program and membership. With this loyalty program, members can take advantage of exclusive discounts and deals, as well as gain access to various rewards and benefits. To start taking advantage of the program, customers simply need to sign up for membership either online or in-store.
Once they are enrolled, they will receive an email confirmation along with their member number that can be used to shop online or in-store. When shopping online, members just need to enter their member number during checkout to start enjoying their savings.
In addition to discounts and other rewards, members shop and earn bonus points on some purchases that they can redeem for even more savings on future purchases. Members also get notifications about special offers and promotions that may not be available to non-members.
Additionally, they get early access to sales and new products before anyone else. Overall, signing up for the Dollar General sales flyer and membership program is an excellent way for shoppers to save money while shopping at Dollar General. It is a great way for shoppers to get more value from every purchase.
Exclusive Online
With online shopping, you can do all of these at once: sit back, relax, spend more, and save more! That's made possible by the hundreds of amazing deals and discounts everyday, which only gets better during holidays, like Christmas season and Black Friday. If you want to be updated on the most recent promos, check out the Dollar General weekly circular. It has all the newest promos in one place, for your convenience.
Free Shipping
Shopping with Dollar General can be a great way to save on your home or office needs. However, you can maximize your savings by taking advantage of free shipping offers. There are two main tactics that can help. First, when you sign up for the Dollar General email newsletter, you will regularly receive updates about their promotions. These promotions include free shipping deals.
Second, many sites offer free shipping if you reach a certain minimum order amount. So, if you are already planning to purchase several items through the Dollar General ad, it is easy to get extras and qualify for the offer. With these strategies in mind, your shopping trips to Dollar General will get bigger and better savings every time.
Clearance
Clearance sales and racks aren't as dismal as they seem to be. There are treasures hidden in these places, and you just have to find them! Make the discovery easier and quicker by using the Dollar General sales flyer. It features the most recent clearance sales, so you're updated on the what, when, where, and how of these amazing opportunities.
Price Matching
Do you find it hard to stick to budget because of fluctuating prices? Avoid this dilemma by finding the most recent prices for your shopping list's items even without stepping a foot outside. Do so through the Dollar General weekly ad, which lists the most accurate prices for hundreds of products at Dollar General.
Besides price matching, you can also use the ad to find the best deals and discounts to further maximize your bduget.
Cashback reward program
Online shopping has revolutionized the way we spend and one of the ways it does so is through cashbacks. These are money you get from spending and they accumulate, so it's like setting aside for future expenses.
To get avail such offers, you can use Dollar General coupons that grant cashbacks. Read the coupon's terms first to understand how much you need to spend to get the cashback, how much money you'd get, and how long can you let it sit.
Shop at Right Time
Saving money at Dollar General with the help of Shop at the Right Time is easy when you know when to shop and what deals to look for. One of the most popular times to save money is during Black Friday. It's a great time to purchase large items like appliances and electronics, as many retailers offer huge discounts. However, it is essential to do your research beforehand and ensure you are getting the best deal possible.
Another popular time to save money is during Back-to-School season. Many retailers offer discounts on clothing and school supplies during this time of year, so it is a great opportunity to stock up on essentials while saving some cash.
Finally, Cyber Monday is another great opportunity to save money while shopping online. Many websites will offer free shipping or additional discounts when you use a certain code or spend a certain amount of money. It pays off to do your research in advance and look for limited-time offers that may be available for larger purchases or bundles of items.
These deals often have high savings potential. Thus, be sure to be there whenever the sale starts and enjoy a good shopping experience.
Shopping at Dollar General
Dollar General In-store Shopping
Shopping in-store can be a great way to save money. Stores often feature extended discounts with their ads, and the Dollar General weekly ad this week is no exception! Taking advantage of these sales can help savvy shoppers keep their budgets under control while still buying the items they need and want.
Shopping in-store allows customers to browse the products they are considering. Furthermore, they can make more informed and balanced choices than could be made by ordering online. Additionally, in-store shopping is ideal for those who hate the time an online order requires for delivery.
Curbside Pickup
Check out the latest Dollar General sales flyer! Not only does it contain the biggest deals and discounts, it also features great and convenient services you may not be familiar with, like curbside pickup! Such an offer allows you to make an order, have it delivered to a specific, nearby location, and pick up the package once it has arrived. Transportation fees are cheaper this way, plus you can pickup the item the soonest it's available and won't get delayed by delivery backlogs and other similar issues.
Delivery
With the advent of delivery services, shopping has been reduced to three simple steps: order, pay, and wait. Yes, if your local Dollar General offers a delivery service, you won't have to go through the hassle of dragging numerous packages or large items from the store to your home. You can call, ask in person, or search online to check if your local Dollar General offers such a perk. It usually comes at an extra cost, but if you find vouchers through the Dollar General weekly ad this week, you can make it much more affordable.
Online Shopping at Dollar General
Online shopping offers shoppers great convenience and flexibility. Customers can select the Dollar General ad, make their selections, and have the items shipped right to their homes without ever having to leave their living rooms. Online shopping is more convenient and gives customers access to lower prices because of less overhead costs when selling online.
Shopping from home eliminates the temptation to make unplanned purchases, allowing shoppers to remain on budget. Additionally, shoppers can get a greater insight into their spending habits.
Mobile Digital App
Have you seen a Dollar General ad feature the Dollar General app and wonder if it's worth it? It is - aside from the online shop being one click away, you are entitled to exclusive deals, discounts, and other promo offers. The perks are many, so be sure to check your app store and install it if it's up and available!
How EveryPayJoy Help you Save?
Is it possible to find the best and most recent deals and promos right in your email's inbox? It is, if you're subscribed to Dollar General weekly ad! Head to the EveryPayJoy website, input your email for the weekly ad subscription, and tada! You can expect the discounts, vouchers, Dollar General sales flyers, and other shopping promos to flood your inbox.
While regular promo emails might seem annoying, you'll come to love them when you realize how much money you save even if you're a frequent shopper. That's because you know when the best discounts are offered, and you can schedule purchases accordingly. Aside from that, you can also access EveryPayJoy's massive coupon database. You can use the vouchers to lower your total even further, so you don't go over the budget. It may even allow you to buy stuff you thought you couldn't afford!
EveryPayJoy also doles out shopping advice and tips, such as how to get free shipping deals. Read the articles they post on the site, and it's all there - wise words to make you a better and wiser shopper.
Disclaimer: Dollar General is a registered trademark of Dollar General and is not affiliated with our company. We are not affiliated with, endorsed by, or connected to Dollar General. Our use of any trademark belonging to another company is not done with the intent to confuse consumers but is rather incidental in promoting these companies and their coupons.