DeCicco & Sons Coupons, Deals & Promo Codes
Reading the DeCicco & Sons weekly ad this week is a great way to save time and money. If you are looking for great deals that are easy to access, with the DeCicco & Sons ad, you can quickly and easily browse through all the in-store sales and specials. From discounts on groceries to savings on household items and personal care, there's something for everyone.
Reading through the DeCicco & Sons ad can also help you find other offers such as coupons, special contests, bonus points, or rewards programs. You can even use a DeCicco & Sons coupon to plan your weekly meal plan to get the most bang for your buck.
Right now, there are over 29 different deals running in the current DeCicco & Sons weekly ad this week! The weekly ad starts on 06/02/2023 and ends on 06/08/2023. Before making any purchases, make sure to check out any available coupons for extra savings.
Overall, reading through the DeCicco & Sons ads each week is a great way to stay informed about what's going on within their stores and find out about amazing deals before anyone else does! It is also important to note that some deals are only available for a limited time, so if you see something you like, take advantage of it sooner than later.
Thus, if you are looking to stretch your budget further while still enjoying a variety of products or services offered by DeCicco & Sons, then taking a quick peek at their latest weekly ad could be beneficial for achieving that goal!



Organic Iceberg Lettuce
$1.49


Romaine or Red or Green Leaf Lettuce
$0.99


Red, Yellow, or Orange Peppers
$3.99




Peaches or Nectarines
$3.99

Fresh Guacamole
$1 OFF PER LB.



Split Chicken Breast
SAVE $1.50 PER LB



Marinated Boneless Chicken Breast
SAVE $2.00 PER LB

DeCicco & Sons NATURALLY Boneless Sirloin Steak
Save up to 2.00$ per lb


Ground Round Family Pack
Save Up To $3 Per lb.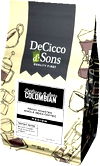 DeCicco & Sons
$2.00 OFF Each

Peeled & Deveined Jumbo Shrimp
SAVE $3.00 PER LB.

Large Sfogliatella
2/ $4.0

Fresh Mozzarella
Save Up To $2 Per lb.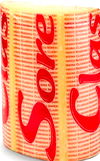 Latteria Soresina
SAVE $2.00 PER LB

Tortellini Pesto or Tri-Color Pasta Salad
$9.99
Boar's Head
SAVE $6.00 PER LB

DeCicco & Sons Deals by Brands
Nothing feels better than being the first to know about you fave brand's biggest deals. With this DeCicco & Sons circular, you can certainly be that as you get access to top DeCicco & Sons deals by brand. Such segment includes 12 brands, including Land O Lakes, Stonyfield. You can click on each brand to find and save great value coupons. These exclusive coupons entitle you to massive discounts and incredible savings.
This DeCicco & Sons's sales flyer gets updated regularly, so make sure you visit it often. In that way, you're the first to take advantage of some limited coupons or discover big brands that just made it to the list.
DeCicco & Sons Weekly Ad & Preview
Are you wondering what is in store for you at your local DeCicco & Sons this week? Look no further than the DeCicco & Sons Weekly Ad! With the sneak peek of next week's savings, you can plan and prepare to save big on your best-loved products. Shop smarter with DeCicco & Sons ad and take advantage of their low prices that won't break the bank. You will find all kinds of savings on food items, home goods, health and beauty necessities, pet supplies, apparel, electronics, toys, and games.
How to save at DeCicco & Sons?
Saving money at DeCicco & Sons doesn't have to be a tricky endeavor. With the right approach and some savvy shopping strategies, you can easily save a few bucks every time you shop. Whether taking advantage of price cuts or stretching your food budget further with meal planning, there are plenty of ways to get more value for your purchases with DeCicco & Sons ads.
First and foremost, familiarize yourself with the DeCicco & Sons weekly ad. This is where you will find all the best deals! By following some simple tips on how to save at DeCicco & Sons, you will find yourself shopping smarter in no time.
DeCicco & Sons Digital Coupons
Digital coupons are a great way to save money when shopping online or in-store. Whether you are looking for discounts on groceries, clothing, electronics, or other items, DeCicco & Sons offers digital coupons that can be used to get significant savings on your order.
First, you need to find the right DeCicco & Sons coupon. Find the right coupon for your purchase. Check out DeCicco & Sons's website for digital coupons and look through the list to find one that best matches your purchase. Furthermore, before completing your purchase, activate the coupon code by applying it to the checkout process. Doing so will ensure that the appropriate discount is applied and taken off of your total purchase price.
Always take a moment to double-check if the coupon is still active and valid before finalizing your transaction. It will help you ensure that all of the details surrounding DeCicco & Sons coupons are up-to-date and accurate. Once everything looks good, complete your purchase with assurance knowing that you have taken advantage of all available discounts and promotional offers at DeCicco & Sons.
Saving at DeCicco & Sons with digital coupons is easy and provides customers with huge savings opportunities when making their purchases online or in-store. Keep an eye out for new deals as they become available for even more ways to save.
DeCicco & Sons Weekly Specials
The Internet is full of amazing treasures and one you shouldn't miss is this DeCicco & Sons weekly ad! While you might think it's a catalog full of temptations, once you take advantage of it, you realized it's a practical resource you can use to compare prices, find discounted items, and discover terrific deals. Thus, one of the best ways to maximize your budget.
Moreover, it doesn't take much time or effort to use. You just have to click on buttons or icons. Products are organized by collection, so if you know what you're looking for, finding it is quicker. But there's also joy in just idly flipping through the collections - you find unexpected and exclusive deals you would've missed out on if you just skipped pages.
DeCicco & Sons BOGO
Saving money at DeCicco & Sons with the help of BOGO's (Buy One, Get One) offers is a great way to get more for your money. To take advantage of these offers, shoppers should understand what deals BOGOs offer and how to get the most out of them.
First, shoppers should check out DeCicco & Sons's current BOGO specials. These are usually advertised in newspapers, on the store's website, or even on social media platforms such as Twitter and Facebook. Once you have identified which items are part of a BOGO offer, read the fine print before purchasing to ensure that you will get both items at the discounted price.
Another great way to save at DeCicco & Sons with BOGOs is through couponing. Shoppers can find coupons online or in newspapers that can be used with BOGO offers for even more savings. Not all stores accept coupons along with their Buy One Get One offer, so it is essential to check the store's policies beforehand.
Finally, keep an eye out for special promotional days on the DeCicco & Sons sales flyer. Many stores have a day throughout the year when customers can purchase one item at full price and get another item from select departments for free! This is often an excellent time to stock up on seasonal goods or everyday staples and try something new without breaking the bank!
By taking advantage of these tips and understanding how Buy One Get One promotion works, shoppers can maximize their savings when shopping at DeCicco & Sons.
Membership Program
Saving at DeCicco & Sons with the help of their reward program and membership is easy and convenient. By signing up for their Rewards Program, customers can shop and earn points on all their purchases. You can further redeem these points for discounts on future purchases. Plus, with a membership, customers will receive exclusive deals, special discounts, early access to new products, and free shipping on certain items. Joining the Rewards Program is simple. You need to create an account online or in-store with your email address and start earning rewards immediately.
If you often shop through the DeCicco & Sons weekly circular, then becoming a member is the perfect way to save even more money. Members get exclusive access to deals that are unavailable to non-members and first notifications on upcoming sales and promotions. Members don't have to worry about shipping fees on certain items.
Overall, saving money at DeCicco & Sons using their rewards program and membership couldn't be easier! You can take advantage of amazing deals and discounts by signing up for either one or both of these programs and earning rewards today.
Exclusive Online
Need to buy something? Don't get out of the house right away! Check online offers first because they're often better and cheaper. That's because stocks are more reliable, you get a lot of options, and with the right promos, they're so much more affordable. Speaking about promos, you will find the best online deals and discounts on the DeCicco & Sons weekly circular, so make sure to check that out.
Free Shipping
Splurge all you want online because there are no shipping fees to stop you. That's right, you can buy online with free shipping fees and that's possible if you regularly check the DeCicco & Sons ad! You can find there all the most exclusive and biggest free shipping deals and vouchers for you to enjoy. Follow the detailed instructions on redeeming the deal or voucher to enjoy this perk.
Clearance
Shopping through the DeCicco & Sons ad can be a delightful experience, especially when you can find great items at an even better price. One way to save money when shopping there is to take advantage of their Clearance section. The items in this section may be slightly distorted or worn, but the discounts are often unbeatable.
Checking the clearance section regularly will allow you to snatch up some stylish garments at a fraction of the cost. This can ensure that your wardrobe is always on point without breaking the bank.
Price Match at DeCicco & Sons
The best way to make a budget is to know the prices even before you're at the store. But is that even possible? It is if you're an avid shopper at DeCicco & Sons because there is the DeCicco & Sons weekly ad you can use to check prices. The ad is updated every week, so you're sure the listed prices are reliable and recent. You can use it for other price matching needs, too, like compare brand prices, evaluate price hikes, and more.
Cashback Program
Learning how to save at DeCicco & Sons with the help of Cash Back can help you save money and create a budget plan to maximize your savings. Cash Back services give customers a percentage of their purchases through the Cash Back app or website. A small percentage goes back to your account each time you buy something.
This cycle makes it easier to stick within budget by knowing exactly how much money is going toward today's purchases. Thus, customers can explore all that DeCicco & Sons weekly circular has to offer without worrying about spending too much on their next purchase.
Shop at Right Time
Shopping at DeCicco & Sons can seem expensive, but with the help of shopping at the right time, it can be a much more affordable experience. When making purchases from DeCicco & Sons weekly ad, timing your trip is key!
For instance, Black Friday shopping is essential for getting some of the best deals that this DeCicco & Sons offers, especially during the holiday season. Back to School, sales are also great. There are always discounts and special offers for various school supplies, making this an ideal time to save money. Mega Sales are also worth looking into. These usually offer extra discounts and lower prices on some of the biggest and most expensive products this store has to offer. Knowing when to shop allows you to save money when visiting DeCicco & Sons.
Shopping at DeCicco & Sons
DeCicco & Sons In-store Shopping
In-store shopping takes more effort than online shopping. You'd have to get to your local DeCicco & Sons, either by driving or public transport. Then, you'd have to find the items you need among aisles and aisles of product. Thus, you'd want to make the most out of your trip, right?
Here's one way to do so - use the DeCicco & Sons sales flyer. It has all the best in-store shopping deals, so you won't have to waste time comparing prices or looking for promos. You know what you'll get even before you get there, saving time, money, and effort.
Curbside Pickup
Check out the latest DeCicco & Sons sales flyer! Not only does it contain the biggest deals and discounts, it also features great and convenient services you may not be familiar with, like curbside pickup! Such an offer allows you to make an order, have it delivered to a specific, nearby location, and pick up the package once it has arrived. Transportation fees are cheaper this way, plus you can pickup the item the soonest it's available and won't get delayed by delivery backlogs and other similar issues.
Delivery at DeCicco & Sons
These days, whether you did your shopping in-store or online, most shops offer delivery options. Such a service allows you to buy stuff without setting foot at the store or having bulk and large purchases transported to your place without much hassle. Whichever purpose you need it for, you must check first whether your local DeCicco & Sons does offer delivery. If they do, you can the check the DeCicco & Sons weekly ad this week to see if they have delivery vouchers, discounts, and deals. Avail any that are applicable so you can save on the fees!
Online Shopping at DeCicco & Sons
Online shopping offers shoppers great convenience and flexibility. Customers can select the DeCicco & Sons ad, make their selections, and have the items shipped right to their homes without ever having to leave their living rooms. Online shopping is more convenient and gives customers access to lower prices because of less overhead costs when selling online.
Shopping from home eliminates the temptation to make unplanned purchases, allowing shoppers to remain on budget. Additionally, shoppers can get a greater insight into their spending habits.
Mobile Digital App
Shoppers can benefit greatly from the DeCicco & Sons app, a convenient way to access DeCicco & Sons circular. From anywhere with their mobile devices, shoppers can browse the latest deals and discounts. The app sends shoppers personalized notifications that alert customers when their favorite items go on sale.
DeCicco & Sons app further adds convenience by integrating with popular payment systems within the app. In short, the DeCicco & Sons app offers shoppers a simple way to manage their grocery budget better while enjoying a wonderful selection of goods at discounted prices.
How EveryPayJoy Help you Save?
Do you shop every week? If you're spending money so often, you'd want to save as much as you can too. Lucky for you, there's EveryPayJoy! It's a website that compiles weekly ads, coupons, sales flyers, and shopping advice articles to help you maximize your budget and savings. You can access it anytime, anywhere.
Moreover, you can also subscribe to DeCicco & Sons weekly ads or DeCicco & Sons sales flyer through EveryPayJoy. You only need an email to do so, and after you've provided that, you'll regularly receive updates on the latest promos, deals, and discounts. This is a big help for a weekly shopper like you as you know what's cheap and what discounts you can get.
Aside from the weekly ads, you can also browse EveryPayJoy's comprehensive coupon database. Hundreds of ready-to-use, updated vouchers all in one place, organized by brand. With just a click on your screen, you can avail them and enjoy the savings immediately!
Disclaimer: DeCicco & Sons is a registered trademark of DeCicco & Sons and is not affiliated with our company. We are not affiliated with, endorsed by, or connected to DeCicco & Sons. Our use of any trademark belonging to another company is not done with the intent to confuse consumers but is rather incidental in promoting these companies and their coupons.