Coastal Farm Coupons, Deals & Promo Codes
The Coastal Farm ad, from 03/29/2023 to 04/04/2023, is full of incredible savings on a wide range of products and items. There are categories for all kinds of groceries and other things. Choose easily among frozen goods, deli, breakfast, cereal, pet supplies, pharmacy, produce, and many more.
You will see 36 astonishing deals that will help you find the items you need at the best prices available. The Coastal Farm weekly ad this week also includes a Coastal Farm coupon for additional savings, so you can save even more money when shopping at Coastal Farm.
Furthermore, the Coastal Farm Weekly Ad This Week has a plethora of great deals that customers won't want to miss out on! For those who prefer not to visit the Store, the Coastal Farm ad can also be found online, making it even easier for shoppers to see what kind of savings are available without leaving home. You can browse through different categories without leaving your house or office and take advantage of discounts whenever they are offered.
This is especially helpful when looking for something specific, as it allows customers access to all kinds of products, no matter where they live or work. Shoppers who want to maximize their savings when shopping at Coastal Farm should definitely keep an eye out for their favorite Coastal Farm coupon.
Coupons often provide additional offers such as a buy one get one free promotion or a percentage off orders over a certain amount. Thus, you can end up saving twice as much as they would have without them!

Get Up To 30% Back In Biomass Tax Credit

Join the Youth Ag Program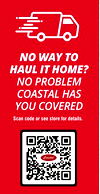 Schedule Coastal Delivery

Troy-Bilt 21-In TB310B Rear-Wheel Drive Walk Behind Mower $509
$509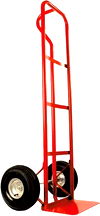 Steel Hand Truck $20 Off
$20 Off

Visit the Good Neighbor Vet Clinic at your Local Coastal

Erickson Tarps 25% Off
25% Off

Black Diamond 60-Gal Air Compressor $799.99
$799.99

2-In x 27-Ft Ratcheting Tie Downs $10 Of
$10 Off

Forney Velocity Auto-Darkening Welding Helmet $20 Off
$20 Off

Hobart Handler 125 MIG Welder $40 Off
$40 Off

Durastart Utility & Deep Cycle Batteries 15% Off
15% Off

ShelterLogic 6-Ft x 6-Ft Shed-In-A-Box $40 Off
$40 Off

Pro-Lift 350-Lb Lawn Mower Lift $30 Off
$30 Off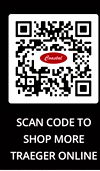 VP Racing Fuel & Chemical Deals
10% Off

Traeger Timberline 850 Pellet Grill $2099.99
$2,099.99

Sleeping Bags 20% Off
20% Off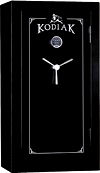 Kodiak 30 Gun Safe $200 Off
$200 Off

Primary Arms Red Dot Optic with Mount $50 Off
$50 Off

Traeger Pro Series 575 Pellet Grill $799.99
$799.99

BBQ Pellet Fuel Buy 2, Get 1 Free
Buy 2 Get 1 Free

Traeger Ironwood 650 Pellet Grill $1299.99
$1,299.99

Bulldog Winch 100 PSI Portable Air Compressor $10 Off
$10 Off

No-Spill 5-Gal Gas Can $20 Off
$20 Off

5-Gal Utility Ag Jugs $10 Off
$10 Off

Pin Wiz Hitch Accessories 25% Off
25% Off

Hi-Run Tubes & Tires 20% Off
20% Off

Fill-Rite 12V 15 GPM Fuel Pump Kit $80 Off
$80 Off

Assorted Bare Root Trees On Sale $16.99
On Sale $16.99

Coastal Premium Potting Soil 2-Cu Ft On Sale $9.99
On Sale $9.99

Neterland Bulbs 30% Off
30% Off

Assorted Rhododendron 1-Gal On Sale $9.99
On Sale $9.99

Buxus Boxwood or Pine Mugo Mop 1-Gal On Sale $8.99
On Sale $8.99
Related Brands to Coastal Farm
Why pay full when you can get it for less? With this online Coastal Farm circular, you can find the biggest discounts on branded items so you can save money even as you spend!
Such a perk is possible when you check out the top Coastal Farm deals by brand segment of this Coastal Farm sales flyer. This section features large discount collections from 6 brands, such as Snack Factory, RoC, Yehuda, Bertolli, Humminbird, Good Graces.
To view those offers, click on the brand name, icon, or "view now" button. You'll be directed to a web page full of exclusive deals, which grows everyday so try to stay updated.
Here are the popular brands we found in our database:
Coastal Farm Weekly Ad & Preview
Want to keep up with the hottest deals for this week? With Coastal Farm weekly ad, the most amazing offers are right at your fingertips - just a click, scroll, and zoom away.
But you know what's better than being updated? Being ahead! With Coastal Farm ad previews, you get a headstart on incredible offers for the next weeks!
How to save at Coastal Farm?
Are you tired of spending a fortune every time you shop at Coastal Farm? If so, it is time to learn some tricks that can help you save. With the right approach, you can ensure that your shopping experience at Coastal Farm doesn't put a significant dent in your budget. You can find multiple ways to save money in the Coastal Farm sales ad. Read on, and discover the innovative strategies to get the most bang for your buck!
Coastal Farm Digital Coupons
Shopping at Coastal Farm can be expensive, but there are plenty of ways to save money with the use of digital coupons. These coupons can provide discounts on anything from apparel to home goods, making shopping for those much-needed items a whole lot easier on the wallet.
To get the most out ofCoastal Farm coupons, it's essential to do your research and find the ones that are best suited for you. Start by signing up for any newsletters or loyalty programs offered by Coastal Farm. This informs you about upcoming sales and provides a wealth of coupons and promo codes to help you save.
Using digital coupons can help reduce your shopping bill cost at Coastal Farm. With just a little bit of research and preparation, you will be able to take advantage of incredible discounts explicitly tailored to your needs. So make sure to give it a try next time you shop. By following these simple steps and taking advantage of all available coupon options, shoppers can save significant amounts of money while shopping at Coastal Farm.
Deals of the Week
Feeling low? Get a dose of cheap thrills using the Coastal Farm weekly ad. It features collections of jaw-dropping discounts and deals, from grocery stuff to fashion pieces. You might even find that the stuff you've been ogling for months is included in the sale. Won't that be a great steal, right?
Exploring the weekly ad is effortless. You just use the arrow buttons to flip through offers and price markdowns. You can even zoom in or out if you like. Plus, it gets updated every week; thus, you're sure you're always up to speed with the biggest offers Coastal Farm has.
Coastal Farm BOGO
Shopping at Coastal Farm with the help of BOGOs is a great way to save money. BOGOs, which stands for "Buy One Get One" offers, allow customers to purchase two items at a discounted price. For example, if you buy one item at full price, you may be eligible to get a second item for 50% off or even free! This type of offer is usually available on select items, and you can find it in the Coastal Farm sales flyer.
When shopping online, look for the "BOGO" icon next to the product description to see if it is eligible for a special offer. If shopping in-store, ask an associate about current BOGO 50% off specials. Additionally, keep an eye out for store coupons that you can use alongside the BOGO deal.
It's important to remember that not all stores will offer BOGOs, and certain restrictions come with these types of offers. Pay attention to expiration dates, quantity limits, and other details. Also note that some stores may limit their BOGOs by brands, so make sure you read up on all of their terms before shopping.
Membership Program
Do you want to shop, earn, and save? While all those three don't seem to go along often, you can have them all if you're part of the Coastal Farm reward program. That's because membership to the program gives you access to exclusive deals AND grants you points when you reach a certain amount everytime you shop. The points you earn can be used for future purchases, so you can save even more!
To learn more about the reward program, check out the Coastal Farm sales ad. You'll also find there the instructions for membership application.
Online Exclusive Offers
Ever wondered why everyone's transitioning to online shopping? That's because of the huge deals and discounts! With online shops, not only do you save on transport and physical effort, product prices are cheaper, too, especially when you use and stay updated on the Coastal Farm weekly circular! This digital resource features the most recent promos you can use to make big savings on big purchases.
Leverage Free Shipping
Here's a sound online shopping advice you can follow - don't check out anything without making sure you aren't missing any discounts or free shipping deals! After all, you wouldn't want to pass on the chance to save money, right?
To find those free shipping offers, use the Coastal Farm ad. You can flip through it anytime, anywhere to find fantastic promos you can use to waive online shipping charges or slash down prices.
Clearance
Consider stocking up on certain items when they are specially discounted, as long as you have room in your pantry or freezer. Shopping at Coastal Farm doesn't have to be expensive. Taking advantage of their clearance offers is an excellent way to save money and still get quality merchandise. Clearance items are constantly changing, so make sure to keep an eye out for new products that come in.
It is also important to inspect the product closely before purchase. Be sure it is not damaged and all pieces are included before bringing it home. Use the clearance offers combined with store coupons or loyalty programs to maximize savings. A little bit of research and extra effort can pay off big time!
Price Matching
Shopping with Coastal Farm weekly ad doesn't always have to mean splurging. Thanks to its price-matching feature, customers can secure better value for their spending. By checking competitor prices of similar items and providing proof, shoppers can be assured that they get the best deals in the market.
This is especially helpful when one needs to purchase high-end or specialized products, like electronics, furniture, or appliances. All one has to do is show Coastal Farm a comparable price from another source to get the discount. So next time you are out on a shopping spree at Coastal Farm, don't forget to take advantage of the price matching.
Cashback Program
Many are familiar with Coastal Farm discount and free shipping deals. But cashback promos? Not so much. But once you've tried availing them, you'll keep coming back for more. That's because these offers entitle you to get back a certain amount of what you've spent!
The money you got back can be used for future purchases at Coastal Farm, or might even be returned to you as cash you can use for other purposes. If you want to try availing cashback deals, you can look for the corresponding vouchers on the Coastal Farm coupon database.
Shop at Right Time
Saving money at Coastal Farm with the help of Shop at the Right Time is easy when you know when to shop and what deals to look for. One of the most popular times to save money is during Black Friday. It's a great time to purchase large items like appliances and electronics, as many retailers offer huge discounts. However, it is essential to do your research beforehand and ensure you are getting the best deal possible.
Another popular time to save money is during Back-to-School season. Many retailers offer discounts on clothing and school supplies during this time of year, so it is a great opportunity to stock up on essentials while saving some cash.
Finally, Cyber Monday is another great opportunity to save money while shopping online. Many websites will offer free shipping or additional discounts when you use a certain code or spend a certain amount of money. It pays off to do your research in advance and look for limited-time offers that may be available for larger purchases or bundles of items.
These deals often have high savings potential. Thus, be sure to be there whenever the sale starts and enjoy a good shopping experience.
Shopping at Coastal Farm
Coastal Farm In-store Shopping
Have you been exceeding your shopping budget more and more often? Making a checklist and being firm on your budget are one of the few ways to avoid overspending, but here's another lesser-known hack: Coastal Farm sales flyer. This flyer has everything you need, from deals to discounts, so you can save money and stick to your budget. It's accessible anytime, anywhere, so make sure you got it ready even before you head out to your local Coastal Farm.
Curbside Picku at Coastal Farm
Did you know many stores, including your local Coastal Farm, provide curbside pickup? It's a service that allows you to order items in advance, and you can schedule the pickup at your preferred time and location. It's convenient, and much more affordable than door-to-door deliveries. You can even make it cheaper through promos and deals, which you can find on the Coastal Farm flyer! The flyer is regularly updated, so check it out for more promos and info on curbside pickup services.
Delivery
Delivery is a service that's getting more and more popular these days, but does your local Coastal Farm offer it? If you want to know, check out the Coastal Farm weekly ad this week. It will provide information and instructions on how to avail the latest services, including delivery or pickup. Aside from that, it also features amazing and recent promos, such as discounts, vouchers, and other deals. You can use those to stretch your shopping budget or make the delivery costs more affordable!
Online Shopping at Coastal Farm
As nearly everyone is spending more time on the digital landscape, business, including Coastal Farm are making the transition with you by opening up their own online stores. Like physical locations, you can browse through collections, find what you need, and purchase all that you've gathered in your shopping cart. Basically, the same experience but much more convenient and effortless. Find out if you your area's Coastal Farm has an online shop (and what promos they offer) through the Coastal Farm circular!
Coastal Farm App
Have the whole Coastal Farm within your reach when you install the Coastal Farm app! Visit your app store to see if it's up for download, and if it is, have it installed immediately! If it's not yet ready, you can also subscribe to the Coastal Farm ad so you're easily updated of the app's release in your area.
How EveryPayJoy Help you Save?
If you haven't subscribed to EveryPayJoy and its Coastal Farm weekly ads, you're missing out on a lot. Subscription allows you to receive the freshest deals and offers, from money-saving vouchers to huge discounts. Most of these are exclusive and limited, so there's a high chance you won't find them on your own or if you did, they might be expired already. To avoid such a waste, bookmark the website and subscribe!
Besides the weekly ads, the EveryPayJoy website also has hundreds of coupons you can use to save money on purchases from various brands. These coupons are easy to use and the database is regularly updated so you always get the latest offers. You can also earmark vouchers if you won't use them yet, but make sure to check expiration date.
Also, the benefits do not end there! EveryPayJoy also features tips and Coastal Farm sales flyers. All these provide valuable information you can use to be a better shopper!
Disclaimer: Coastal Farm is a registered trademark of Coastal Farm and is not affiliated with our company. We are not affiliated with, endorsed by, or connected to Coastal Farm. Our use of any trademark belonging to another company is not done with the intent to confuse consumers but is rather incidental in promoting these companies and their coupons.