Bravo Supermarket Coupons, Deals & Promo Codes
Has your shopping cart been looking more and more sad and bare recently? That'll surely turn around if you use this Bravo Supermarket weekly ad this week. It's a big shopping hack - you get your huge discounts here so you can get more value for your money!
These discounts are for this week only, from 03/17/2023 to 03/23/2023. To find your pick of the deals, use the arrow buttons or press on the "next" button to move through one collection onto another. Products are sorted by collection to make shopping easier (and replicate the feeling of being at the mall or grocery, walking down one organized aisle after another).
The plus and minus buttons on the side are for zooming in and out of Bravo Supermarket ad. Zooming in, you'd see product details, like prices and names, much more clearly. Then, if you zoom out, you can compare the collection items to each other as they sit side-by-side on your screen. Really efficient, right?
While you're at it, you can also save a Bravo Supermarket coupon or two from the database! These coupons entitle you to bigger discounts and savings, so save as much as you can.
This ad gets updated regularly, so if you find nothing that suits you for now, you can always come back next time. Or if want a headstart on the discounts, use the Bravo Supermarket weekly ad previews! These previews feature the craziest deals for the next few weeks, so you're shopping game is ahead of everyone else's.






BUDWEISER, BUD LIGHT 12 PACK
$13.99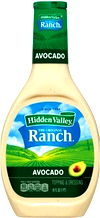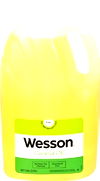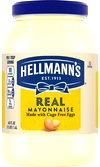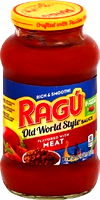 EXTRA LARGE CANTALOUPE
$2.99





EXTRA LARGE PINEAPPLES
2 FOR $5.0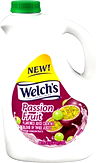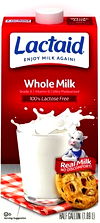 Bravo Supermarket Deals by Brands
Can't find your fave brand among the medley of similar items? Flip through the top Bravo Supermarket deals by brand instead. It's a segment of the Bravo Supermarket circular wherein product discounts are organized by brand for those who have specific tastes or just want to explore offers from big names.
To see such offers, click on the brand icon or "view now" button to open into a page full of exclusive deals. Like the Bravo Supermarket sales flyer, these brand discounts pages are updated regularly, so keep an eye out for new additions. For example, this circular covers only 12 brands, but you can expect another name or two to be added next week.




Bravo Supermarket Weekly Ad & Preview
Are you striving to keep up with the latest Bravo Supermarket's products and bargains? Then check out our Bravo Supermarket weekly ad! Our weekly ad provides an easy way to view all of our Bravo Supermarket's newest additions and deals. Every week, be sure to drop by and look at what's new - you might not want to miss out on whatever fantastic deals are available. Trust us, and it will be worth your while when you take advantage of Bravo Supermarket ad. So don't forget - come back weekly for our weekly ad!
How to save at Bravo Supermarket?
At Bravo Supermarket, shopping is enjoyable because of the hundreds of deals, discounts, coupons, and other exciting promos. A variety of offers are available everyday and, unlike before, you won't have to hunt and scour to find them. All are available in this Bravo Supermarket weekly circular - an easy to use sales tool that's regular updated for your convenience.
Coupons at Bravo Supermarket
Shopping at Bravo Supermarket with Digital Coupons can help you save a lot of money! By taking advantage of the digital Bravo Supermarket coupons available, customers can stock up on all their favorite items while also keeping their budgets in check. Here are some tips to get the most out of your digital coupon shopping experience:
1. Start by searching for digital coupons online. There are websites and apps specifically for finding and using digital coupons. So, take advantage of these tools to make sure you have access to the best deals. Make sure to read the description for each coupon before using it, as some coupons may have restrictions or expiration dates.
2. Sign up for email alerts from Bravo Supermarket. Many stores offer discounts and coupon codes through their email lists. Thus, sign up and stay informed about upcoming sales and promotions. This way, you will always take advantage of a great deal.
3. Combine multiple coupons when possible. If you have numerous digital coupons from different sources (such as emails, store websites, and apps), see if you can combine them into one transaction. This could result in some significant savings. Make sure that the terms and conditions allow it before proceeding with the purchase.
Overall, shopping at Bravo Supermarket is always more fun when saving money is involved and digital coupons provide just that opportunity. So remember to take advantage of all those fabulous discounts offered through digital coupons.
Bravo Supermarket Weekly Specials
Weekly shopping doesn't have to rip off your wallet. With a great budget and tons of deals, it can be an enjoyable, money-saving trip. Care to know how? It's easy - just use the Bravo Supermarket weekly ad.
The weekly ad is a digital catalog of all the best offers exclusive for this week only. They are all sorted by collection, for your easy perusal. If you find the details too small, just zoom in with your scroller.
Once you've exhausted all of this week's sales, it isn't the end of it all. The ad gets updated EVERY WEEK, so make sure you visit it frequently to stay updated.
Bravo Supermarket BOGO
Do you love free stuff? If you do, all the more reason for you to stay updated with the biggest buy one get one or BOGO free deals! You can find them on our Bravo Supermarket sales flyer, which features other BOGO deals, too, like BOGO 50% off, BOGO 20% off, and more. Flipping through those BOGO collections is real easy, so give it a try.
Reward Programs
Do you want to shop, earn, and save? While all those three don't seem to go along often, you can have them all if you're part of the Bravo Supermarket reward program. That's because membership to the program gives you access to exclusive deals AND grants you points when you reach a certain amount everytime you shop. The points you earn can be used for future purchases, so you can save even more!
To learn more about the reward program, check out the Bravo Supermarket sales ad. You'll also find there the instructions for membership application.
Exclusive Online
With online shopping, you can do all of these at once: sit back, relax, spend more, and save more! That's made possible by the hundreds of amazing deals and discounts everyday, which only gets better during holidays, like Christmas season and Black Friday. If you want to be updated on the most recent promos, check out the Bravo Supermarket weekly circular. It has all the newest promos in one place, for your convenience.
Leverage Free Shipping
Saving money at Bravo Supermarket is effortless with the help of free shipping. Apart from all the exclusive offers and discounts in the Bravo Supermarket sales flyer, the one thing that attracts most customers is that they get the package delivered to their homes without paying a single penny.
To get started, customers can sign up for a free membership to gain access to exclusive discounts and promotions. It will help them have their orders shipped for free without any additional cost.
Find Clearance Items
If you've been eyeing certain seasonal items and find them too expensive for your budget, wait until they hit the clearance sales section. Prices are much lesser than before and quality is usually more or less the same. Truly a gem these clearance sales are! But you're not the only one who knows of them - other expert shoppers are also eager to find jewels on those racks.
To get ahead of everyone, you can watch out for clearance sales announcements on Bravo Supermarket sales flyer and ad previews. These promotional materials provide sneak peeks into huge yet limited deals at Bravo Supermarket, including clearance sales.
Price Match at Bravo Supermarket
Shopping with Bravo Supermarket weekly ad doesn't always have to mean splurging. Thanks to its price-matching feature, customers can secure better value for their spending. By checking competitor prices of similar items and providing proof, shoppers can be assured that they get the best deals in the market.
This is especially helpful when one needs to purchase high-end or specialized products, like electronics, furniture, or appliances. All one has to do is show Bravo Supermarket a comparable price from another source to get the discount. So next time you are out on a shopping spree at Bravo Supermarket, don't forget to take advantage of the price matching.
Cashback reward program
Shopping with a Bravo Supermarket ad can be a thrilling experience, but having the ability to save money while you do so makes it even more exciting. With Cash Back, customers can get even more value as they shop. By signing up for an account with Bravo Supermarket, customers can start collecting points and vouchers to make purchases at marked-down prices.
Additionally, customers can accumulate cash-back rewards on certain items which are credited towards their next purchase. It has never been easier to save at Bravo Supermarket with the added bonus of getting cash back.
Shop at Right Time
Shopping for the things you need can easily become expensive. However, with a little bit of planning and foresight, it is possible to save money at Bravo Supermarket by shopping at the right time. Black Friday, Back to School, and Mega Sales are great times to plan your shopping trip to Bravo Supermarket.
Taking advantage of these special days/events will go a long way in helping you get the items you need without breaking your budget. Thus, if it is time for you to shop around the Bravo Supermarket ad, keep an eye out when these special savings events take place so that you can save big.
Shopping at Bravo Supermarket
Bravo Supermarket In-store Shopping
In-store shopping has so many benefits. Not only can you save money with Bravo Supermarket weekly ad this week, but you also get to experience a more convenient shopping process. You get to see and touch all the products before buying, which brings a physical shopping connection that online stores simply can't compete with. Furthermore, you can find the best deals in person compared to online retailers.
Going out into Bravo Supermarket and going through their weekly ad will help save money and give you access to a wider range of products. In-store shopping is the perfect way to find what fits your lifestyle while keeping your wallet happy.
Curbside Picku at Bravo Supermarket
If you live far from your local Bravo Supermarket, it can be frustrating to go there and find out that the product you need isn't on stock. To avoid such failed shopping trips, here's a simple hack: curbside pickup! Through this service, you can place an order in advance (check the Bravo Supermarket flyer to know how), schedule it for pickup at a time and location nearest to you, and get them when they're ready and convenient for you! In this way, you're sure you get what you need without the risk of wasting transport costs and effort!
Delivery
Shopping from the comfort of your own home has many benefits. With the help of Bravo Supermarket sales flyer, shoppers can find the best deals without ever leaving the house. This makes it easier and more convenient to compare prices across multiple stores and take advantage of great deals that wouldn't otherwise be available.
Home delivery also saves time and money. It allows you to purchase items without paying additional fees for gas or parking spots. Ultimately, home delivery shopping is a great way to save time and money while enjoying all of the perks associated with shopping at Bravo Supermarket.
Online Shopping
Shopping online is a great way to discover savings and discounts through weekly deals. Bravo Supermarket weekly ad this week offers many different items and services at discounted prices. Plenty of delightful discounts are available for those looking for quality goods and services from Bravo Supermarket.
By shopping online, you can avoid the hassle of trekking out to physical locations while still enjoying access to Bravo Supermarket's broad product selection. You can shop whenever convenient for you without compromising on quality or quantity.
Mobile Digital App
What if your local Bravo Supermarket is one tap away? That's totally possible if you have the Bravo Supermarket app installed in your fave gadget! To find this app, check out the Bravo Supermarket ad - it usually features the app ready for download. Once it's installed, you can add to cart and check out items right away!
How EveryPayJoy Help you Save?
If you want to find the latest promo updates from Bravo Supermarket, you should subscribe to the Bravo Supermarket weekly ads! It features many discounted products, huge deals, and other irresistible offers. Subscription is easy as you only have to open the EveryPayJoy website, provide your email to the subscription box, and all the fresh news comes through automatically and regularly.
Also, while you're at the EveryPayJoy site, make sure to bookmark it. It's a fantastic shopping resource that is full of coupons, articles, and Bravo Supermarket sales flyers. All are organized diligently, so you can easily find coupons from certain brands or access offers from a certain store. Plus, you won't have to worry about outdated deals - all the offers and promos are updated regularly, plus you can easily see the expiration dates for both the weekly ads and the coupons.
Moreover, you don't really need a specific agenda to use the EveryPayJoy site. You don't even have to pay! You can flip through collections and materials idly and if you find something you like, availing the offer is really easy.
Disclaimer: Bravo Supermarket is a registered trademark of Bravo Supermarket and is not affiliated with our company. We are not affiliated with, endorsed by, or connected to Bravo Supermarket. Our use of any trademark belonging to another company is not done with the intent to confuse consumers but is rather incidental in promoting these companies and their coupons.