Best Buy Coupons, Deals & Promo Codes
Reading this weekly ad is incredibly easy and straightforward. All you have to do is scroll through the latest Best Buy ad preview and enjoy the privilege. In addition, you can easily find what you are looking for in terms of products on sale as the Best Buy sales are divided into categories, making it easy to determine if a product is currently on sale.
It is the best part that all categories, including pet, health care, baby items, dairy, beverages, and snacks, are on the list. With the help of Best Buy weekly ad this week, you can save big by picking up the splendid deals available.
The Best Buy ad starts from 05/29/2023, so make sure you take advantage of it before 06/05/2023. You will get 36 astonishing deals so make sure that you won't want to miss out on them. Nevertheless, it is worth looking at it and seeing what discounts and promotions they have going on.
The Best Buy ad also includes a Best Buy coupon that you can use to get an even better deal on your groceries or other items you may need from the store. Such coupons offer great savings and value to shoppers who use them. In addition, they allow customers to get great products at reduced prices, so make sure to check out their coupon section before shopping at the store. So make sure to take advantage of these deals when they appear!

Samsung - T350 Series 27" IPS LED FHD, AMD FreeSync, VESA, HDMI - Dark Blue Gray
$129.99

Samsung - T7 2TB External USB 3.2 Gen 2 Portable SSD with Hardware Encryption - Titan Gray
$114.99

WD - Easystore 5TB External USB 3.0 Portable Hard Drive - Black
$104.99

MacBook Pro 13.3" Laptop - Apple M2 chip - 8GB Memory - 512GB SSD (Latest Model) - Space Gray
$1349.0

ASUS - ROG Zephyrus 15.6" WQHD 165Hz Gaming Laptop-AMD Ryzen 9-16GB DDR5 Memory-NVIDIA GeForce RTX 3060-512GB PCIe 4.0 SSD - Eclipse Gray
$1099.99

SanDisk - Extreme Portable 2TB External USB-C NVMe SSD - Black
$130.99

Seagate - 1TB Storage Expansion Card for Xbox Series X|S Internal NVMe SSD - Black
$149.99

Lenovo - Yoga 7i 2-in-1 14" 2.2K Laptop - Intel Evo Platform - Intel Core i7-1355U with 16GB Memory - 512GB SSD - Storm Grey
$849.99

HP - OfficeJet Pro 8025e Wireless All-In-One Inkjet Printer with 6 months of Instant Ink Included with HP+ - White
$169.99

Samsung - 970 EVO Plus 500GB Internal SSD PCIe Gen 3 x4 NVMe
$29.99

ecobee - Premium Smart Programmable Touch-Screen Thermostat with Siri, Alexa, Apple HomeKit and Google Assistant - Black
$219.99

Dell - S2421NX 23.8" IPS LED FHD - AMD FreeSync - VESA - Monitor (HDMI) - Black
$104.99

Dell - S2721NX 27" IPS LED FHD - AMD FreeSync - VESA - Monitor (HDMI) - Black
$124.99

Batman: Hush [4K Ultra HD Blu-ray] [2019]
$9.99

MacBook Pro 13.3" Laptop - Apple M2 chip - 8GB Memory - 256GB SSD (Latest Model) - Space Gray
$1149.0

Coraline [SteelBook] [4K Ultra HD Blu-ray/Blu-ray] [2009]
$22.99

Bella Pro Series - 6-qt. Digital Air Fryer - Black
$69.99

Batman: Year One [Includes Digital Copy] [4K Ultra HD Blu-ray/Blu-ray] [2011]
$9.99

The Expendables: 3-Film Collection [Includes Digital Copy] [4K Ultra HD Blu-ray/Blu-ray]
$22.99

Reservoir Dogs [Includes Digital Copy] [4K Ultra HD Blu-ray/Blu-ray] [1992]
$15.99

Escape Plan 3-Film Collection [Blu-ray]
$7.99

Yellowstone: Season Five, Part 1 [Blu-ray]
$24.99

Venom: Let There Be Carnage [Includes Digital Copy] [4K Ultra HD Blu-ray/Blu-ray] [2021]
$21.99

The Martian [Extended Edition] [4K Ultra HD Blu-ray/Blu-ray] [2015]
$13.99

Top Gun: Maverick [Includes Digital Copy] [4K Ultra HD Blu-ray] [2022]
$26.99

Band of Brothers [Blu-ray] [6 Discs]
$19.99

1917 [Includes Digital Copy] [4K Ultra HD Blu-ray/Blu-ray] [2019]
$13.99

SanDisk - Ultra 64GB USB 3.0 Flash Drive - Red
$10.49

Canon - PIXMA TR4720 Wireless All-In-One Inkjet Printer - Black
$69.99

Planet of the Apes Trilogy [Includes Digital Copy] [4K Ultra HD Blu-ray/Blu-ray]
$17.99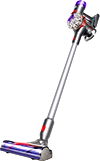 Dyson - V7 Advanced Origin Cordless Vacuum - Silver
$249.99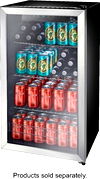 Insignia™ - 115-Can Beverage Cooler - Stainless steel
$239.99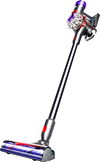 Dyson - V8 Cordless Vacuum - Silver/Nickel
$349.99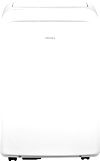 Insignia™ - 250 Sq. Ft. Portable Air Conditioner - White
$279.99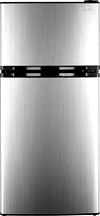 Insignia™ - 4.3 Cu. Ft. Mini Fridge with Top Freezer - Stainless steel
$209.99
Related Brands to Best Buy
Are you tired of checking out individual brand websites, just to search for discounts and deals? Good news - you don't have to anymore because all of them are in this Best Buy circular already!
This Best Buy sales flyer features top Best Buy deals by brand so you can look for all the big name promos in one place. It's more convenient, plus you're sure the offers are authentic and updated.
As of the moment, there are 6 brands included in the weekly ad. However, updates are made regularly, so check this site often to see either brand or voucher additions.
Here are the popular brands we found in our database:


Best Buy Weekly Ad & Preview
Save time and money as you flip through Best Buy weekly ad, where you can find all the most affordable deals, only for this week! So what are you waiting for? Click, scroll, and zoom in on each promo.
Also, you can get a headstart on next week's shopping with Best Buy ad previews! The earlier you sneak a peek, the more you can budget and save!
How to save at Best Buy?
Have you ever done window shopping online? It's possible through this Best Buy weekly circular! All the best and cheapest products, as well as fantastic promo deals, compiled in one place so you don't have to leave your house. Besides this circular, Best Buy also has huge coupon databases, weekly specials, sales flyers, and other online materials you can take advantage of and use to explore the length and breadth of its terrific offers.
Best Buy Digital Coupons
Do you often find yourself CONSTANTLY losing those tiny coupon stubs the store gives you? Don't worry about that anymore. When you have access to the largest digital coupon database, you won't have to scramble through your wallet or purse for those stubs. Instead, with a smartphone and the touch of your finger, you will found hundreds of Best Buy coupons you can redeem anytime, anywhere.
These coupons provide an array of privileges, from huge product discounts to free shipping, so use them wisely. To find more details on each coupon, including its terms and conditions, simply click on it. You can also save the coupons if you don't plan on redeeming them yet but remember, they will expire so take note of those dates.
Best Buy Weekly Specials
Looking for Best Buy weekly specials? Don't look too far as it's right here at the Best Buy weekly ad. It is a digital promo material that displays all the best deals and discounts right at the screen of your gadget. Thus, there's no need to head out to Best Buy itself; you can stay in your bed, just browsing and looking for your favorites.
All products are organized by collection and you can zoom in on each one of them; thus, it's more effortless to look for specific items. All the offers are good for this week only, but once those expires, the site will be updated with the newest ad containing the freshest deals.
BOGOs
Shopping at Best Buy with the help of BOGOs is a great way to save money. BOGOs, which stands for "Buy One Get One" offers, allow customers to purchase two items at a discounted price. For example, if you buy one item at full price, you may be eligible to get a second item for 50% off or even free! This type of offer is usually available on select items, and you can find it in the Best Buy sales flyer.
When shopping online, look for the "BOGO" icon next to the product description to see if it is eligible for a special offer. If shopping in-store, ask an associate about current BOGO 50% off specials. Additionally, keep an eye out for store coupons that you can use alongside the BOGO deal.
It's important to remember that not all stores will offer BOGOs, and certain restrictions come with these types of offers. Pay attention to expiration dates, quantity limits, and other details. Also note that some stores may limit their BOGOs by brands, so make sure you read up on all of their terms before shopping.
Membership Program
With the Best Buy's Reward program and membership, you can start saving money on all your purchases. By signing up for this free membership, customers can be eligible for exclusive discounts and Best Buy sales flyer unavailable to non-members. Additionally, members can shop and earn points for each purchase which you can apply towards great rewards like gift cards and special offers.
Making the most of the Reward program and membership is easy. Whether you are stocking up on basics or planning a special shopping trip, this membership has something that everyone can benefit from.
Online Exclusive Offers
Ever wondered why everyone's transitioning to online shopping? That's because of the huge deals and discounts! With online shops, not only do you save on transport and physical effort, product prices are cheaper, too, especially when you use and stay updated on the Best Buy weekly circular! This digital resource features the most recent promos you can use to make big savings on big purchases.
Leverage Free Shipping
Splurge all you want online because there are no shipping fees to stop you. That's right, you can buy online with free shipping fees and that's possible if you regularly check the Best Buy ad! You can find there all the most exclusive and biggest free shipping deals and vouchers for you to enjoy. Follow the detailed instructions on redeeming the deal or voucher to enjoy this perk.
Clearance
Consider stocking up on certain items when they are specially discounted, as long as you have room in your pantry or freezer. Shopping at Best Buy doesn't have to be expensive. Taking advantage of their clearance offers is an excellent way to save money and still get quality merchandise. Clearance items are constantly changing, so make sure to keep an eye out for new products that come in.
It is also important to inspect the product closely before purchase. Be sure it is not damaged and all pieces are included before bringing it home. Use the clearance offers combined with store coupons or loyalty programs to maximize savings. A little bit of research and extra effort can pay off big time!
Price Matching
Heading out to Best Buy? Don't go there without checking the Best Buy weekly ad first! This ad has all the most recent product prices, deals, and discounts. You can use such info to match prices and plan your purchases better so you can avoid going over budget and maybe even make some savings! Browsing the ad takes only a few minutes but leads to so much savings, it's worth the time.
Cashback Program
Shopping at Best Buy just got even more rewarding. With the help of cashback, customers can now earn money while they shop! To get started, the customer must simply link their store account with a cashback website and shop. It is that easy.
This will add up to savings or loyalty points you can use to access exclusive Best Buy deals. As an additional benefit, cashback offers assure shoppers of additional value for every purchase made. With just a few clicks, customers can enjoy substantial savings on all their purchases with the Best Buy ad. A win-win for everyone!
Shop at Right Time
Do you have to buy a lot of holiday gifts for many family and friends? You can avoid spending so much if you buy them during Black Friday! It's the right time to shop during the holidays because there are tons of cheap thrills, valuable vouchers, and huge discounts. You can make the most of your money and get everything you need within budget!
To know what Black Friday holds out for you, you can use the Best Buy ad previews. Even before the actual day, it already features big promos, so you can plan what to buy or what coupons to save and avail.
Shopping at Best Buy
Best Buy In-store Shopping
Despite all the perks of digital stores, in-store shopping never gets old. You get to walk across fully-stocked aisles, feel the product, and see everything for yourself. If you're buying electronics or certain items, you can have them tested to ensure quality. Certain stalls also offer free samples or trials, especially if they're new. All these and more ensure that physical shops are here to stay.
To make the most out of your in-store shopping experience, use the Best Buy sales flyer. You can find here some of the latest prices and deals, which are extremely helpful in maximizing your budget.
Curbside Pickup
What if you can buy all your groceries just sitting down then get up once it's packed and ready? That doesn't just sound like a dream - it can actually happen when you avail of the curbside pickup order service at your local Best Buy! Through this service, you can choose everything you need online, place an order, and schedule the pickup at a time and location nearest to you. It's extra convenient, plus much more affordable than delivery, especially if you took advantage of applicable deals and promos featured in the Best Buy flyer!
Delivery
Physically going to the store to buy items like furniture or appliances is a great decision as you can check the quality and features for yourself. But getting them home? That's when the hassle starts ... but not anymore! You can ask your local Best Buy if they offer a delivery service, and if they do, use that to get your purchases to your place without you getting all stressed and worked up. You can also look for delivery deals and promos on the Best Buy weekly ad this week so you can save on money.
Online Shopping
Best Buy flyer provides an easy and beneficial way to get your shopping done, with the added benefit of online shopping. Shopping from Best Buy is now easier than ever because you can browse items from the comfort of your living room. It gives you advantage of all the deals Best Buy offers.
When shopping online, you can compare Best Buy's prices to other stores and read user reviews on products. Furthermore, Best Buy customers can feel safe knowing that their transactions are secure and protected.
Best Buy App
Have you seen a Best Buy ad showcasing Best Buy online store or app? If you did, that's a sign to visit your fave app store, see if the app's up for download, and install it right away! With the app on your phone, everything you need is one tap away, which will save you a lot of time, effort, and stress.
How EveryPayJoy Help you Save?
Everypayjoy is a great platform for those who want to save money when they go shopping. The website has everything from coupons to Best Buy weekly ads, making it a one-stop shop for savings. You don't have to be a frequent shopper to see the value of using Everypayjoy, as it provides both immediate and long-term savings opportunities.
Everypayjoy helps you save money through its array of deals and coupon promotions. With access to the Best Buy sales flyer and Best Buy weekly ads, shoppers can easily find discounts on their favorite items. Plus, these savings are offered at all times, no matter what time of year or season it is. This makes Everypayjoy an excellent choice for anyone looking to save money on their shopping trips.
Another way that Everypayjoy helps you save is by providing access to exclusive offers that may not be available elsewhere. These special promotions can provide big savings on items like groceries and clothing and other items such as electronics and home goods.
In addition, subscribing to the Everypayjoy website provides shoppers regular notifications about upcoming store sales flyers and weekly ads. That's why subscribing to Everypayjoy is such a great idea if you're looking for ways to save money while shopping at your favorite stores.
Disclaimer: Best Buy is a registered trademark of Best Buy and is not affiliated with our company. We are not affiliated with, endorsed by, or connected to Best Buy. Our use of any trademark belonging to another company is not done with the intent to confuse consumers but is rather incidental in promoting these companies and their coupons.