Bartell Drugs Coupons, Deals & Promo Codes
Are you in the mood for some window shopping but don't want to go to the mall? Here's what you can do instead - stay in your bed, take out your phone, then flip through 34 amazing promo deals.
Yes, you can effortlessly access so many fantastic offers if you use the Bartell Drugs weekly ad this week. It showcases the best discounts exclusive for 03/19/2023 to 03/25/2023. Product deals are organized by collection, so it's easier to find necessities and earmark favorites.
To course through the Bartell Drugs ad, you can use the arrows or "next" button to move across collections. It's like flipping through a voucher book, and you can even save a Bartell Drugs coupon you can use to save on near-future purchases.
As you click on or save the coupon, you'll get access to coupon details, like instructions on how to redeem or the period when the voucher is applicable. Make sure to read them carefully and take note of the expiration date - you wouldn't want to waste it, don't you?
Also, you can take your window shopping to the next level by getting a glimpse of next week and maybe even next, next week's deals! You can do so through the Bartell Drugs ad previews, which is as easy to use as the Bartell Drugs weekly ad.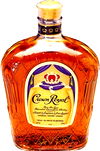 Chateau Ste. Michelle
$8.99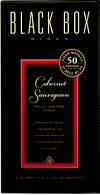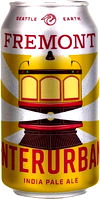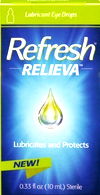 Refresh
Buy 1 Get 1 50% OFF
Dove Men's + Care
Buy 1 Get 1 50% OFF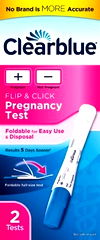 Colgate
Buy 1 Get 1 50% OFF

Domaine Ste. Michelle
$11.99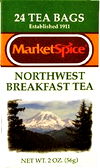 Simplify
Buy 1 Get 1 50% OFF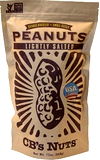 L'Oréal
Buy 1 Get 1 50% OFF


John Frieda
Buy 1 Get 1 50% OFF


Assorted Easter Plush
25% OFF

Related Brands to Bartell Drugs
When it comes to finding exceptional deals at Bartell Drugs, shoppers are often overwhelmed by the sheer number of brands and products available. To help make things easier, we have broken down the top deals for each brand in this Bartell Drugs circular. With a wide selection of items from various brands, there is something for everyone.
We recognize that it can be challenging to keep track of all the discounts and sales, so we've made sure to include dynamic parameters to sort through the 6 brands offered in the Bartell Drugs sales flyer.
By cataloging each brand with information such as its history, items currently on sale, and more details about its products, shoppers can easily find the best deals around. Whether you're looking for tasty snacks or stylish fashion trends, our comprehensive breakdown of GOLD PEAK, St. Jude, Coleman, Tylenol, Windex, Tuscan will ensure you get the most out of your shopping experience at Bartell Drugs.
Here are the popular brands we found in our database:
Bartell Drugs Weekly Ad & Preview
Shopping smart and getting the most out of your budget is a goal many people strive for, so why not take advantage of the convenience and savings offered by the Bartell Drugs ad? With our Bartell Drugs ad page, you can keep up with all the latest deals and offers on products ranging from groceries to electronics - all at competitive prices. Start browsing today and enjoy the unbeatable value of shopping with Bartell Drugs weekly ad. With our ever-changing selection of great deals, there's something new every time, so don't miss out on your chance to save big!
How to save at Bartell Drugs?
Savvy shoppers know that the Bartell Drugs ad is the perfect option you should check when it comes to finding savings. With a wide selection of discounted items and frequent promotional sales, you can save big at Bartell Drugs. To ensure you get the best value for your budget, do careful shopping by researching prices and seeking coupons. Taking advantage of loyalty programs can also help you secure additional savings. If you are looking for unbeatable bargains on top-of-the-line items, start your shopping journey at Bartell Drugs today.
Coupons at Bartell Drugs
Coupons are an underrated shopping hack. When used correctly, they can save you a lot of money, especially over the long term. But many find them frivolous, elusive, and a hassle to carry around and use. But this Bartell Drugs coupon database is here to change the game.
This database gathers the most recent and exclusive vouchers in one digital resource so you won't have the hassle of carrying or losing them. To avail the coupons, open the database, scroll through, and find the ones you need. Click on them individually to find terms and conditions, expiration dates, and instructions on how to save or redeem them.
Bartell Drugs Weekly Specials
Saving money at Bartell Drugs with the help of weekly specials or "deals of the week" is a great way to save on groceries and household supplies. To get the most out of these offers, plan and do your research.
Start by acquainting yourself with the weekly ad. Check it out every week to see what discounts and price cuts are available. Once you have a good idea of what the Bartell Drugs weekly ad offers, list items you need currently part of the deal. Make sure to check expiration dates so you don't miss out on any offers.
You should also look for coupons in the weekly deals. Most stores will accept paper coupons as well as digital ones found online. Some stores even allow you to stack digital coupons for more savings. So, if you see any weekly special coupon code, ensure you use it on time.
Finally, don't forget about weekly clearance items! Many stores mark down things that may no longer be part of their regular inventory but can still make perfect sense for you. Thus, take advantage of these discounted prices by weekly checking store websites and flyers.
By planning and taking advantage of weekly specials, deals, coupons, and clearance items at Bartell Drugs, customers can find great bargains and save a lot on their weekly purchases!
BOGOs
Shopping smart and taking advantage of BOGO offers a great way to save with the help of the Bartell Drugs ad. By understanding the terms of the BOGO, carefully calculating the cost of items, and staying flexible with what items they purchase, customers can make the most out of their money.
Firstly, when shopping at Bartell Drugs, read all terms and conditions associated with BOGO offers. This will ensure that customers take full advantage of the deals. Stores often require customers to buy one item and receive another free or at a reduced cost.
Secondly, always calculate the cost for each item you buy before diving into a BOGO deal. Don't forget to factor in taxes and other fees associated with the purchase to get an accurate estimate of how much money you'll be saving overall.
Thirdly, try to stay flexible while shopping with a BOGO offer in mind. If two different items qualify for a buy one, get one free deal, but they vary slightly in price, opt for whatever thing is cheapest for both purchases instead of just getting two identical items.
Lastly, look out for special promotions around holidays such as Black Friday or store-specific sales days where extra discounts may apply towards any BOGO deal. Combining your careful analysis and these bonus offers can help maximize your savings even more.
By following these tips on how to save at Bartell Drugs with the help of BOGOs, intelligent shoppers can enjoy additional savings while still getting access to quality merchandise. So don't miss out and start taking advantage of these deals today!
Membership Program
Shopping at Bartell Drugs is a great way to save money in more than one way. Their reward program and membership offer customers exclusive discounts, exclusive offers, and special deals. Members can get access to early sales during the holiday season and are eligible for additional discounts when they shop in-store or online.
The rewards program is easy to use. Simply log into your account on Bartell Drugs's website or app and enter your payment information. Start earning points for every in-store and online purchase. You can redeem your rewards points when shopping in-store or online by selecting the option to pay with a rewards point balance at checkout.
Signing up for Bartell Drugs's membership-based reward program is easy and incredibly rewarding. With exclusive benefits like discounted prices on all purchases and early access to sales before non-members,- it's a no-brainer way to save while shopping at Bartell Drugs. Take advantage of this amazing opportunity today and never miss out on the next Bartell Drugs ad.
Online Exclusive Offers
Shopping at Bartell Drugs doesn't have to be expensive. With the help of Online Exclusive Offers, it's easy to save big on your favorite items. All you need to do is check the store's website regularly for exclusive online offers and promotional codes, allowing you to enjoy discounts on select purchases. If you're a regular customer at Bartell Drugs, signing up for their rewards program is also a great way to save money in the long run. With just a few simple steps, saving money while shopping through the Bartell Drugs sales ad has never been more accessible.
Leverage Free Shipping
Here's a sound online shopping advice you can follow - don't check out anything without making sure you aren't missing any discounts or free shipping deals! After all, you wouldn't want to pass on the chance to save money, right?
To find those free shipping offers, use the Bartell Drugs ad. You can flip through it anytime, anywhere to find fantastic promos you can use to waive online shipping charges or slash down prices.
Clearance
Consider stocking up on certain items when they are specially discounted, as long as you have room in your pantry or freezer. Shopping at Bartell Drugs doesn't have to be expensive. Taking advantage of their clearance offers is an excellent way to save money and still get quality merchandise. Clearance items are constantly changing, so make sure to keep an eye out for new products that come in.
It is also important to inspect the product closely before purchase. Be sure it is not damaged and all pieces are included before bringing it home. Use the clearance offers combined with store coupons or loyalty programs to maximize savings. A little bit of research and extra effort can pay off big time!
Price Matching
Are you on top with the most recent pricelists? The ever-changing prices make it hard to do so, but with the Bartell Drugs weekly ad, it's possible. It's regularly updated so that only the most recent and accurate costs are listed. This makes it easier to match prices, compare brands, and project this week's budget.
The ad also has great deals and discounts, so you can bring those prices lower than you thought you could.
Cashback Program
Cashback offers are stones that hit two birds at once. Firstly, you save money as you get a portion back from the money you just spent. Secondly, it's like a reward - you do something, and you get back something good. Sounds fantastic, right?
Because of how great they are, it isn't amazing that cashback promos are elusive. They're only offered now and then, so to stay updated, subscribe to Bartell Drugs coupon database! This database grants you access to all available vouchers, including limited cashback deals.
Shop at Right Time
Ever tried shopping during Black Friday? If you're not familiar with it, Black Friday is the Friday after Thanksgiving. During these days, shops and brands launch their biggest promos, deals, and discounts. Prices are slashed and coupons are bountiful. It's one of the right, if not the best, times to shop!
But it isn't the only great time to spend. You should also take advantage of back-to-school-deals, summer, and other holiday promos. These days are only a few times a year, but the savings and items you get would help you out for the rest.
All these holiday sales seasons, along with other offers, are featured on the Bartell Drugs ad previews. Make sure to check those out so you'd be the first to know when the prices are dropping and the discounts are soaring.
Shopping at Bartell Drugs
In-store Shopping
In-store shopping has advantages that online shoppers can't enjoy. For example, you can get the privilege of the Bartell Drugs circular with all of the upcoming sales and discounts. Thus, you will have time to prepare for bargains ahead of time. With in-store shopping, customers have access to more thorough product details, as well as personal assistance from store representatives.
Additionally, shoppers can see and feel the products for quality assurance, touch and look at various features, and compare items for sale side-by-side. By comparing prices and features side-by-side in one place, customers can make wiser purchasing decisions.
Curbside Picku at Bartell Drugs
Curbside pickup offers a number of benefits for shoppers who find themselves busy and unable to make the time for shopping. With curbside pickup, shoppers can peruse Bartell Drugs sales flyer and place their order ahead of time. It allows them to pick up their order quickly when it is ready.
Moreover, shoppers can have the convenience of avoiding crowds at Bartell Drugs and enjoy a contactless checkout experience. By planning ahead with curbside pickup, shoppers are able to save time and energy while still getting all the items they need.
Delivery
These days, whether you did your shopping in-store or online, most shops offer delivery options. Such a service allows you to buy stuff without setting foot at the store or having bulk and large purchases transported to your place without much hassle. Whichever purpose you need it for, you must check first whether your local Bartell Drugs does offer delivery. If they do, you can the check the Bartell Drugs weekly ad this week to see if they have delivery vouchers, discounts, and deals. Avail any that are applicable so you can save on the fees!
Online Shopping at Bartell Drugs
If you love your local Bartell Drugs but find it too far, you can check if they have an online shop! After all, most stores have hopped on the trend, so it's highly likely it has its version on the net. Once you find it, you can add to cart and check out to your heart's desires, without setting a foot out of your home. Moreover, you can use vouchers and discounts available on the Bartell Drugs circular!
Mobile Digital App
Shopping at Bartell Drugs is now easier than ever before with the Bartell Drugs app. Bartell Drugs shoppers can save time and money while staying up to date with the Bartell Drugs circular. Customers can view Bartell Drugs's specials, browse products, make their shopping lists, and even order online. This is an incredibly handy tool that can be used in the comfort of one's own home.
How EveryPayJoy Help you Save?
Everypayjoy is a great platform to help you save money on your shopping trips. Not only does the website provide access to the latest Bartell Drugs sales flyer and weekly ads, but it also offers coupons and deals that can save you big each time you shop.
Shoppers can easily find incredible discounts on products they are looking for by subscribing to Everypayjoy's website. With just one click, users can instantly access all of the latest Bartell Drugs weekly ads in one place. This eliminates the need to search through individual stores or websites and helps shoppers save time while looking for the best deals possible.
Additionally, Everypayjoy makes it easy for shoppers to stay up to date with new promotions and sales. The website allows customers to subscribe for notifications about new offers. Thus, you will never miss out on an opportunity to save money at your favorite stores.
The convenience of Everypayjoy is why so many shoppers trust this platform when planning their shopping trips. By taking advantage of the deals and coupons available on this site, customers can enjoy substantial discounts without spending hours searching around online or in-store.
Disclaimer: Bartell Drugs is a registered trademark of Bartell Drugs and is not affiliated with our company. We are not affiliated with, endorsed by, or connected to Bartell Drugs. Our use of any trademark belonging to another company is not done with the intent to confuse consumers but is rather incidental in promoting these companies and their coupons.