Baker's Coupons, Deals & Promo Codes
Reading the Baker's weekly ad this week is a great way to save time and money. If you are looking for great deals that are easy to access, with the Baker's ad, you can quickly and easily browse through all the in-store sales and specials. From discounts on groceries to savings on household items and personal care, there's something for everyone.
Reading through the Baker's ad can also help you find other offers such as coupons, special contests, bonus points, or rewards programs. You can even use a Baker's coupon to plan your weekly meal plan to get the most bang for your buck.
Right now, there are over 33 different deals running in the current Baker's weekly ad this week! The weekly ad starts on 03/22/2023 and ends on 03/28/2023. Before making any purchases, make sure to check out any available coupons for extra savings.
Overall, reading through the Baker's ads each week is a great way to stay informed about what's going on within their stores and find out about amazing deals before anyone else does! It is also important to note that some deals are only available for a limited time, so if you see something you like, take advantage of it sooner than later.
Thus, if you are looking to stretch your budget further while still enjoying a variety of products or services offered by Baker's, then taking a quick peek at their latest weekly ad could be beneficial for achieving that goal!


Starburst, Skittles or Sweetarts Jelly Beans
2/ $7.0

M&M's or Hershey's Easter Candy
$3.99


Easter Bunny in Car Airblown
$19.99

Hershey's, Reese's or Kit Kat Easter Candy
$5.49

Easter Squishmallow Gift Pack
$24.99

Easter Décor, Dye Kits, Essentials and Baking
SAVE 30% Tag Reflects Savings With Card

Easter Squishmallows
$13.59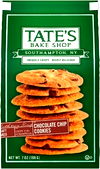 Tate's Bake Shop Cookies
$5.49

Amy's Organic Soups
2/ $7.0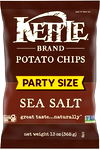 Kettle Brand Party Size Potato Chips
$4.49



Smithfield
BUY 1, GET 1 of Equal or Lesser Value FREE Save up to $9.99 With Card





Softsoap or Irish Spring Body Wash
$4.49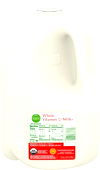 Simple Truth Organic Milk
$4.99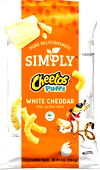 Frito-Lay Simply Snacks
$2.99

Kroger Natural Spring Water
$3.79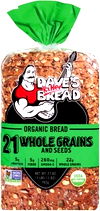 Dave's Killer Organic Bread
$5.49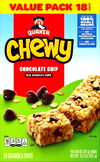 Yellow Peaches or Nectarines
$1.49

Tyson
BUY 1, GET 1 FREE of Equal or Lesser Value Save up to $2.99 lb With Card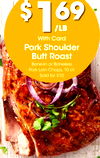 Pork Shoulder Butt Roast
$1.69

GO DIGITAL & SAVE EVEN MORE!
Save BIG with exclusive digital coupons & early access to weekly ads.

Baker's Deals by Brands
Shopping for the best deals has never been easier. Whether grocery shopping or just looking for that perfect item - find top deals by brand quickly and painlessly at Baker's. With the Baker's circular, you can take advantage of the 12 brands and their sales flyers to see what each has to offer.
The Baker's sales flyer offers some great deals that can save you from paying extra. Whether you are looking for the top value from brands like Quaker, Suja, Velveeta or quality products from one of their top suppliers - Baker's provides it with all. Check out the website today to begin planning your next shopping trip - you won't regret it!
Baker's Weekly Ad & Preview
Got only five minutes to scope out the best offers? Not a problem! With Baker's weekly ad, you can blitz through the biggest promo collections by clicking on the arrow buttons. Zooming in on each item is quick and easy, too! It takes a few minutes to check out all of this week's deals, you might even have time left to check out Baker's ad previews for future deals.
How to save at Baker's?
Shopping's never been more fun when you have access to the Baker's weekly circular. It has all the biggest and most recent deals, discounts, vouchers, and other irresistible offers. It's effortless, too, for whether you are home, on the road, at the office, or even inside Baker's, you can easily access the circular and flip through dozens of promo collections.
So what are you waiting for? Start browsing!
Baker's Digital Coupons
Even back then, coupons have helped many shoppers save big bucks. Indeed, people would even lug around big scrapbooks of coupons cut out from newspapers and magazines. However, nowadays, there are less phsyical coupons to cut out, which makes it may seem like there's fewer of them. But that's just because you're looking in the wrong place.
Instead of relying on physical coupons, go digital! Subscribe to Baker's coupon database to find the biggest collection of big-value vouchers. These coupons are all easy to save and redeem. Just click on the coupon, check out the details, and follow instructions for saving and redeeming. Also, make sure you note the expiration date - you wouldn't want to waste coupon, would you?
Deals of the Week
Saving money at Baker's can be made accessible when you take advantage of the weekly specials and deals. Shopping around for these great offers is a great way to get the best deals on items you need or have been wanting. Before heading to the store, you should always check out the weekly ads online or in-store so you can plan ahead and get exactly what's on sale that week.
When planning your shopping trip, try to maximize your savings by only buying items on sale to save as much as possible. Additionally, look for coupons and discounts in the Baker's weekly ad. This could mean even more savings! Consider signing up for a loyalty program to receive additional discounts and rewards points each time you shop at Baker's.
By taking advantage of all these different methods, you can maximize your savings at Baker's while still getting what you need!
Baker's BOGO
Shopping smart and taking advantage of BOGO offers a great way to save with the help of the Baker's ad. By understanding the terms of the BOGO, carefully calculating the cost of items, and staying flexible with what items they purchase, customers can make the most out of their money.
Firstly, when shopping at Baker's, read all terms and conditions associated with BOGO offers. This will ensure that customers take full advantage of the deals. Stores often require customers to buy one item and receive another free or at a reduced cost.
Secondly, always calculate the cost for each item you buy before diving into a BOGO deal. Don't forget to factor in taxes and other fees associated with the purchase to get an accurate estimate of how much money you'll be saving overall.
Thirdly, try to stay flexible while shopping with a BOGO offer in mind. If two different items qualify for a buy one, get one free deal, but they vary slightly in price, opt for whatever thing is cheapest for both purchases instead of just getting two identical items.
Lastly, look out for special promotions around holidays such as Black Friday or store-specific sales days where extra discounts may apply towards any BOGO deal. Combining your careful analysis and these bonus offers can help maximize your savings even more.
By following these tips on how to save at Baker's with the help of BOGOs, intelligent shoppers can enjoy additional savings while still getting access to quality merchandise. So don't miss out and start taking advantage of these deals today!
Membership Program
Saving money at Baker's can be simple and easy with the help of the store's reward program and membership. With this loyalty program, members can take advantage of exclusive discounts and deals, as well as gain access to various rewards and benefits. To start taking advantage of the program, customers simply need to sign up for membership either online or in-store.
Once they are enrolled, they will receive an email confirmation along with their member number that can be used to shop online or in-store. When shopping online, members just need to enter their member number during checkout to start enjoying their savings.
In addition to discounts and other rewards, members shop and earn bonus points on some purchases that they can redeem for even more savings on future purchases. Members also get notifications about special offers and promotions that may not be available to non-members.
Additionally, they get early access to sales and new products before anyone else. Overall, signing up for the Baker's sales flyer and membership program is an excellent way for shoppers to save money while shopping at Baker's. It is a great way for shoppers to get more value from every purchase.
Exclusive Online
Ever wondered why everyone's transitioning to online shopping? That's because of the huge deals and discounts! With online shops, not only do you save on transport and physical effort, product prices are cheaper, too, especially when you use and stay updated on the Baker's weekly circular! This digital resource features the most recent promos you can use to make big savings on big purchases.
Free Shipping
Shopping at Baker's can be a gratifying experience, but shipping costs can often turn away potential customers. Luckily, Baker's makes shopping with them even more irresistible by offering free shipping. By taking advantage of this great offer, you can save yourself a good amount of money while still getting exactly what you need.
Depending on the item(s) and their availability, your order could be on its way within 2-3 business days without any terrifying shipping fees attached. There are also other opportunities, including the Baker's weekly ad that Baker's occasionally offers. Thus, it would be wise to take advantage of these when they arise in order to get the most out of your purchase.
Clearance
Clearance sales are popular for a great reason: HUGE savings. Prices are literally down by 40% to 60%, even higher for rare finds. Now, would you pass up on something like that?
Thus, it's no surprise that people are always excited for these deals. But that also means you get a lot of competition, so how you can get ahead of them? Easy - subscribe to the Baker's sales flyer and ads, and you'll know of clearance sales announcements earlier than everyone else. You might even get tidbits of exclusive, juicy info.
Price Match at Baker's
Are you on top with the most recent pricelists? The ever-changing prices make it hard to do so, but with the Baker's weekly ad, it's possible. It's regularly updated so that only the most recent and accurate costs are listed. This makes it easier to match prices, compare brands, and project this week's budget.
The ad also has great deals and discounts, so you can bring those prices lower than you thought you could.
Cashback reward program
Saving at Baker's while enjoying cash-back benefits can be a fun and rewarding experience. Understanding how to maximize your savings is the key. To do this, start by signing up for a cash-back program so that you can begin receiving rewards on qualifying purchases from Baker's weekly ad.
Before making a purchase, check for any exclusive offers or other deals that could increase your overall savings. Additionally, compare prices between Baker's and other vendors online to ensure you get the best deal when shopping with them. By following these money-saving tips, you can shop at Baker's confidently, knowing that your wallet will be happier.
Shop at Right Time
Shopping during the holiday season can be expensive, but you can save money at Baker's with a few simple tips. Shopping at black Friday sales or mega sales throughout the year is a great way to find deals and discounts on products you are interested in. Instead of spending hours researching and comparing prices, these multi-day deals make it easy for shoppers to get what they need for less. Whether your shopping list consists of presents or an upgrade for yourself, shop at the right time this holiday season, and be sure to stock up on the Baker's ad.
Shopping at Baker's
Baker's In-store Shopping
In-store shopping has so many benefits. Not only can you save money with Baker's weekly ad this week, but you also get to experience a more convenient shopping process. You get to see and touch all the products before buying, which brings a physical shopping connection that online stores simply can't compete with. Furthermore, you can find the best deals in person compared to online retailers.
Going out into Baker's and going through their weekly ad will help save money and give you access to a wider range of products. In-store shopping is the perfect way to find what fits your lifestyle while keeping your wallet happy.
Curbside Pickup
Curbside pickup has become an increasingly popular way for shoppers to get their goods without leaving their homes. This simple service offers convenience, comfort, and safety all in one. Shopping curbside means not having to face the hustle and bustle of the store while searching for what you need.
It is all at your fingertips, just a phone call or click away. Additionally, you do not have to wait in checkout lines to get benefits from Baker's ad. Instead, curbside services quickly hand off bags with your purchases. During this era of social distancing, curbside pickups are especially alluring to those who want to minimize contact with others.
Delivery
Shopping from the convenience of the home has always been a piece of cake with the Baker's ad and fast delivery. Benefiting from these services can give shoppers access to an abundance of products, more options and better deals. Delivery services eliminate the time wasted visiting multiple stores to search for a perfect product for the desired need.
Shopping with Baker's ads and delivery is all about getting what you need without compromising exactly when you want it. With quick delivery and excellent products, shopping has just gotten so much better!
Online Shopping
Online shopping offers shoppers great convenience and flexibility. Customers can select the Baker's ad, make their selections, and have the items shipped right to their homes without ever having to leave their living rooms. Online shopping is more convenient and gives customers access to lower prices because of less overhead costs when selling online.
Shopping from home eliminates the temptation to make unplanned purchases, allowing shoppers to remain on budget. Additionally, shoppers can get a greater insight into their spending habits.
Mobile Digital App
Baker's app is a great way for shoppers to save money and time. By enabling customers to sign up, the Baker's circular offers exclusive discounts, notifications about in-store events, and early access to sales. Shopping at Baker's can be made easier as Baker's app provides users with product information, nutritional info, helpful recipes, personalized shopping lists, and more. With the Baker's app, shoppers will feel prepared and informed while browsing the products.
How EveryPayJoy Help you Save?
Everypayjoy is a fantastic website that helps you save money on everyday purchases. It provides access to Baker's sales flyers, weekly ads, and exclusive deals and coupons. Thus, the platform allows users to pinpoint the best prices, discounts, and special offers.
With EverypayJoy, you will never miss out on significant savings again. Its simple design allows users to quickly find what they need and maximize their budget without sacrificing quality. Affordability aside, the variety of options available at Everypayjoy is guaranteed to have something for everyone.
You can find amazing deals on products from clothing, furniture, electronics, and beyond in the Baker's sales flyer. So why not save some extra money with every purchase? Putting your hard-earned money back where it belongs, in your pocket.
Everypayjoy also provides exclusive deals and coupons to help you save money on your purchases. With so many value-friendly options at your fingertips, Everypayjoy is an invaluable shopping companion that enables you to save.
Disclaimer: Baker's is a registered trademark of Baker's and is not affiliated with our company. We are not affiliated with, endorsed by, or connected to Baker's. Our use of any trademark belonging to another company is not done with the intent to confuse consumers but is rather incidental in promoting these companies and their coupons.